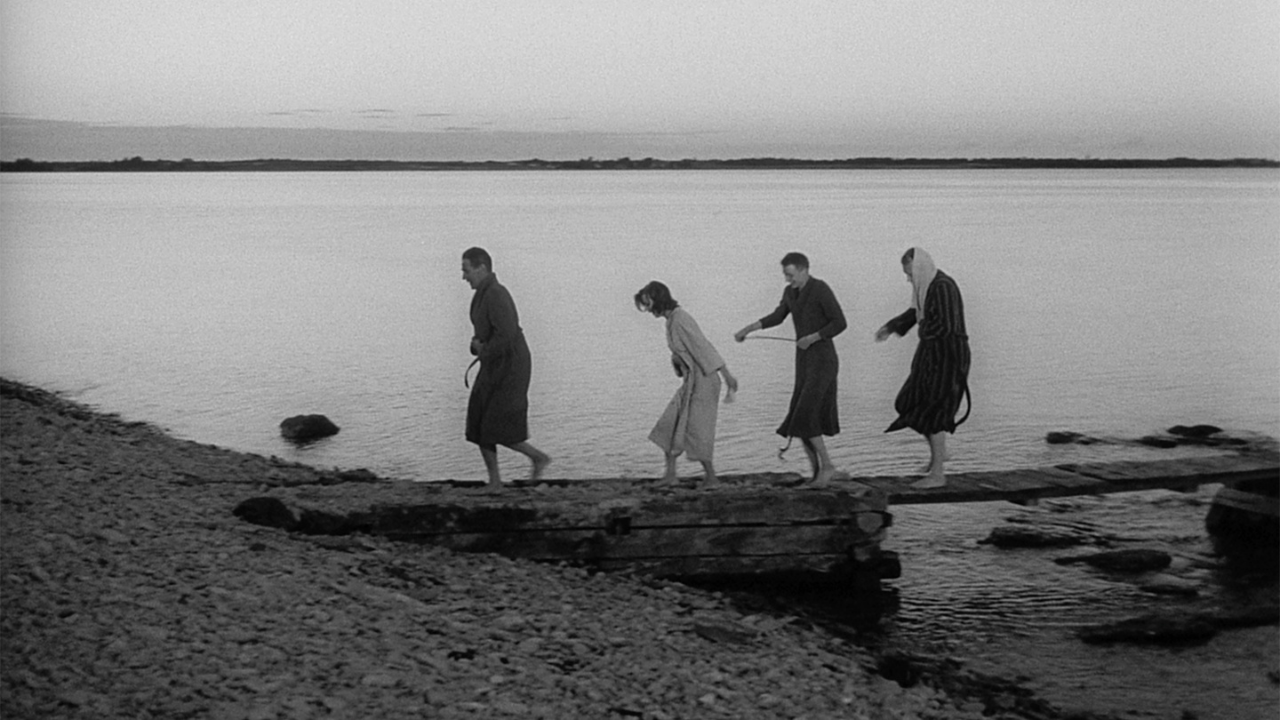 Through a Glass Darkly
Friday, October 8 - Sunday, October 17, 2021
While vacationing on a remote island retreat, a family's already fragile ties are tested when daughter Karin (Harriet Andersson) discovers her father has been using her schizophrenia for his own literary means. As she drifts in and out of lucidity, the father (Gunnar Björnstrand), along with Karin's husband (Max von Sydow) and her younger brother (Lars Passgård) are unable to prevent Karin's harrowing descent into the abyss of mental illness. Winner of the 1962 Academy Award for Best Foreign Language Film and featuring an astonishing lead performance by Andersson, THROUGH A GLASS DARKLY presents an unflinching vision of a family's near disintegration and a tortured psyche further taunted by God's intangible presence.
Preceded by the short BERGMAN'S GHOSTS (2021, Gabe Klinger, 4 min), a meditation on Fårö featuring Mia Hansen-Løve and the island's noted "Bergman Safari" tour, shot during the production of Bergman Island. (Oct 8-14 only).
Screening in the series Fårö and Other Edens: Films by Ingmar Bergman and Mia Hansen-Løve (Oct 8-14) and in Weekend Classics: Bergman on Fårö (Oct 15-17).
Save big and see more of the series with a discount ticket pack! Available in 3-packs ($42 for general, $30 for IFC Center Members) and 5-packs ($60 for general, $45 for IFC Center Members) here.

Country Sweden
Language In Swedish with English subtitles
Year 1961
Running Time 90 minutes
Director Ingmar Bergman
Accessibility Assistive Listening, T-Coil