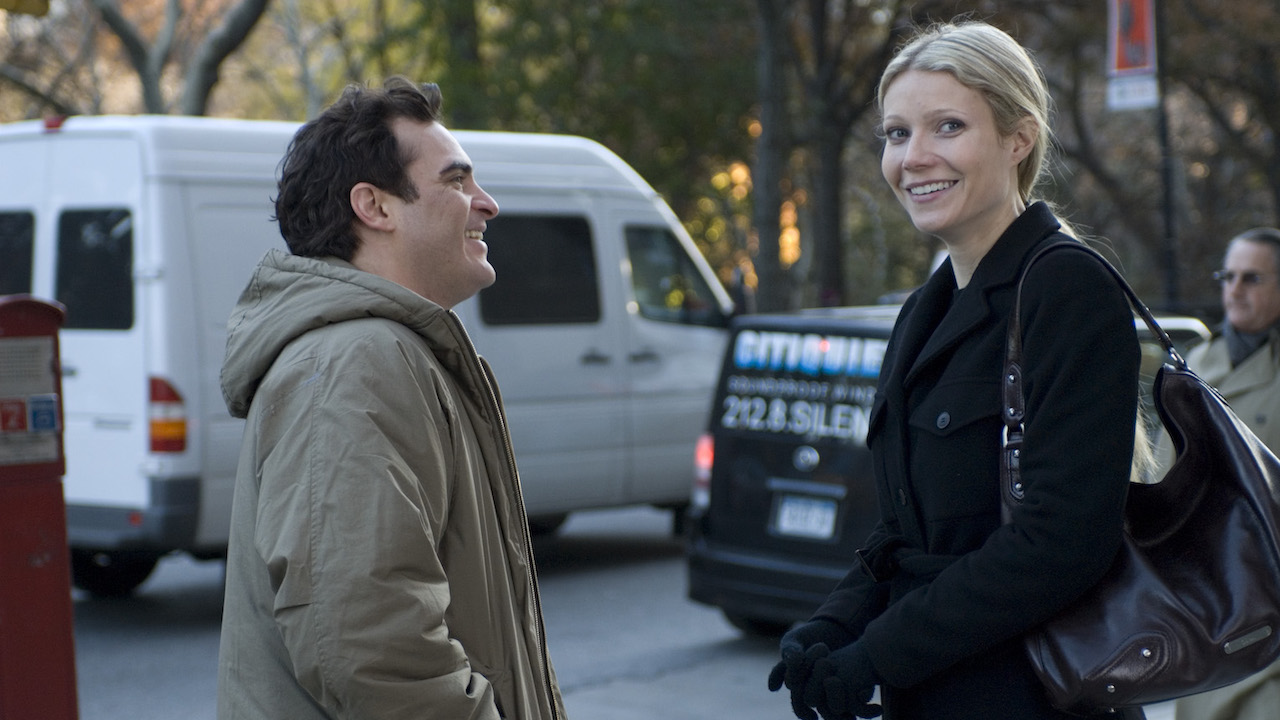 Two Lovers
Friday, August 2 - Sunday, August 4, 2019
35mm Print!
Staff Pick! Chosen by Daniel who says: "I'm very excited to see this on a big screen. James Gray's films are achingly personal and beautiful—both in form and content—and this one is certainly no exception. It has laughs, romantic longing, and Joaquin Phoenix breakdancing in a nightclub. What more could you want from a movie?"
Set in the insular world of Brighton Beach, Brooklyn, TWO LOVERS is a classic romantic drama, with Joaquin Phoenix giving a raw and vulnerable performance as Leonard, a charismatic but troubled young man who moves back into his childhood home following a recent heartbreak. While recovering under the watchful eye of his parents (Isabella Rossellini and Moni Monoshov), Leonard meets two women in quick succession: Michelle (Gwyneth Paltrow), a mysterious and beautiful neighbor who is exotic and out-of-place in Leonard's staid world, and Sandra, the lovely and caring daughter of a businessman who is buying out his family's dry-cleaning business.
Leonard becomes deeply infatuated by Michelle, who seems poised to fall for him, but is having a self-destructive affair with a married man. At the same time, mounting pressure from his family pushes him towards committing to Sandra. Leonard is forced to make an impossible decision – between the impetuousness of desire and the comfort of love – or risk falling back into the darkness that nearly killed him.
Screening as part of our Summer 2019 series, "Weekend Classics: Staff Picks."
Country USA
Year 2008
Running Time 110 minutes
Director James Gray
Writer James Gray, Richard Menello
Editor John Axelrad
Cinematographer Joaquin Baca-Asay
Cast Joaquin Phoenix, Gwyneth Paltrow, Vinessa Shaw, Moni Moshonov, Isabella Rossellini, John Ortiz