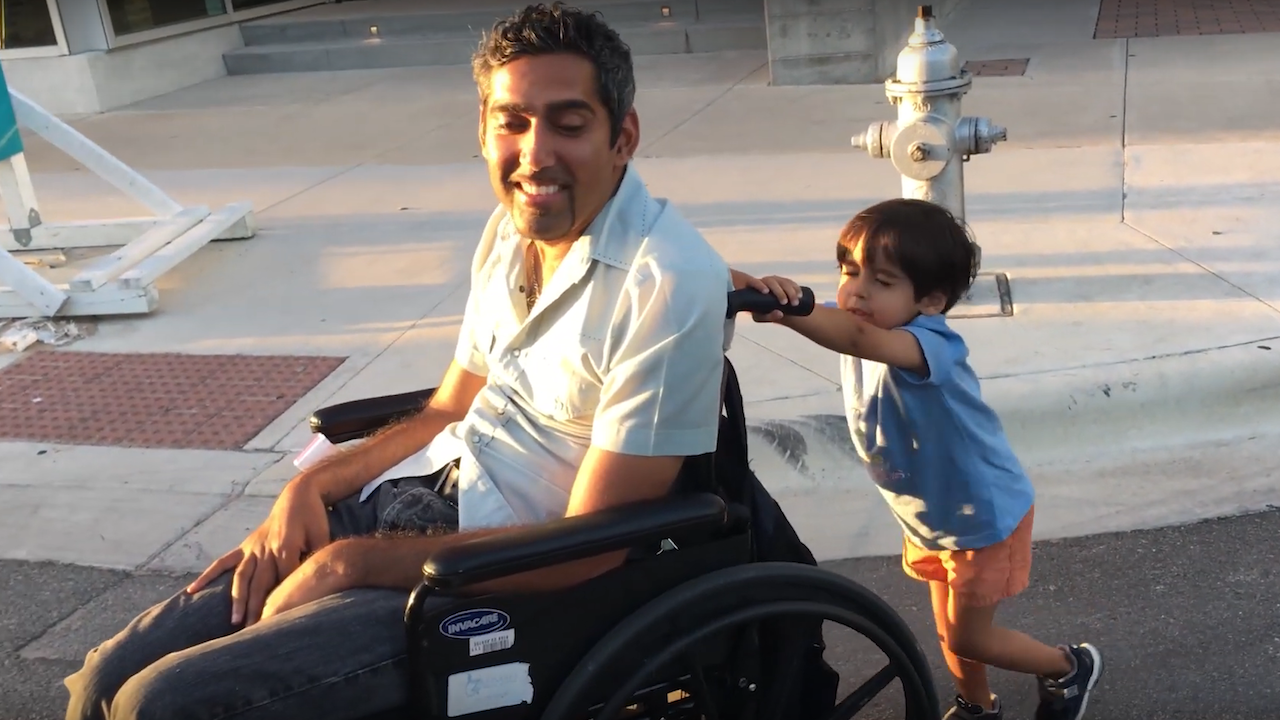 When We Walk
Tuesday, June 18, 2019
Expected to attend: Jason DaSilva (director), Jane Buchanan (Deputy Director, Disability Rights Division at Human Rights Watch), moderated by Josephine Livingstone (critic, The New Republic).
New York Premiere!
New Yorker Jason DaSilva is facing the life-changing decision of whether to relocate to Austin, Texas to be closer to his young son who has moved with his mother following their recent divorce. Facing a rapidly progressing form of multiple sclerosis and experiencing a swift decline in his motor skills, Jason soon learns that the harsh restrictions of the US Medicaid system would prevent him from accessing the services he needs to live life as fully as possible, and from being the dad he wants to be for his young son. Left with this heart-aching choice, WHEN WE WALK, the follow-up to DaSilva's Emmy Award-winning film When I Walk, reflects on Jason's own childhood and relationship with his father, making his fight to keep his son resonate even more powerfully.
"As an authentic, first-hand experience of a person with a disability, WHEN WE WALK is a refreshing, essential perspective that achieves what we strive for in our own research and advocacy." – Jane Buchanan, Deputy Director, Disability Rights Division, Human Rights Watch
In English, with English, Closed Captioning, and live transcription (CART) of the Q&A available.
Screening as part of the Human Rights Watch Film Festival 2019.
Country USA
Year 2019
Running Time 78 minutes
Director Jason DaSilva