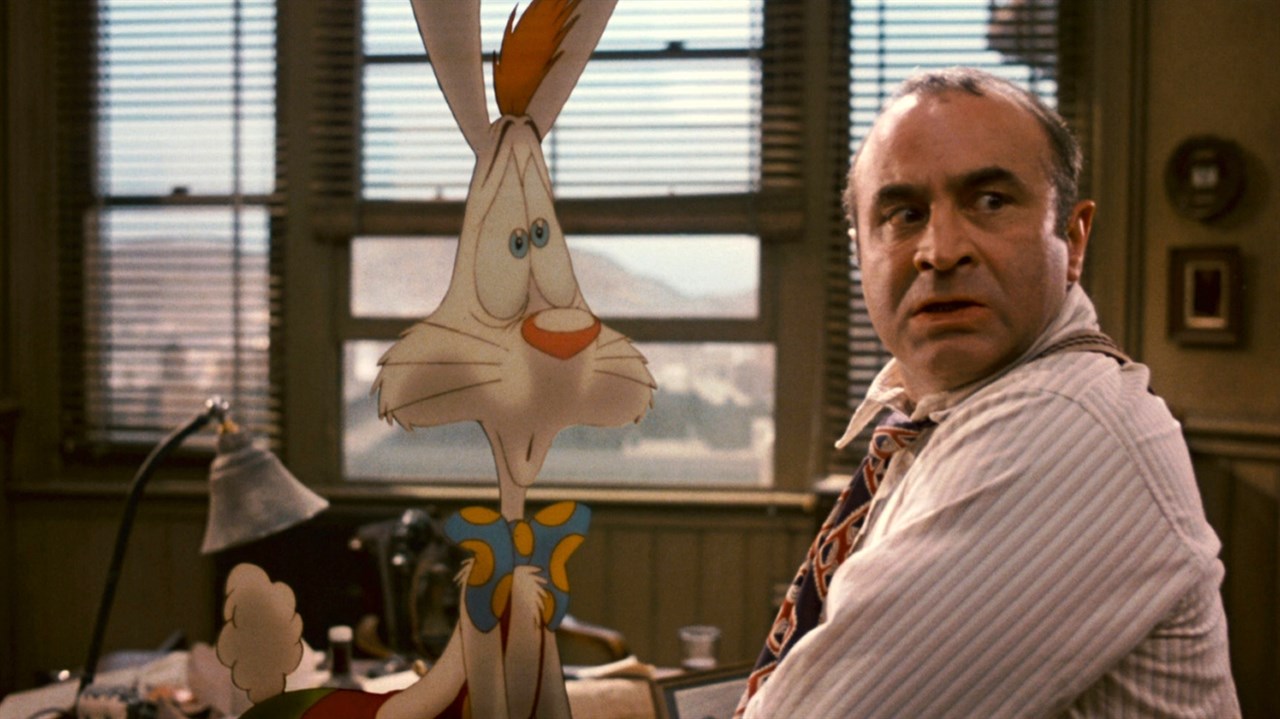 Who Framed Roger Rabbit
Friday, August 24 - Sunday, August 26, 2018
"I stopped off at a hot dog stand before the screening of "Who Framed Roger Rabbit," and ran into a couple of the other local movie critics. They said they were going to the same screening. I asked them what they'd heard about the film. They said they were going to see it for the second time in two days. That's the kind of word of mouth money can't buy.
And "Who Framed Roger Rabbit" is the kind of movie that gets made once in a blue moon, because it represents an immense challenge to the filmmakers: They have to make a good movie while inventing new technology at the same time.
The movie is a collaboration between Disney Studios and Steven Spielberg, the direction is by Robert ("Back to the Future") Zemeckis, and the animation is by Richard Williams. They made this a labor of love.
How did they do it? First, they plotted every scene, shot by shot, so that they knew where the live actors would be, and where the animated characters would be. Then they shot the live action, forcing actors such as Bob Hoskins, the star, to imagine himself in a world also inhabited by cartoons (or "Toons," as the movie calls them). Then they laboriously went through the movie frame by frame, drawing in the cartoon characters. This is not a computer job. Real, living animators did this by hand, and the effort shows in moments like the zowie zoom shots where the camera hurtles at Roger Rabbit and then careens away, with the rabbit changing size and perspective in every frame." – Roger Ebert (1988)
Country USA
Rating PG
Year 1988
Running Time 104 minutes
Director Robert Zemeckis
Writer Gary K. Wolf (novel), Jeffrey Price (screenplay), Peter S. Seaman (screenplay)
Editor Arthur Schmidt
Cinematographer Dean Cundey
Cast Bob Hoskins, Christopher Lloyd, Joanna Cassidy, Charles Fleischer