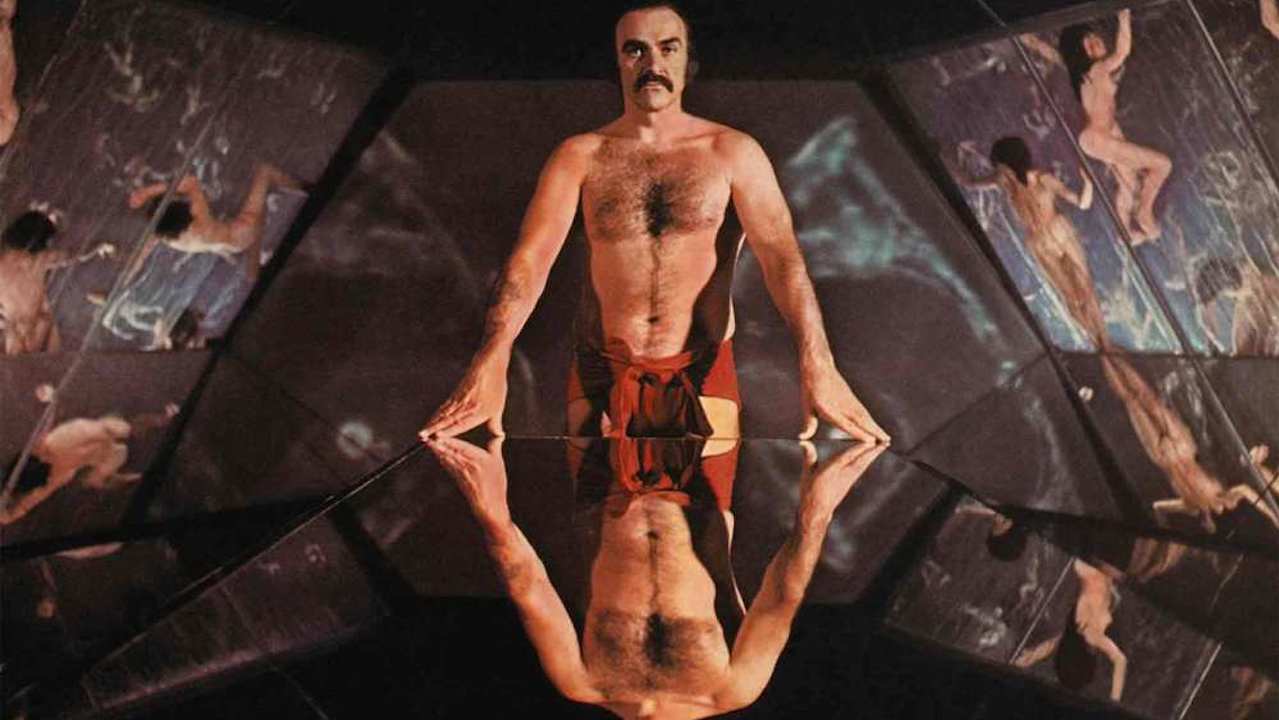 Zardoz
Friday, February 2 - Saturday, February 3, 2018
DCP projection
"John Boorman's "Zardoz" is a genuinely quirky movie, a trip into a future that seems ruled by perpetually stoned set decorators. It's set in an Ireland of 2293 that looks exactly like the Ireland of today, until you get inside the Vortex. And then suddenly everything is shimmering gowns and futuristic throne rooms and beautiful young people who glide around at an endless debutante ball.
These are the Immortals. They will never die. They cannot. Every time they try to, their bodies are relentlessly restored by the all-knowing mystical computer mind that runs the Vortex. There's a catch, though: They can't die but they can grow old, and for infractions, they're sentenced to age a few years. If they don't watch themselves, they might wind up as Immortal Seniles.
Outside the Vortex, a barbaric civilization survives. Slaves till the land and gather the crops, ruled over by sadistic masters who sometimes gallop around killing off the surplus population. One of the barbarians is Zed, played by Sean Connery as a cross between Tarzan and Prince Valiant. But one day, Zed (like Lord Greystoke, come to think of it) finds a child's alphabet book. He teaches himself to read and then fanatically devours the contents of whole libraries (like Thomas Wolfe, come to think of it). Eventually he comes upon The Wizard of Oz and, in a moment of blinding insight, sees through the whole joke of his world's social structure." — Roger Ebert (1974)
Screening as part of the series Waverly Midnights: After the Fall.
Country USA
Year 1974
Running Time 105 minutes
Director John Boorman
Writer John Boorman
Editor John Merritt
Cinematographer Geoffrey Unsworth
Cast Sean Connery, Charlotte Rampling, Sara Kestelman