DOC NYC Selects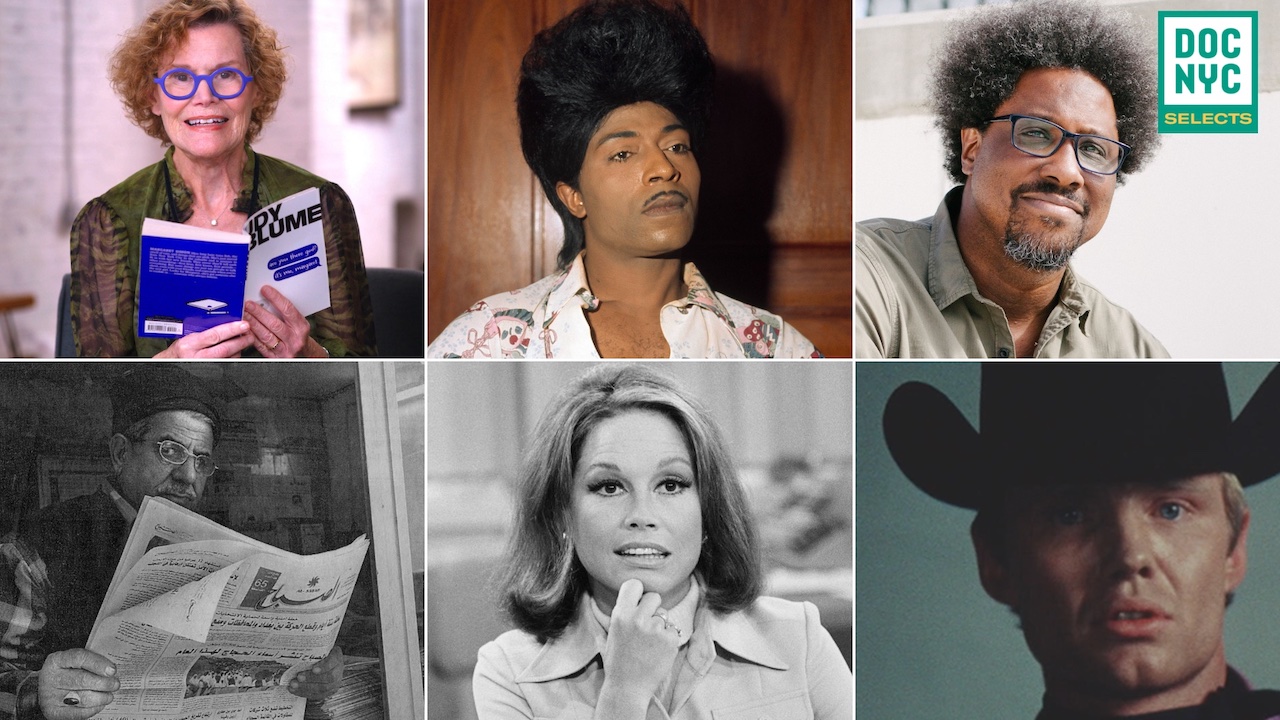 DOC NYC Selects
Tuesday, March 21 - Tuesday, April 25, 2023
Information below refers to the Spring 2023 edition of DOC NYC Selects. Information about the Summer 2023 season of DOC NYC Selects is available here.
DOC NYC Selects is a new in-person, ongoing screening series, presented by DOC NYC, America's largest documentary festival, as an extension of its annual fall event. The inaugural Spring 2023 edition of the new series will run Tuesday evenings for six consecutive weeks, March 21 – April 25, at IFC Center with filmmakers in person for all shows.
The program offers audiences advance premieres of highly anticipated documentary features and series, many of them screening in New York for the first time, and include on-stage post-screening conversations with creators and subjects. Each screening will extend beyond the theater with a DOC NYC-themed, after-screening $10 Selects cocktail at the West Village's new social outpost, 9 Jones. The Spring 2023 edition of DOC NYC Selects is co-presented by Pure Nonfiction, the documentary podcast hosted by DOC NYC's Director of Special Projects (and founding Artistic Director) Thom Powers.  
The lineup kicks off on March 21 with JUDY BLUME FOREVER from Emmy-winning filmmakers Davina Pardo and Leah Wolchok, fresh off its recent Sundance world premiere. Pardo and Wolchok's film celebrates the trailblazing author of such classics as Are You There God? It's Me Margaret and Tales of a Fourth Grade Nothing, books that gave millions of adolescent readers a new way of understanding themselves. Blume's radical honesty also waded directly into the troubled waters of culture wars, and heated battles against book banning and censorship. 
The NYC premiere of Nancy Buirski's DESPERATE SOULS, DARK CITY AND THE LEGEND OF MIDNIGHT COWBOY will close the season on April 25. Buirski's film, which premiered at the Venice Film Festival, looks at how John Schlesinger's 1969 Oscar-winning landmark film Midnight Cowboy became a cultural phenomenon and changed forever the way New York City would be portrayed and perceived in cinema.
Other highlights of the series include the SXSW-premiering BEING MARY TYLER MOORE, from filmmaker James Adolphus, a dress-to-impress screening of Lisa Cortés' joyous Sundance hit LITTLE RICHARD: I AM EVERYTHING and a re-launch of Alan Berliner's profound and playful 2019 essay film, LETTER TO THE EDITOR.
Individual film tickets are available at the link below, or save with a Season Pass and see all 6 films for only $80 ($55 for IFC Center members).
Series Films
Past Films