Short Attention Span Cinema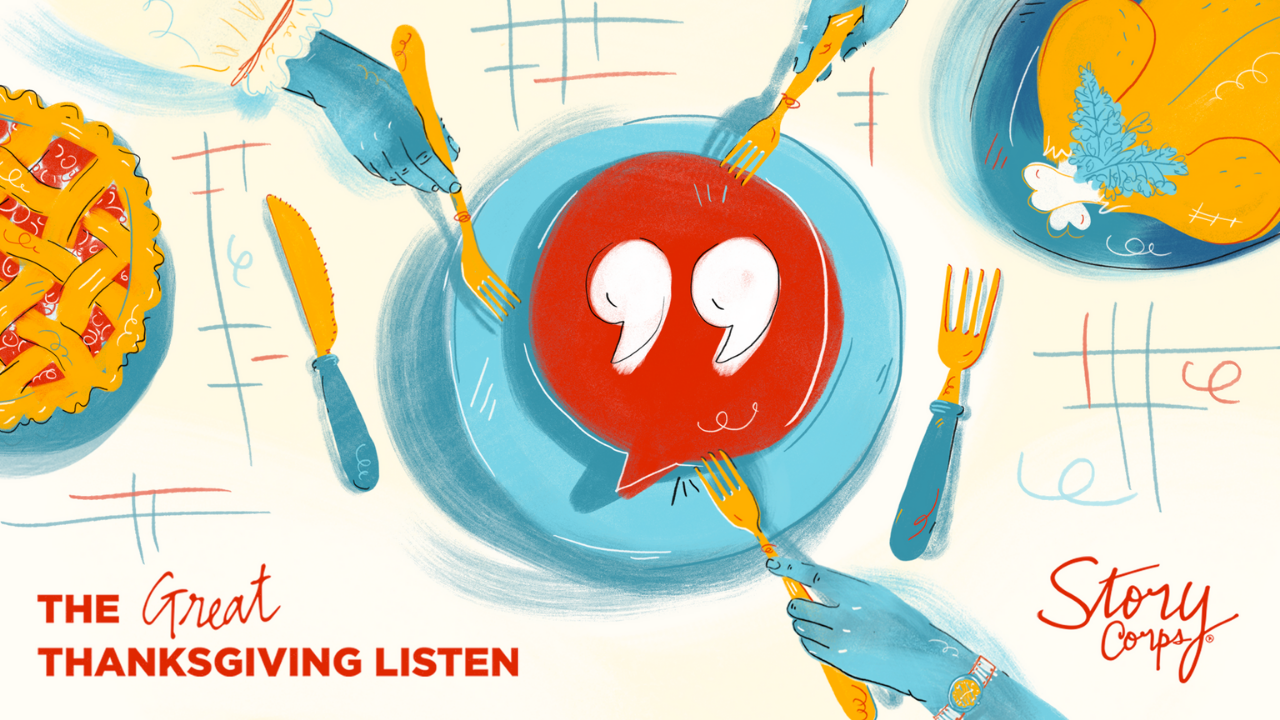 Short Attention Span Cinema – "Breaking Bread" from StoryCorps
Monday, November 8 - Thursday, December 9, 2021
The Great Thanksgiving Listen is a project to collect the voices of this country and to transform the holidays into a time of intergenerational listening and sharing. The concept is simple: honor someone in your life – a grandparent, a sibling, a mentor, or a friend – with a StoryCorps interview. You may be surprised; The conversations that result may sound just like some of these animated stories. A different film on the theme of "Breaking Bread" plays each week before our regular features – see schedule below.
StoryCorps is an independent nonprofit organization with a mission to preserve and share humanity's stories in order to build connections between people and create a more just and compassionate world. Visit storycorps.org to learn more, record your own story at storycorpsconnect.org and watch more StoryCorps videos at youtube.com/storycorps.
MON NOV 8 – THU NOV 18: Lola's Work (by StoryCorps, directed by Richard O'Connor, 3m) | A devoted and hardworking grandmother, remembered.
FRI NOV 19 – THU NOV 25: With Love From Georgia (by StoryCorps, directed by Richard O'Connor, 3m) | In a war zone, a slice of home.
FRI NOV 26 – TUE DEC 2: Willie David & Yeliza Castro  (by StoryCorps and UpWorthy, directed by Richard O'Connor, 2.5m) | She cooked a Christmas meal that made a homeless man feel like family.
FRI DEC 3 – THU DEC 9: Chloe Longfellow (by StoryCorps and UpWorthy, directed by Richard O'Connor, 2.5m) | She remembers the life lessons her grandmother taught her in the kitchen