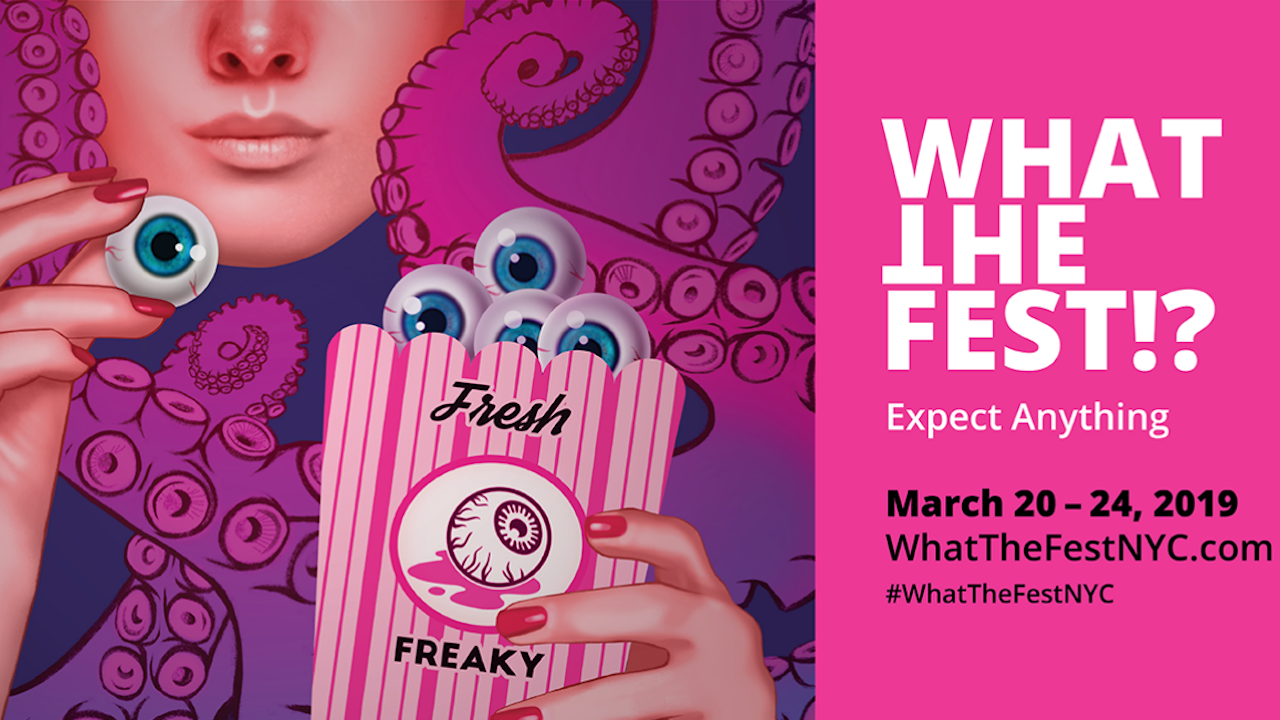 What The Fest!?
Wednesday, March 20 - Sunday, March 24, 2019
Much of the most innovative and exciting cinema on screens today comes out of the universe of genre films – movies that are entertaining, surprising and sometimes shocking. Fantastic films that upend conventional limitations to help us escape reality and harbor deeper ambitions to thrill smart audiences. What The Fest!? is for the creative and curious looking for a community in which to share experiences and have a blast together. From cerebral shockers to singular cinematic experiences to unforgettable special events, What The Fest!? is more than just movies, it is an experience.
What The Fest!? is a five-day event taking place March 20 – 24, 2019 at the IFC Center, bringing new genre films to the big screen in the heart of Manhattan. Showcasing a small range of carefully selected films from the wild side of cinema with guests and special events to highlight the films in a new way, it is the weekend not to miss for cinema lovers who are looking for the next cool thing.
Expect anything! For more information on WTF!? visit: www.whatthefestnyc.com
Schedule:
Wed Mar 20
7:00pm | DEPRAVED | World Premiere
9:45pm | THE UNTHINKABLE | NYC Premiere
Thu Mar 21
7:00pm | DARLIN' | NYC Premiere
9:45pm | ONE CUT OF THE DEAD
Fri Mar 22
7:00pm | THE WIND | NYC Premiere
9:30pm | GREENER GRASS | East Coast Premiere
Sat Mar 23
12:00pm | TO THE NIGHT | USA Premiere
2:30pm | THE DEAD CENTER
5:30pm | Female Trouble: Fearless Women Leading the Way in Horror, Fantasy, and Suspense
7:00pm | BODY AT BRIGHTON ROCK | NYC Premiere
9:30pm | SHADOW | NYC Premiere
Sun Mar 24
12:00pm | SATANIS: THE DEVIL'S MASS
2:00pm | We Sold Our Souls: Book Signing & Talk with Author Grady Hendrix
3:30pm | FREAKS | NYC Premiere
6:15pm | HAIL SATAN? | NYC Premiere
8:45pm | WHY DON'T YOU JUST DIE! | North America Premiere