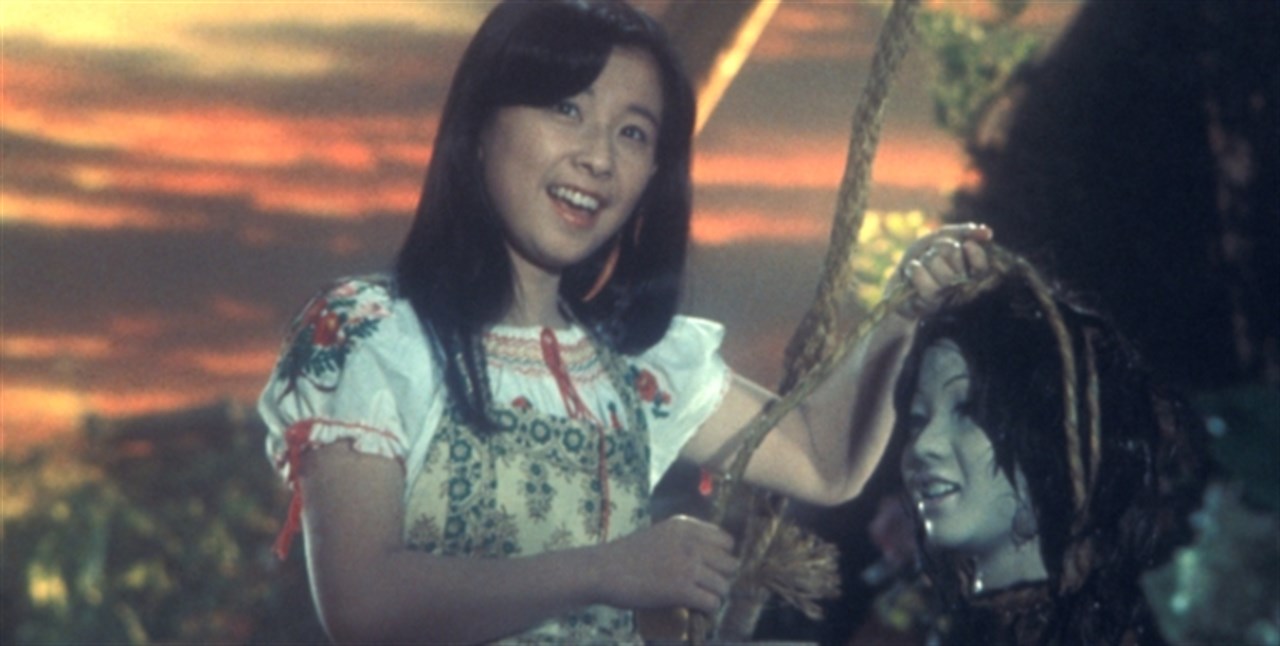 House
Friday, October 26 - Saturday, October 27, 2018
** Please note the showtimes for Fri Oct 26 and Sat Oct 27 begin at 12:05am, not 11:59! **
High-definition digital projection
Ad-man extraordinaire Nobuhiko Obayashi's 1977 head-trip is part psychedelic ghost yarn, part stream-of-consciousness bedtime story, part Scooby Doo by way of Dario Argento. The hallucinatory tale centers on a schoolgirl who travels with six classmates to her ailing aunt's creaky country home, where she comes face to face with evil spirits, bloodthirsty pianos, and a demonic housecat.
At once absurd and nightmarish, HOUSE is steeped in the imperturbable illogic of a child's dreams. And no wonder—the director fashioned the script after the eccentric musings of his eleven-year-old daughter, then employed all the tricks in his analog arsenal (mattes, animation, collage and more) to make them a visually astonishing, raucous reality.
"My language cannot do justice to [HOUSE]. You'd have to imagine Pee-wee's Playhouse with a witch that eats schoolgirls, only amped up by a factor of 100." – David Edelstein, New York Magazine

"Shot with so much visual panache and mid-70s excess that it comes off like Ringu on a Pixy Stix-fueled hug-a-thon … a brain-rattling delight." – Austin Chronicle
"Insanely entertaining … For connoisseurs of the bizarre, HOUSE's revival is long overdue." – Seattle Times
"[An] effects-saturated dreamscape… Obayashi crams every scene of House with giddy, gaudy visual excess; it's like Douglas Sirk on acid." – Seattle Weekly
Screening as part of our Late-Night Favorites: Fall 2018 programming.
Country Japan
Language In Japanese with English subtitles.
Year 1977
Running Time 87 minutes
Director Nobuhiko Obayashi