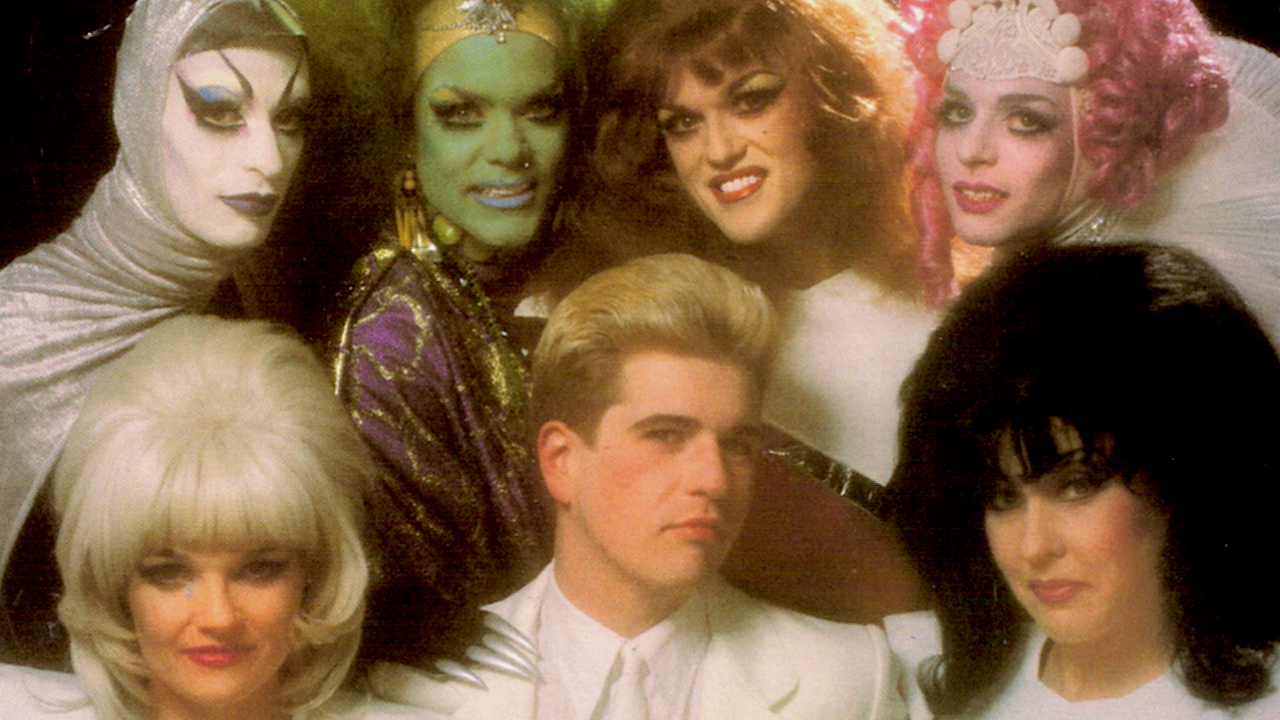 Vegas in Space
Monday, February 4, 2019
MONDAY, FEBRUARY 4, 8:00PM
Sasha Velour presents VEGAS IN SPACE (Phillip R. Ford, 1991)

When Captain Dan Tracey and his spacemen learn that the all-female planet of Clitoris has had its precious gem Girlinium stolen, they take a pill to switch genders and go undercover. But there are evil schemers among the Clitori determined to thwart Tracey Daniels' mission! Featuring a who's-who of San Francisco legends, including Doris Fish, Tippi, Miss X, and Ginger Quest, this campy skewering of BARBARELLA and BUCK ROGERS-style sci-fi flicks became a gay cult favorite in the early 90s. The film is a favorite of our guest presenter, RuPaul's Drag Race Season 9 Winner Sasha Velour, who even shares a last name with two characters in the film!
Sasha Velour on VEGAS IN SPACE:
No film embodies drag more clearly than VEGAS IN SPACE, a product of the 1980s San Francisco drag scene, led by the legendary Doris Fish (who co-wrote and stars in the film). Part candy-colored sci-fi B-movie, part queer fashion show, part lecture on gender theory…this film taught me everything I needed to know about being a drag queen of today. It's campy, chaotic, deeply committed (it took them 8 years to make this film), and totally brilliant. It's VEGAS….in space!
Screening as part of the Winter 2019 season of Queer|Art|Film.
Country USA
Year 1991
Running Time 85 minutes
Distributor Troma
Director Phillip R. Ford
Writer Doris Fish, Miss X, Phillip R. Ford
Editor Phillip R. Ford, Ed Jones
Cinematographer Robin Clark
Cast Doris Fish, Miss X, Ginger Quest, Ramona Fischer, Lori Naslund, Timmy Spence, Tippi, Freida Lay