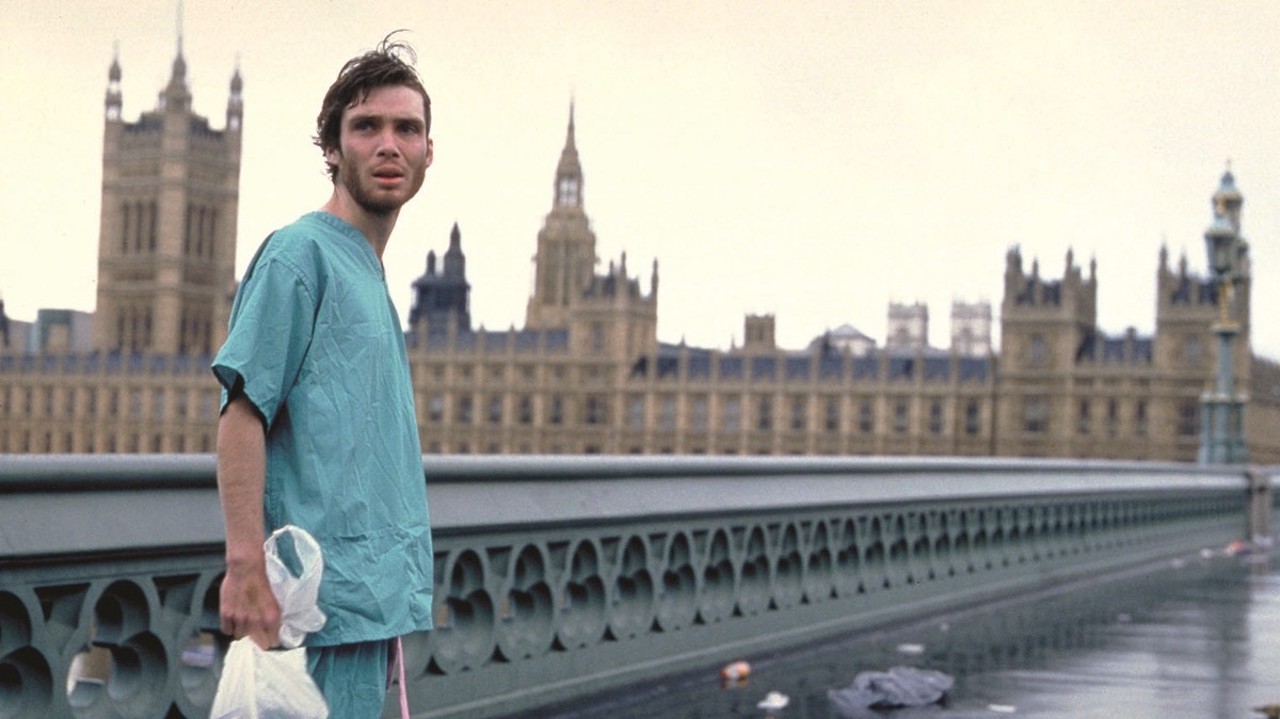 28 Days Later…
Friday, March 9 - Saturday, March 10, 2018
DCP projection
"When "28 Days Later" is not scaring you silly, it invites you to reflect seriously on the fragility of modern civilization, which has been swept away by a gruesome and highly contagious virus while the hero lies peacefully in a coma. Four weeks after a laboratory full of rage-infected monkeys has been liberated by some tragically misguided animal rights militants, the whole of London — and possibly every place else — has been substantially depopulated. The churches and alleyways are littered with corpses, and fast-moving, red-eyed "infecteds" roam the streets looking for prey. Even the rats flee from them, and the few healthy humans face a Hobbesian battle for survival.
Mr. Boyle, whose other films include "Shallow Grave" and "Trainspotting," has never been accused of lacking narrative flair or visual style. Rather, he has sometimes been suspected of having too much of both, and of lacking gravity or soul. Those movies, though exciting, could leave a sour aftertaste of cynicism in your mouth. The content of this one is far more extreme; you can almost smell the rotting flesh. But what lingers is a curious sweetness. Mr. Boyle has hardly lost his sly, provocative perversity or his ear for the rhythms of unchecked violence, but he does seem to be maturing. It's as if, in contemplating the annihilation of the human race, he has discovered his inner humanist." — A.O. Scott, The New York Times
Screening as part of the series Waverly Midnights: After the Fall.
Country UK
Year 2002
Running Time 113 minutes
Director Danny Boyle
Writer Alex Garland
Editor Chris Gill
Cinematographer Anthony Dod Mantle
Cast Cillian Murphy, Naomie Harris, Christopher Eccleston