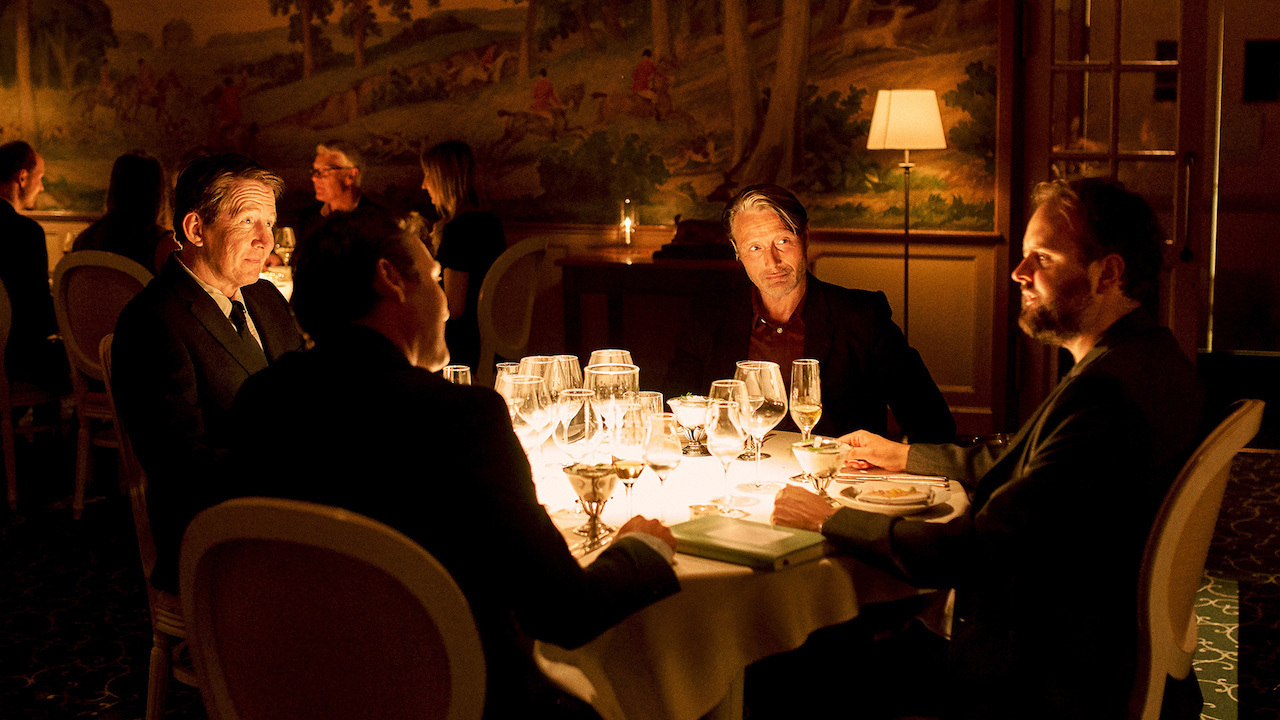 Another Round
Friday, March 5 - Thursday, April 8, 2021
Four friends, all teachers at various stages of middle age, are stuck in a rut. Unable to share their passions either at school or at home, they embark on an audacious experiment from an obscure philosopher: to see if a constant level of alcohol in their blood will help them find greater freedom and happiness. At first they each find a new- found zest, but as the gang pushes their experiment further, issues that have been simmering for years come to a head and the men are faced with a choice: reckon with their behavior or continue on the same course.
Underscored by delicate and affecting camerawork, director Thomas Vinterberg's spry script, co-written with regular collaborator Tobias Lindholm, uses this bold premise to explore the euphoria and pain of an unbridled life. Playing a once brilliant but now world-weary shell of a man, the ever surprising Mads Mikkelsen delivers a fierce and touching performance.
Nominated for Best International Feature Film and Directing (Thomas Vinterberg) at the 93rd Academy Awards
All screenings of ANOTHER ROUND feature an exclusive video introduction from filmmaker Thomas Vinterberg, recorded to welcome back audiences to IFC Center for our reopening. Watch a compilation of highlights from all the filmmaker intros we received here.
Country Denmark
Language Danish with English subtitles
Running Time 115 minutes
Director Thomas Vinterberg
Writer Thomas Vinterberg, Tobias Lindholm
Producer Sisse Graum Jørgensen, Kasper Dissing
Editor Anne Østerud, Janus Billeskov Jansen
Cinematographer Sturla Brandth Grøvlen
Cast Mads Mikkelsen, Thomas Bo Larsen, Magnus Millang, Lars Ranthe