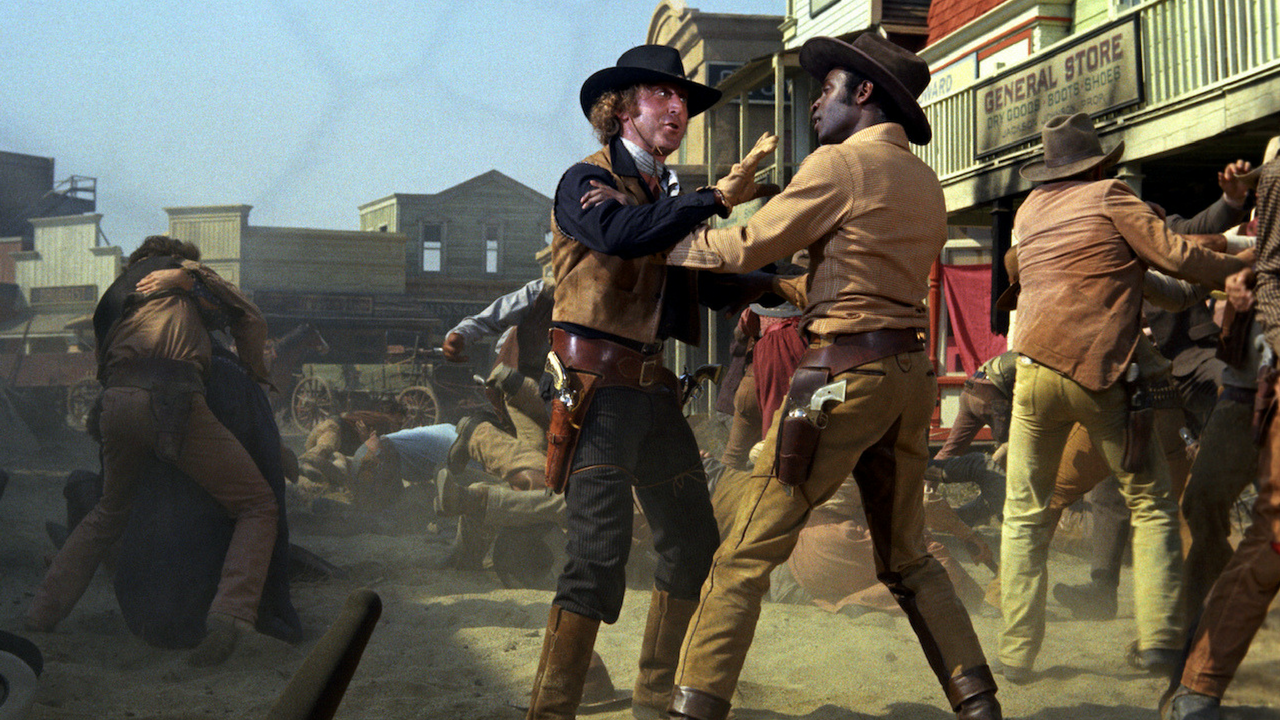 Blazing Saddles
Friday, May 25 - Monday, May 28, 2018
DCP Projection
"A crazed grabbag of a movie that does everything to keep us laughing except hit us over the head with a rubber chicken. Mostly, it succeeds. It's an audience picture; it doesn't have a lot of classy polish and its structure is a total mess. But of course! What does that matter while Alex Karris is knocking a horse cold with a right cross to the jaw?
"The movie is, among other things, a comedy Western. The story line, which is pretty shaky, involves some shady land speculators who need to run a railroad through Ridge Rock, and decide to drive the residents out. The last thing they want there is law and order, and so the crooks send in a black sheriff (Cleavon Little), figuring the townspeople will revolt.
"Well, they almost do, but the sheriff (Black Bart is his name, of course) wins them over, and signs up a drunken sharpshooter (Gene Wilder) as his deputy. Meanwhile … but what am I saying, meanwhile? Meanwhile, six dozen other things happen. The townspeople decide to stay and make a stand, even though, as the preacher intones, "Our women have been stampeded and our cattle raped." Bart rejects the advances of a man-killing woman who has been sicced on him (Madeline Kahn as Marlene Dietrich — Lili von Shtupp), and the people build a dummy town and lure the bad guys into it." – Roger Ebert
Screening as part of our Weekend Classics series on breaking the fourth wall, The Audience is Present.
Country USA
Rating R
Year 1974
Running Time 93 minutes
Director Mel Brooks
Writer Mel Brooks, Norman Steinberg, Andrew Bergman, Richard Pryor, Alan Uger
Editor Danford B. Greene, John C. Howard
Cinematographer Joseph F. Biroc
Cast Gene Wilder, Cleavon Little, Slim Pickens, Harvey Korman, Madeline Kahn