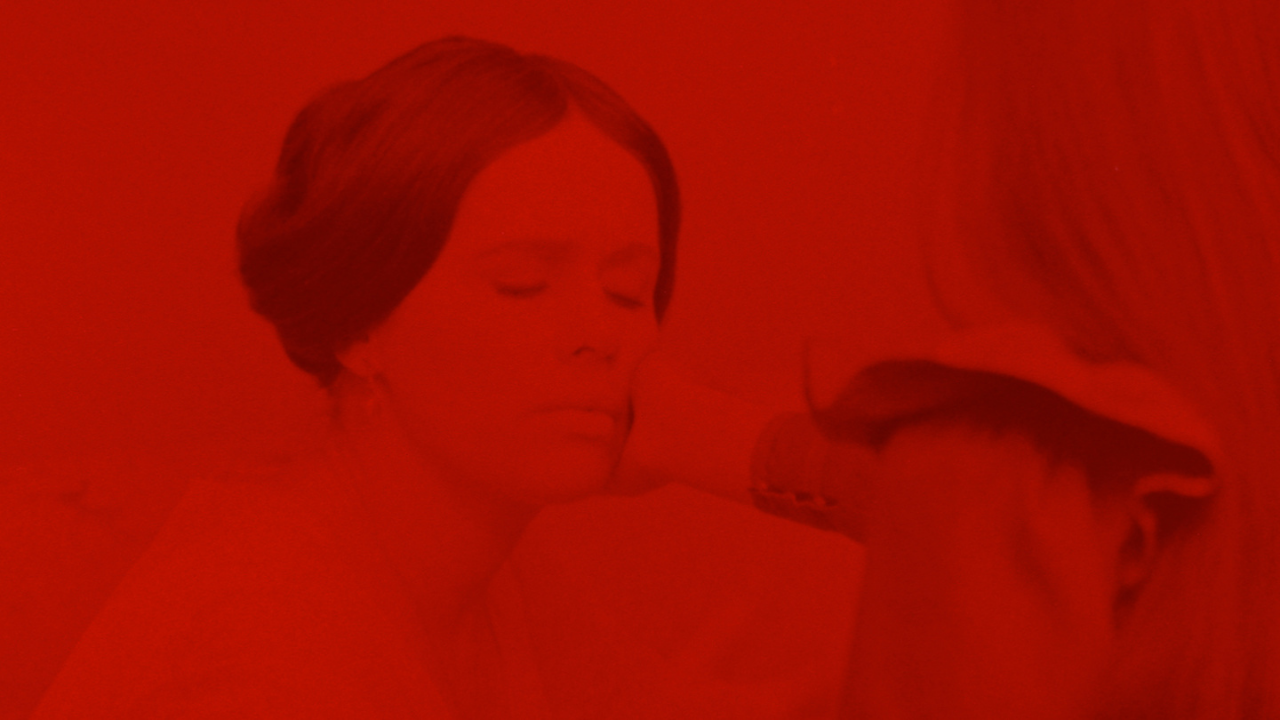 Cries and Whispers
Monday, October 11 - Thursday, October 14, 2021
December 3-5 showtimes to be announced.
This existential wail of a drama from Ingmar Bergman concerns two sisters, Karin (Ingrid Thulin) and Maria (Liv Ullmann), keeping vigil for a third, Agnes (Harriet Andersson), who is dying of cancer and can find solace only in the arms of a beatific servant (Kari Sylwan). An intensely felt film that is one of Bergman's most striking formal experiments, Cries and Whispers (which won an Oscar for the extraordinary color photography of Sven Nykvist) is a powerful depiction of human behavior in the face of death, positioned on the borders between reality and nightmare, tranquillity and terror.
Screening in the series Fårö and Other Edens: Films by Ingmar Bergman and Mia Hansen-Løve (Oct 8-14) and in Weekend Classics: Bergman on Fårö (Dec 3-5)
Save big and see more of the series with a discount ticket pack! Available in 3-packs ($42 for general, $30 for IFC Center Members) and 5-packs ($60 for general, $45 for IFC Center Members) here.
Language In Swedish with English subtitles
Year 1972
Running Time 91 minutes
Director Ingmar Bergman
Accessibility Assistive Listening, T-Coil