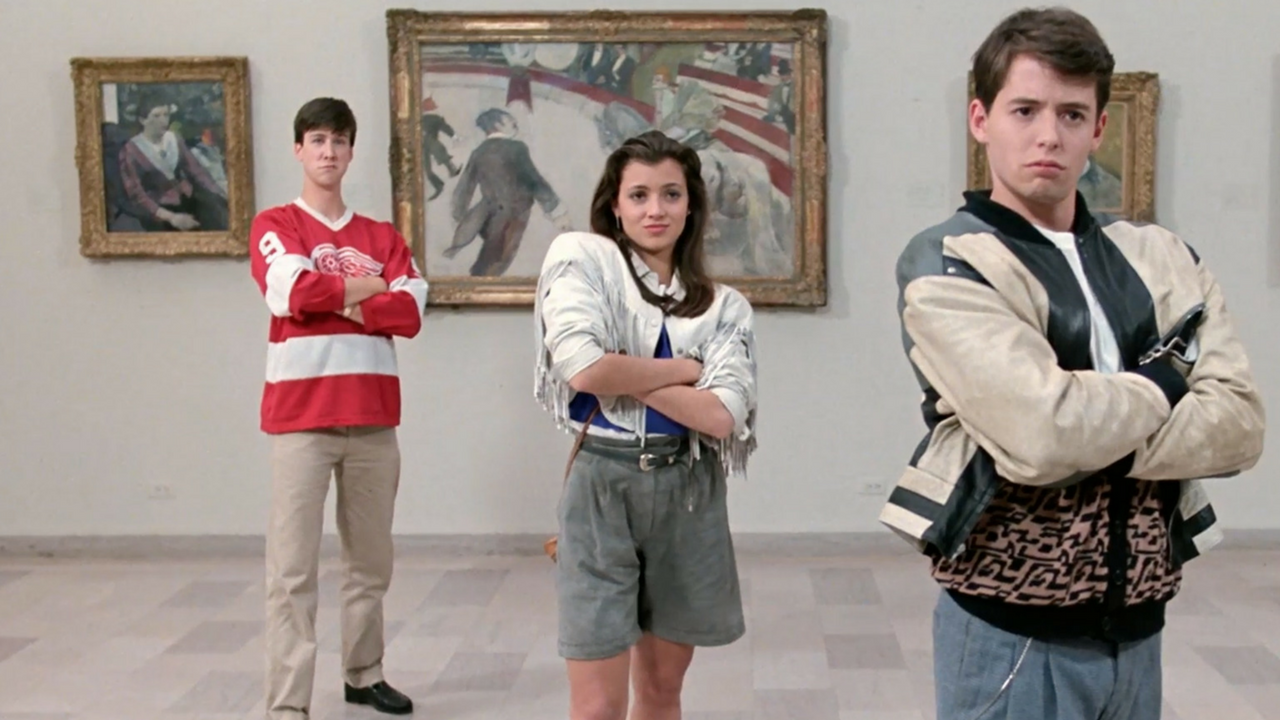 Ferris Bueller's Day Off
Friday, May 11 - Thursday, May 17, 2018
DCP Projection
In one of the seminal teen movies of the '80s, Ferris (Matthew Broderick) cuts class with his girlfriend Sloane (Mia Sara), his best friend Cameron (Alan Ruck), and Cameron's dad's Ferrari in tow, taking in the sights of downtown Chicago and evading his vindictive school principal (Jeffrey Jones).
"Ferris wants to take a day off from his suburban school to see the sights of downtown Chicago. He thinks it would be fun if his girlfriend Sloane and his best buddy Cameron came along, and even better if they could spin around town in Cameron's father's prized red Ferrari. Arranging this is no problem for Ferris Bueller. He has the basic skills for teen-age success, according to the film. He can lie, manipulate and con people with inspired genius, especially in the service of a noble cause such as playing hooky." – Nina Darnton, The New York Times (1986)
Screening as part of our Weekend Classics series on breaking the fourth wall, The Audience is Present.
Country USA
Year 1986
Running Time 106 minutes
Director John Hughes
Writer John Hughes
Editor Paul Hirsch
Cinematographer Tak Fujimoto
Cast Matthew Broderick, Alan Ruck, Mia Sara