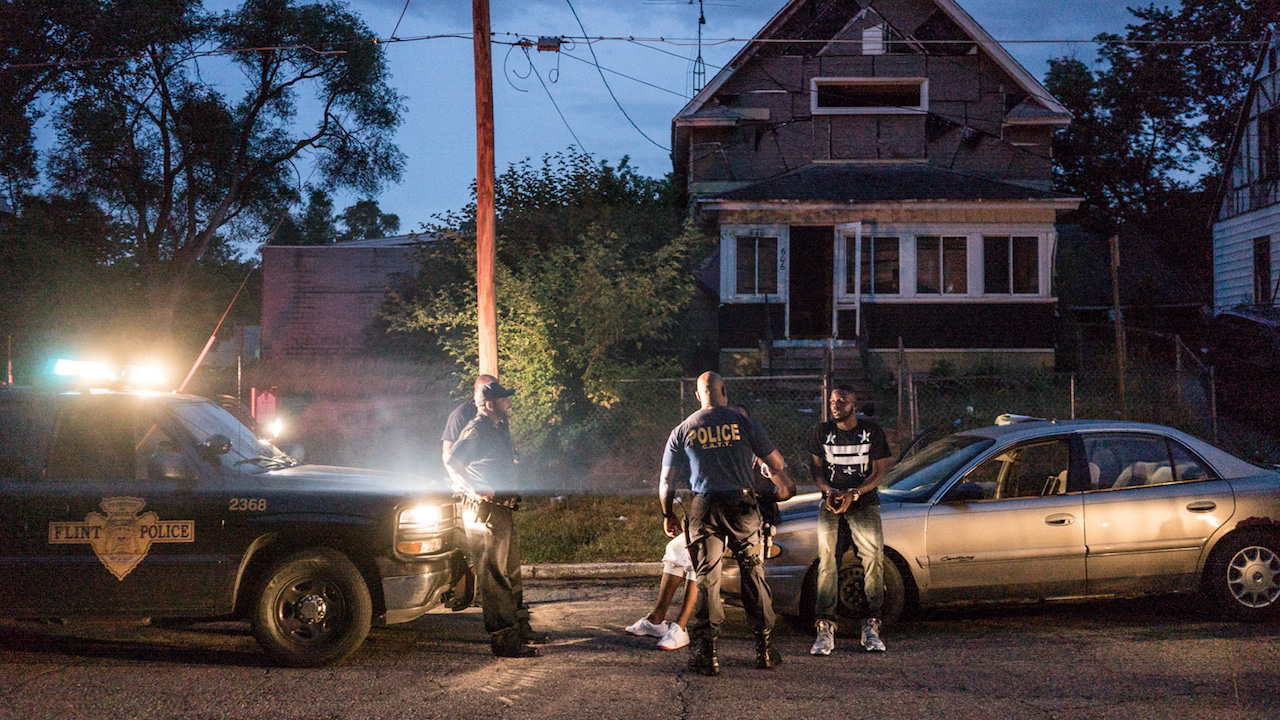 Flint Town
Tuesday, February 27, 2018
FLINT TOWN the series launches on March 2.
In the aftermath of the Flint water crisis, Flint Town takes an intimate look at the state of policing in America through the lens of the Flint Police Department. Flint, Mich. is consistently named one of the most violent cities in America and the community is still grappling with the coverup of a citywide water contamination, leading to a massive distrust in law enforcement officials. Over the course of eight episodes, filmmakers embed with the police officers faced with infrastructure issues and decreasing resources as they risk their lives to protect and serve the community, while simultaneously struggling to gain their support.
Screening as part of the Stranger Than Fiction: Winter 2018 season, Tuesdays through March 27 at the IFC Center. Co-presented with the New York Film Academy's Documentary Department.
Year 2018
Running Time 80 minutes
Director Zackary Canepari, Drea Cooper, Jessica Dimmock