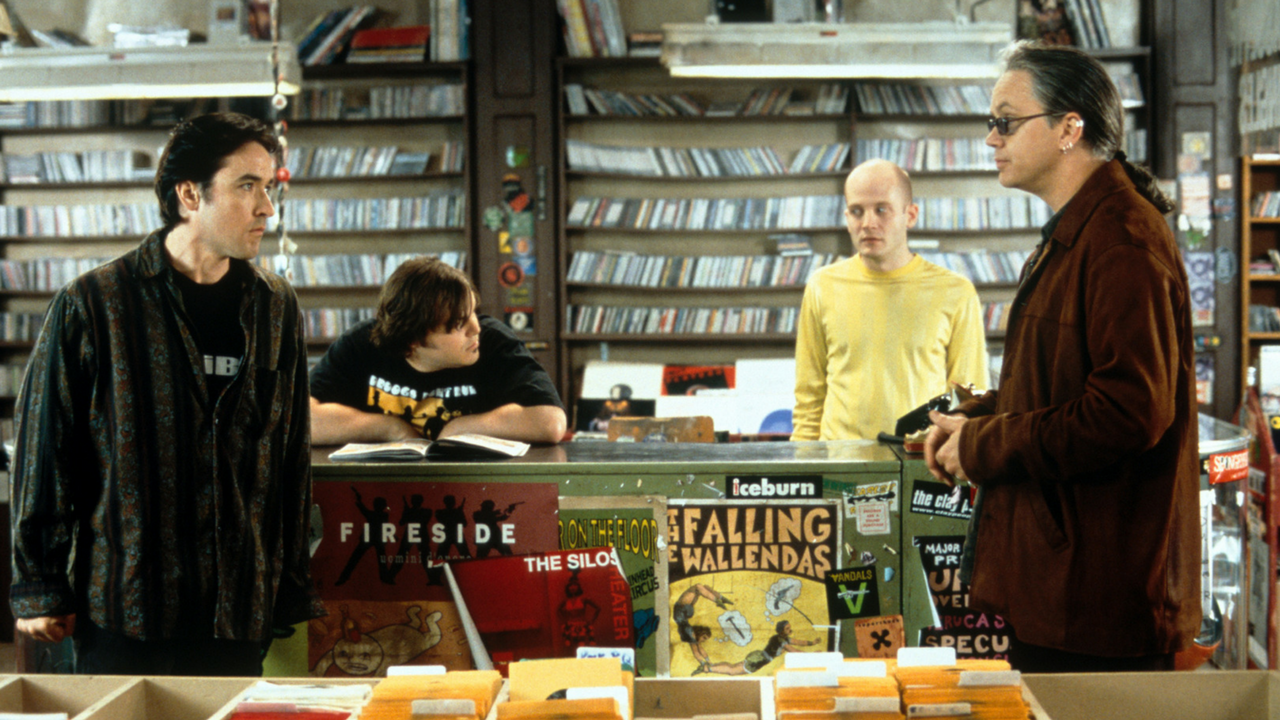 High Fidelity
Friday, June 29 - Sunday, July 1, 2018
35mm Print!
"Top Five dream jobs? According to the diary of music freak Rob Gordon (John Cusack) in High Fidelity, here's Number One: "Journalist for Rolling Stone magazine, 1976-1979. Get to meet the Clash, Chrissie Hynde, Sex Pistols, David Byrne. Get tons of free records." Rob was born too late to fulfill his dream. Instead he opened a music store in Chicago, Championship Vinyl, that specializes in LPs. Rob is thirty-something now, and his girlfriend, Laura (Iben Hjejle), has just dumped him for living his obsessions. "That's cold shit," says Rob. If you've been on either side of that argument, High Fidelity, based on Nick Hornby's painfully hilarious 1995 novel, will get you making your own lists.
Top Five reasons not to worry so much that the movie shifts the book's location from Eighties London to Y2K Chicago:
1. It's still about a record store, and don't you miss vinyl even more now?
2. It's still about Rob Gordon, a guy who ranks his music above his women.
3. Americans are just as obsessed with Top Five music lists as Brits.
4. American geek boys are just as fucked up about women as Brit geek boys, and that goes for any decade.
5. It's a good movie."
– Peter Travers, Rolling Stone (2000)
Screening as part of our Weekend Classics series on breaking the fourth wall, The Audience is Present.
Country USA
Year 2000
Running Time 113 minutes
Director Stephen Frears
Writer Nick Hornby (book), D.V. DeVincentis, Steve Pink, John Cusack, Scott Rosenberg
Editor Mick Audsley
Cinematographer Seamus McGarvey
Cast John Cusack, Iben Hjejle, Todd Louiso, Jack Black, Catherine Zeta-Jones, Joan Cusack, Lisa Bonet