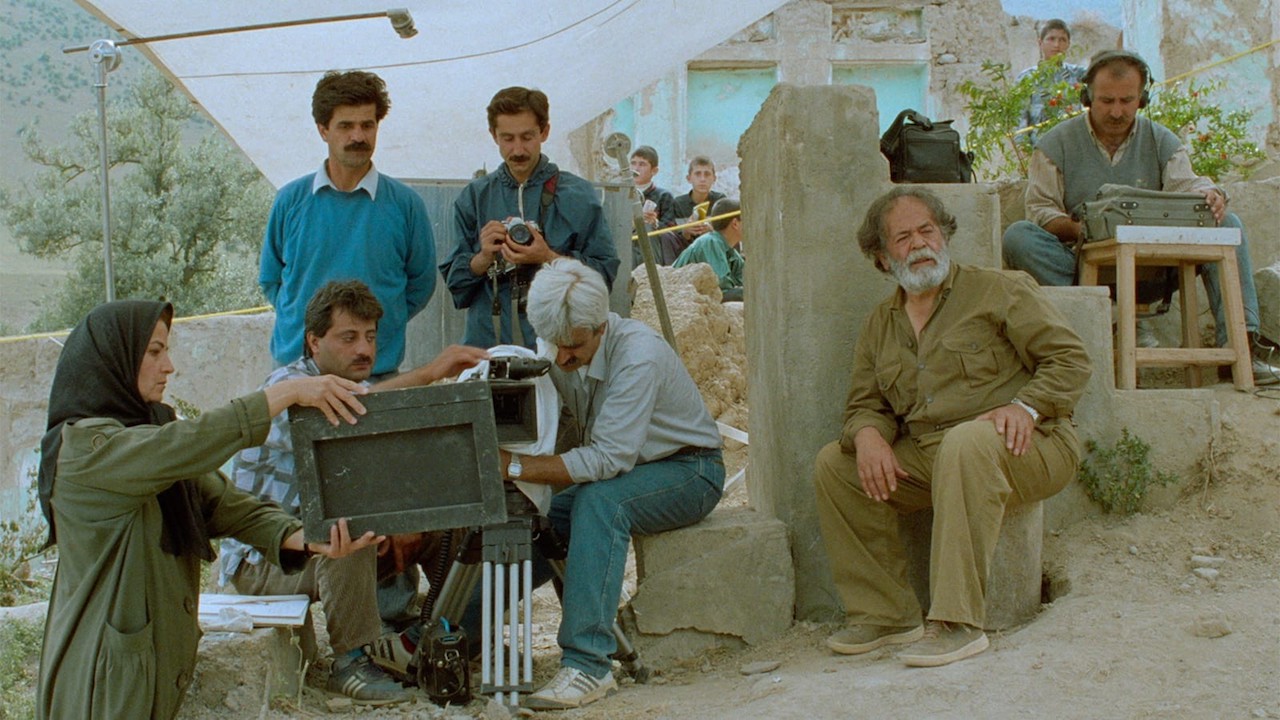 "Kiarostami and Koker"
Saturday, July 27, 2019
In 1986, Abbas Kiarostami filmed Where Is the Friend's House?, the tale of a schoolboy trying to return his friend's notebook, in the village of Koker; it became his first international success. In 1990, after an earthquake devastated the Koker area, killing 50,000 people, Kiarostami made a risky journey to see if the kids from his film had survived; a year later, he dramatized that trip in the poetic road movie And Life Goes On. In 1993, he returned to the area to make Through the Olive Trees, a drama of social and romantic longing set during the making of And Life Goes On. The three films, which became known as the Koker Trilogy, are among Kiarostami's most acclaimed works.
For this special event during Abbas Kiarostami: A Retrospective, critic Godfrey Cheshire, who visited Koker with Kiarostami in 1997, will discuss the trilogy's evolution and artistic ramifications along with a screening of Through the Olive Trees.
Picture: Through the Olive Trees.