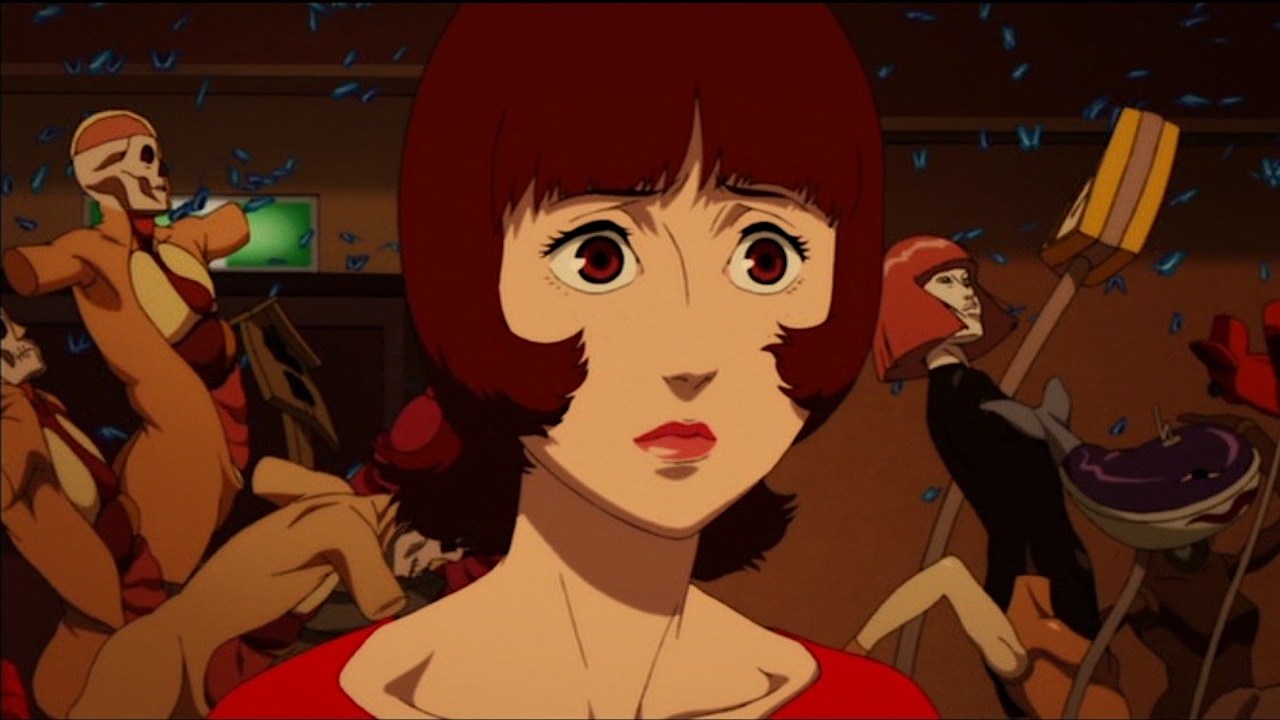 Paprika
Friday, February 14 - Sunday, February 16, 2020
*Please note the late-night screenings on Fri Feb 14 – Sun Feb 16 begin at 12:05am, not 11:59pm!*
35mm Print!
"In the 11 years since its release, PAPRIKA, from Perfect Blue director Satoshi Kon, has garnered cult status as an ambitious sci-fi oddity. Not just that, but it's a mind-blowing swan song for the talented director who died in 2010.
"The film takes place in a relatively near-future Japan where a revolutionary experimental device called the DC Mini allows users to interact with their dreams and the dreams of others. As a troubled detective receives illegal in-dream therapy from a mysterious figure known as
Paprika
, the DC Mini's untapped power threatens to envelope the entire world in a living lucid dream where reality and fantasy become indistinguishable.
"Even though its Day-Glo surrealism continually inspires child-like wonder, PAPRIKA isn't for the faint of heart. Its total dedication to the anti-structure of dreams is disorientating to say the least. As an experience it really knows how to exploit dream logic, leap-frogging boundaries with dizzying rapidity. There's a really great darker edge which creeps in as the film's multiple fantasies start cascading into each other. Abandoned alley ways illustrate the dark side of the subconscious whilst people's self-image effects their dream-appearance in confusing and disturbing ways. Time and time again the animation itself offers fresh sumptuous imagery perhaps less easily achieved in live action.
"As a dream thriller about corporate sabotage, thievery, mistaken-identity, and idea construction it's hard not to notice an influence on Christopher Nolan's Inception. Whilst that film has its charms and thrills PAPRIKA blows it out the park in approach to the fertile grounds of dreams and film theory." – Starburst Magazine (2017)
Screening as part of our Winter 2020 series, "Waverly Midnights: Late-Night Favorites."
Country Japan
Year 2006
Running Time 90 minutes
Distributor Sony
Director Satoshi Kon
Accessibility Assistive Listening, T-Coil