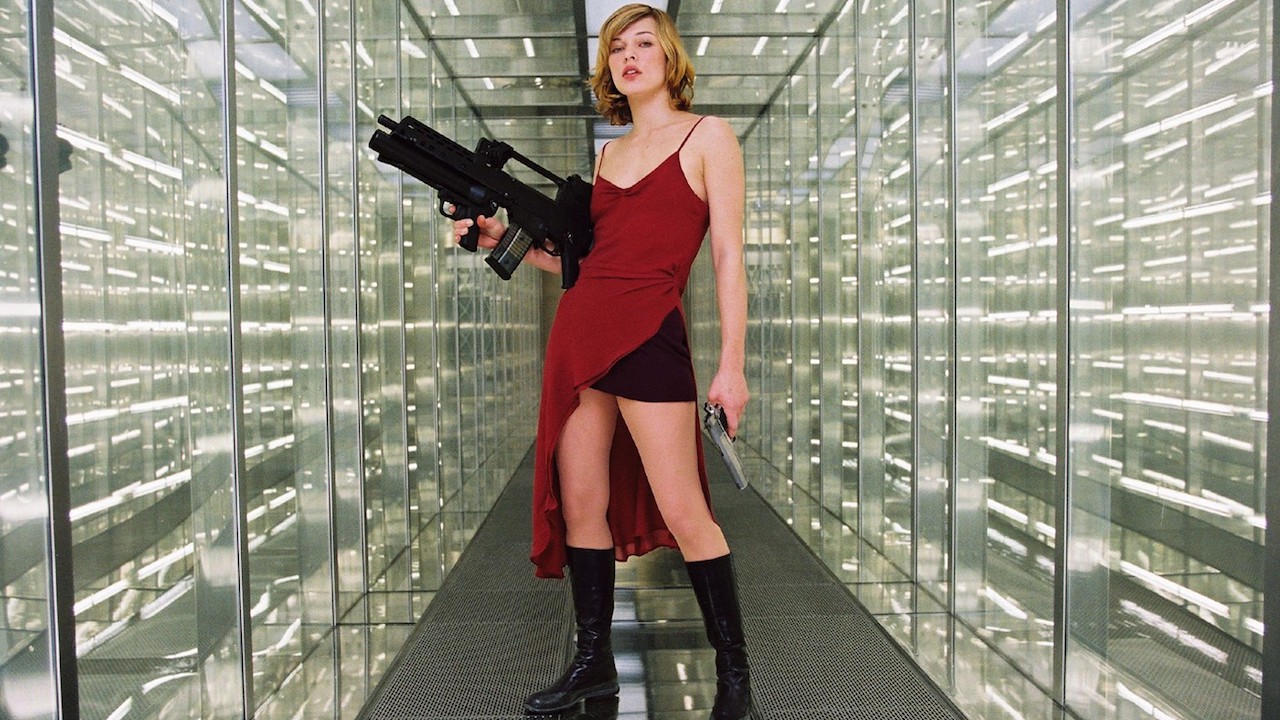 Resident Evil
Friday, February 9 - Saturday, February 10, 2018
35mm print!
"Paul W.S. Anderson scattered numerous subtle nods to the video games, a symbolic tribute to Alice in Wonderland and even a few homages to classic films like 2001: A Space Odyssey and Cube all over this movie.
It can also be different and even effective, when it wants to be. It's riddled with technical and creative issues and it's not at all what we expected from a Resident Evil movie in 2002, but it's fun. It's a crazy, gory and sometimes even deliciously cheesy roller coaster ride with a few well-crafted scares, some stylishly choreographed fight scenes and more zombies than you can shake a spiked bat at." — Bloody Disgusting
Screening as part of the series Waverly Midnights: Late-Night Favorites.
Country USA
Year 2002
Running Time 100 minutes
Director Paul W.S. Anderson
Writer Paul W.S. Anderson
Editor Alexander Berner
Cinematographer David Johnson
Cast Milla Jovovich, Michelle Rodriguez, Ryan McCluskey