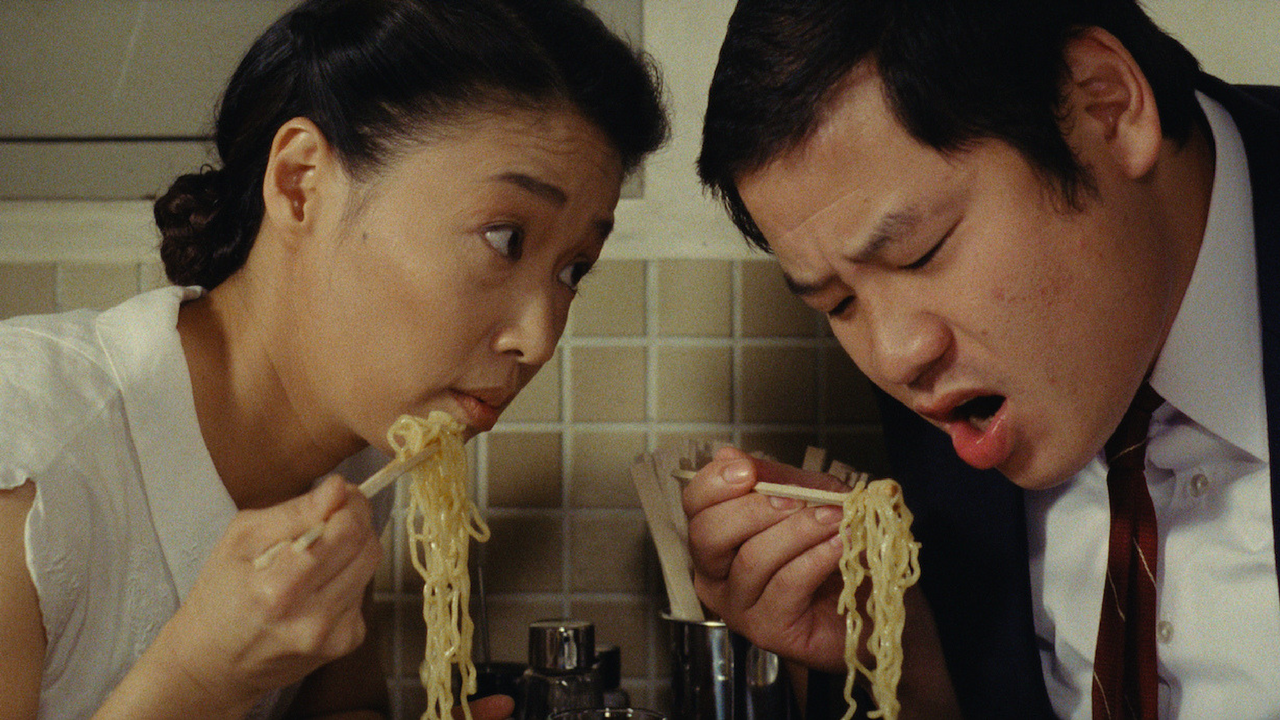 Tampopo
Friday, May 4 - Monday, May 7, 2018
DCP Projection
"Tampopo is one of those utterly original movies that seems to exist in no known category. Like the French comedies of Jacques Tati, it's a bemused meditation on human nature in which one humorous situation flows into another offhandedly, as if life were a series of smiles.
As it opens, the film looks like some sort of Japanese satire of Clint Eastwood's spaghetti Westerns. The hero is Goro (Tsutomu Yamazaki), a lone rider with a quizzical smile, who rides a semi instead of a horse. Along with some friends, he stages a search for the perfect noodle restaurant but cannot find it. Then he meets Tampopo (Nobuko Miyamoto), a sweet young woman who has her heart in the right place, but not her noodles." – Roger Ebert (1987)
Screening as part of our Weekend Classics series on breaking the fourth wall, The Audience is Present.
Year 1985
Running Time 114 minutes
Director Juzo Itami
Writer Juzo Itami
Cast Ken Watanabe, Tsutomu Yamazaki, Nobuko Miyamoto