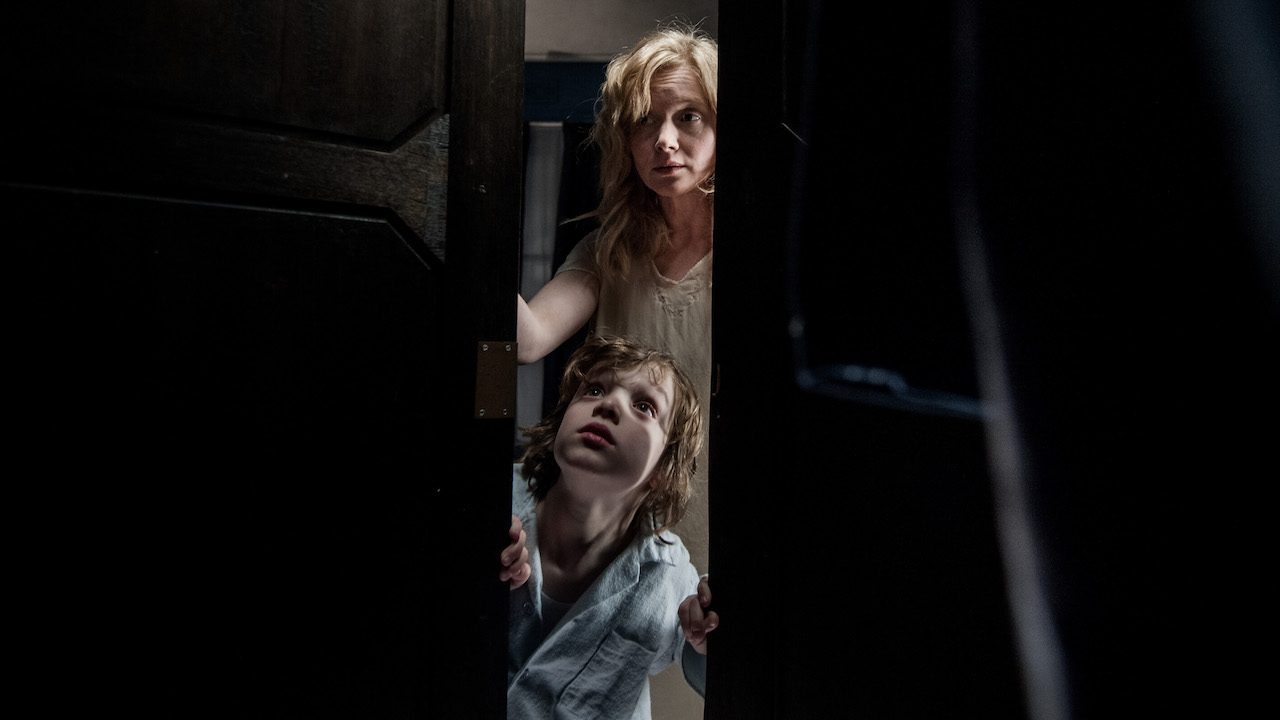 The Babadook
Thursday, March 18, 2021
Six years after the violent death of her husband, Amelia (Essie Davis) is at a loss. She struggles to discipline her 'out of control' 6 year-old, Samuel (Noah Wiseman), a son she finds impossible to love. Samuel's dreams are plagued by a monster he believes is coming to kill them both.
When a disturbing storybook called 'The Babadook' turns up at their house, Samuel is convinced that the Babadook is the creature he's been dreaming about. His hallucinations spiral out of control, he becomes more unpredictable and violent. Amelia, genuinely frightened by her son's behaviour, is forced to medicate him.
But when Amelia begins to see glimpses of a sinister presence all around her, it slowly dawns on her that the thing Samuel has been warning her about may be real.
THE BABADOOK originally opened at IFC Center on November 28th, 2014 and screened until April 18, 2015
THE BABADOOK previosuly screened as part of our Spring 2019 season of "Waverly Midnights: Parental Guidance." June 28th to June 29th, 2019.
Country Australia
Year 2014
Running Time 94 minutes
Director Jennifer Kent
Writer Jennifer Kent
Editor Simon Njoo
Cinematographer Radek Ladczuk
Cast Essie Davis, Noah Wiseman, Hayley McElhinney, Daniel Henshall, Barbara West