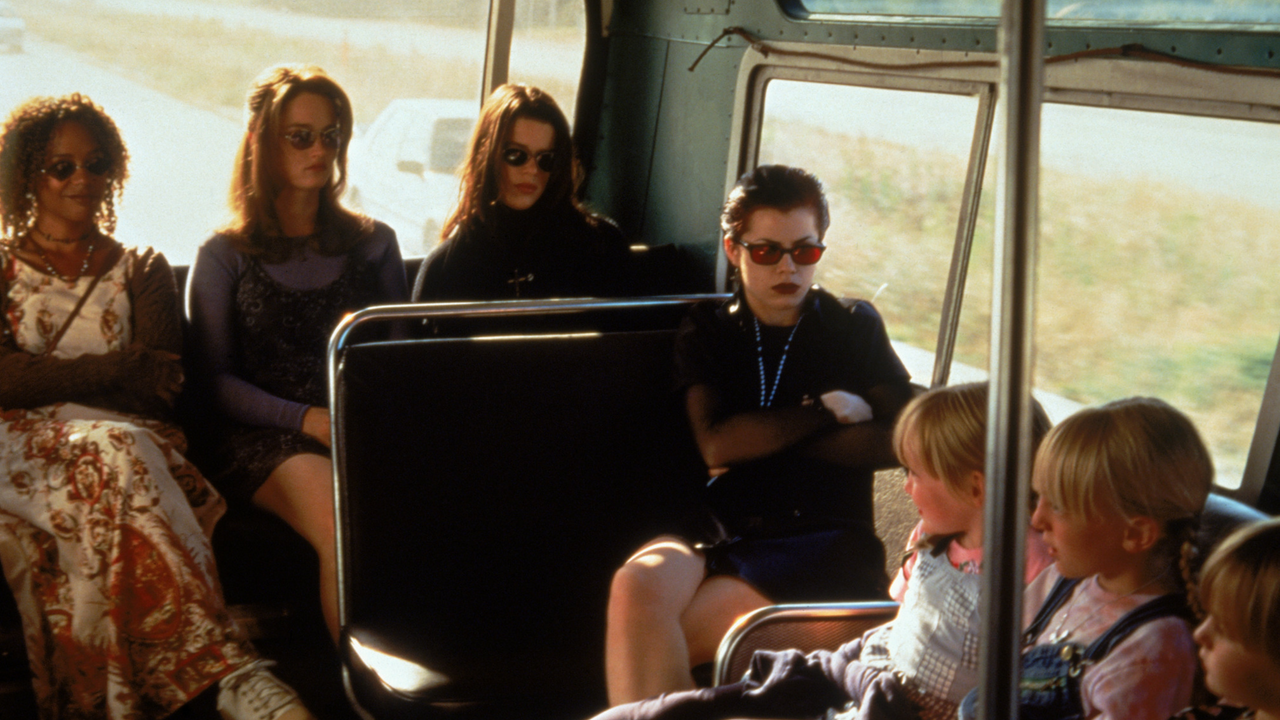 The Craft
Friday, September 28 - Sunday, September 30, 2018
"Story begins with the relocation of Sarah (Robin Tunney) to yet another high school, L.A.'s St. Bene-dict's Academy, where she's at first completely isolated. Living with her dad, she still suffers the effects of her mother's death at childbirth and her own suicide attempt. Not surprisingly, Sarah attracts the attention of three outsiders who also have found themselves banished to the margins of the school's pecking order — they're described as "the bitches of Eastwick."
The strongest of the bunch is white trash Nancy (Fairuza Balk), whose mother and brutish stepfather endlessly bicker and fight. The other clique members are Bonnie (Neve Campbell), an insecure teenager badly burned and scarred in a fire, and Rochelle (Rachel True), anoverachiever who hides her wounds deep inside. Displaying a knack for "the craft," Sarah joins their secret circle, thus completing the four corners needed for magical spells: North (earth), South (fire), East (air), and West (water).
"The Craft" owes more than a bit to the 1989 indie "Heathers," a satire that also revolved around the terror spread by four high school bitch-queens. The movie depicts, often quite sharply and humorously, the adventures of tough girls who know they'll never fit in but are nonetheless determined not to let their peers back them into a corner. Early episodes in which the girls probe the dark corners of their minds, as they embark on a journey that takes them from passivity to intoxicating empowerment, are cleverly scripted and sharply acted. The revenge that Sarah and her cohorts take upon obnoxiously insensitive guys like cocky football jock Chris (Skeet Ulrich) are singularly biting." – Variety (1996)
Screening as part of our summer Weekend Classics series, Too Cool for School.
Year 1996
Running Time 101 minutes
Director Andrew Fleming