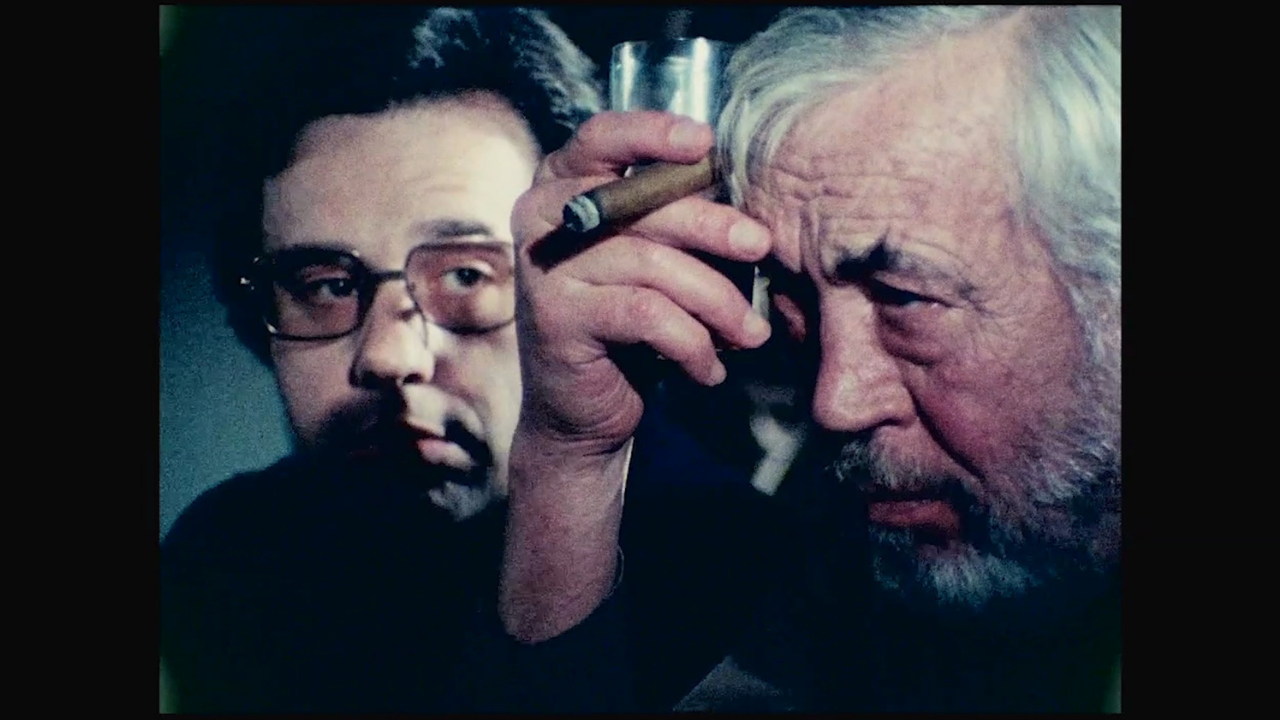 The Other Side of the Wind
Friday, November 2 - Thursday, November 8, 2018
THE OTHER SIDE OF THE WIND will screen on 35mm at the 6:45pm shows on Fri Nov 2 and Sat Nov 3, and at the 4:00pm show on Sun Nov 4.
In 1970, Orson Welles began his final cinematic opus with a cast including John Huston, Peter Bogdanovich, and Susan Strasberg, but he never completed production. Newly reconstructed by a team of archivists and technicians from some 100 hours of footage, THE OTHER SIDE OF THE WIND tells the autobiographical story of a famed filmmaker (Huston) who returns to Hollywood after years in self-exile to complete his own comeback movie. A satire of the classic studio system, Welles's final film is a fascinating time capsule of a now-distant era in movie making.
THE OTHER SIDE OF THE WIND opens after our week-long retrospective, "Directed by Orson Welles," featuring 10 films from Fri Oct 26 – Thu Nov 1! Also opening on Fri Nov 2 is THEY'LL LOVE ME WHEN I'M DEAD, Morgan Neville's documentary on the making of THE OTHER SIDE OF THE WIND.
Country USA/France/Iran
Running Time 122 minutes
Director Orson Welles
Writer Orson Welles, Oja Kodar
Editor Bob Murawski, Orson Welles
Cinematographer Gary Graver
Cast John Huston, Peter Bogdanovich, Susan Strasberg, Robert Random, Oja Kodar