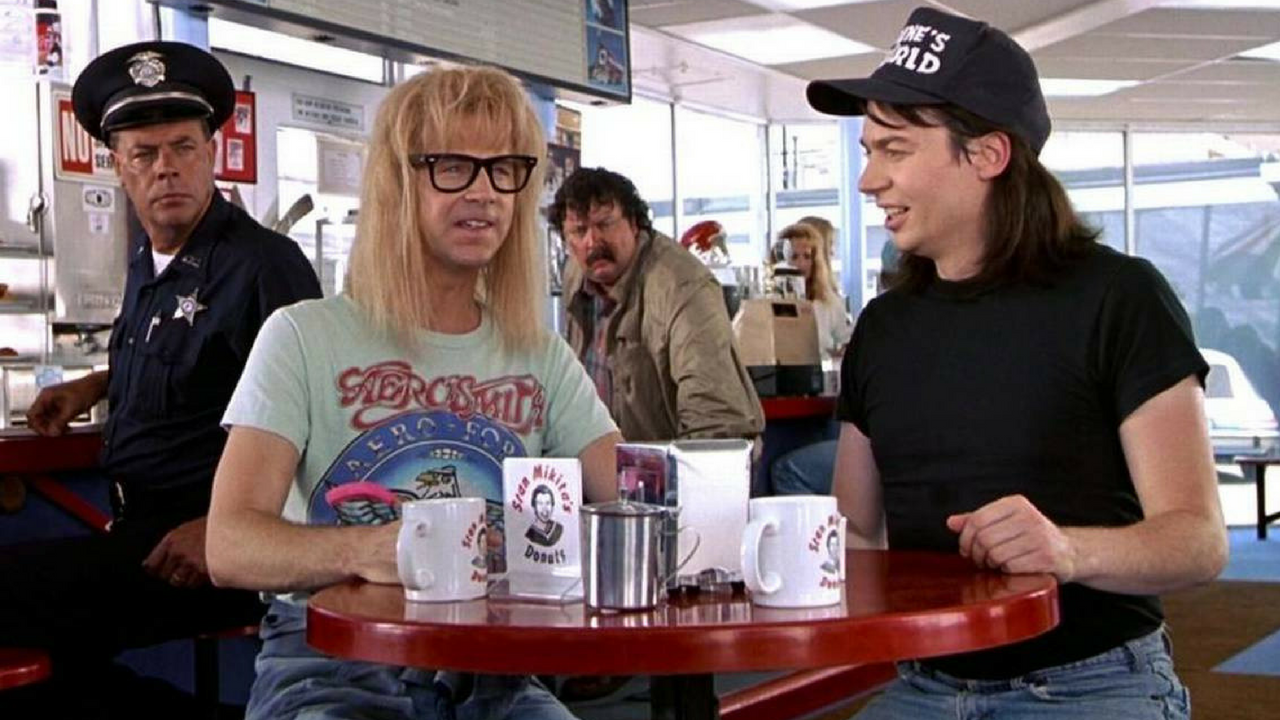 Wayne's World
Friday, June 1 - Sunday, June 3, 2018
DCP Projection
"I walked into Wayne's World expecting a lot of dumb, vulgar comedy, and I got plenty, but I also found what I didn't expect: a genuinely amusing, sometimes even intelligent, undercurrent. Like the "Bill & Ted" movies, this one works on its intended level and then sneaks in excursions to some other levels, too.
The movie is inspired by Saturday Night Live's long-running parody of local access cable TV. Wayne's World originates from the paneled basement room of its host, Wayne Campbell (Mike Myers), who looks to be in his late 20s but still lives at home with his parents in Aurora. Wayne's sidekick is Garth Algar (Dana Carvey), looking uncannily like Arte Johnson and operating with the brain power of a clever 7-year-old. The two of them interview strange guests, drool over posters of their favorite models and use the word "excellent" a whole lot." – Roger Ebert (1992)
Screening as part of our Weekend Classics series on breaking the fourth wall, The Audience is Present.
Country USA
Year 1992
Running Time 94 minutes
Director Penelope Spheeris
Writer Mike Myers, Bonnie Turner, Terry Turner
Editor Malcolm Campbell
Cinematographer Theo van de Sande
Cast Mike Myers, Dana Carvey, Rob Lowe, Lara Flynn Boyle, Tia Carrere