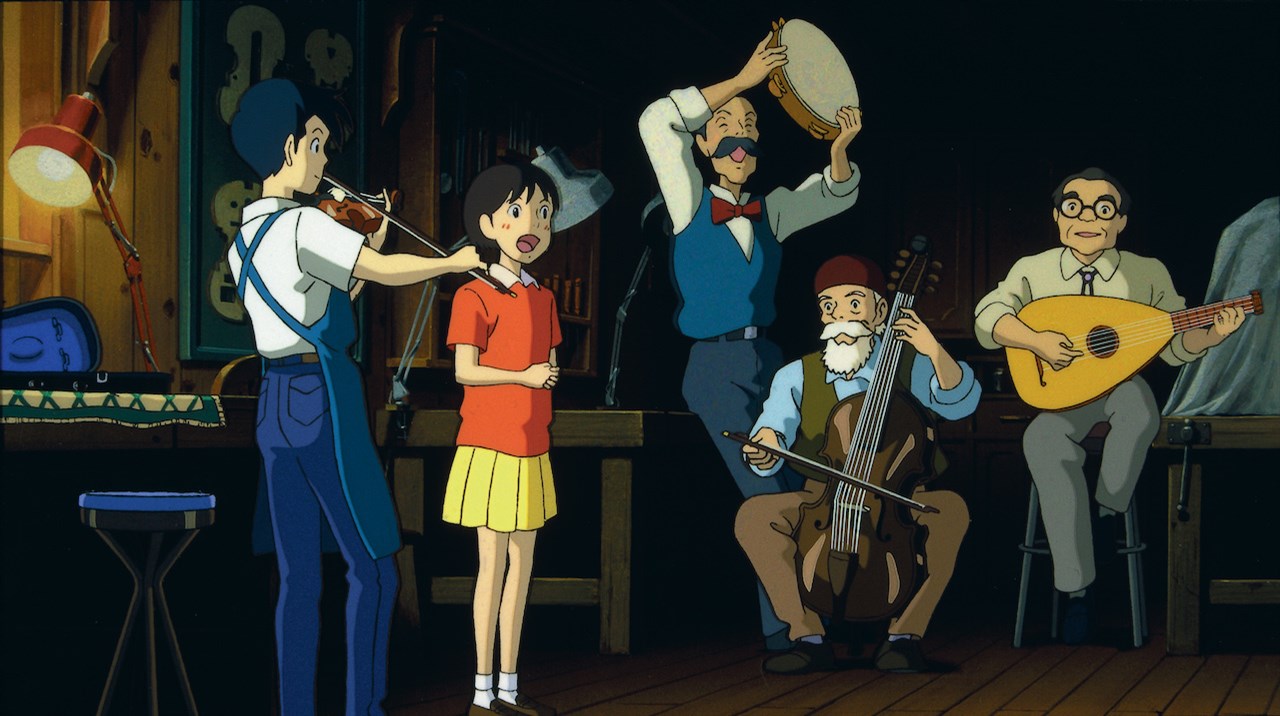 Whisper of the Heart
Monday, January 6 - Thursday, January 16, 2020
Shizuku is spending her last summer vacation before high school reading and translating foreign music into Japanese. Perusing the eclectic selection of books she has checked out from the library, her curiousity is piqued when she notices that the name Seiji appears before hers on the checkout card of each one. Through a series of curious and magical incidents, she comes to meet and establishes a connection to Seiji – who has dreams of becoming a famous violinmaker in Italy, while she has aspirations of becoming a writer. As their life goals pull them in different directions, Shizuku and Seiji are determined to remain true to their feelings for one another.
A masterpiece about the awakening of creative talent, WHISPER OF THE HEART was the first and only full-length feature by Hayao Miyazaki's protégé Yoshifumi Kondo before his sudden death at the young age of 47. It remains one of the classics of Japanese animation.
For all showtimes 6:00pm and later, the film will be shown in Japanese with English subtitles. Morning and afternoon screenings will be screened in the English language version.
Screening as part of our series The Films of Studio Ghibli.
Country Japan
Year 1995
Running Time 111 minutes
Director Yoshifumi Kondo
Accessibility Assistive Listening, T-Coil