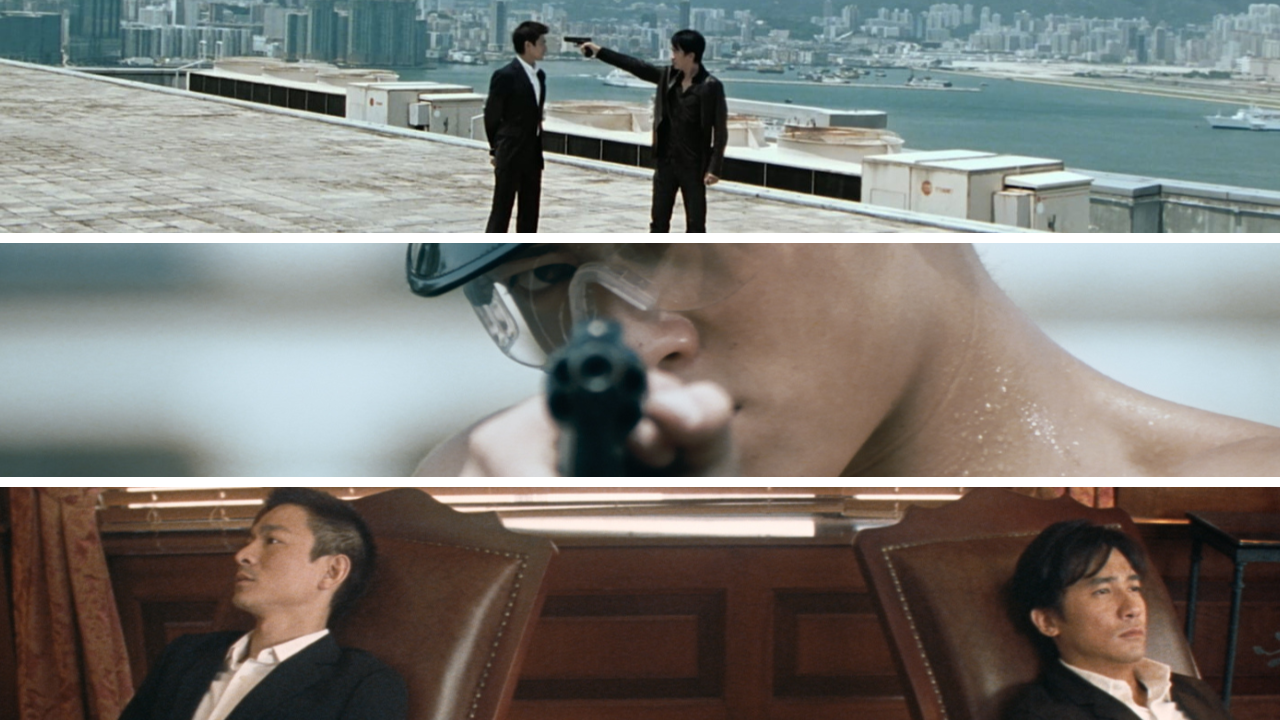 The Infernal Affairs Trilogy
Friday, October 14 - Thursday, October 20, 2022
Hong Kong filmmakers Andrew Lau Wai-keung and Alan Mak's thrilling trilogy are on screen in beautiful new 4K restorations.
In INFERNAL AFFAIRS (2002), two of Hong Kong cinema's most iconic leading men, Tony Leung and Andy Lau, face off in the breathtaking thriller that revitalized the city-state's twenty-first-century film industry, launched a blockbuster franchise, and inspired Martin Scorsese's The Departed. 
INFERNAL AFFAIRS II (2003), the first of two sequels to follow in the wake of the massive success of Infernal Affairs, softens the original's furious pulp punch in favor of something more sweeping, elegiac, and overtly political.
Tony Leung and Andy Lau return for INFERNAL AFFAIRS III (2003), the cathartic conclusion of the Infernal Affairs trilogy, which layers on even more deep-cover intrigue while steering the series into increasingly complex psychological territory.
See the schedule below:
Fri Oct 14
INFERNAL AFFAIRS – 4:45, 7:20, 9:50pm
Sat Oct 15 & Tue Oct 18
INFERNAL AFFAIRS – 4:45, 7:20pm
INFERNAL AFFAIRS II – 9:50pm
Sun Oct 16 & Thu Oct 20
INFERNAL AFFAIRS – 4:45pm
INFERNAL AFFAIRS II – 7:20pm
INFERNAL AFFAIRS III – 9:50pm
Mon Oct 17
INFERNAL AFFAIRS II – 4:45pm
INFERNAL AFFAIRS III – 7:20pm
INFERNAL AFFAIRS – 9:50pm
Wed Oct 19
INFERNAL AFFAIRS II – 4:45pm
INFERNAL AFFAIRS – 7:20pm
INFERNAL AFFAIRS III – 9:50pm
Series Films
Past Films