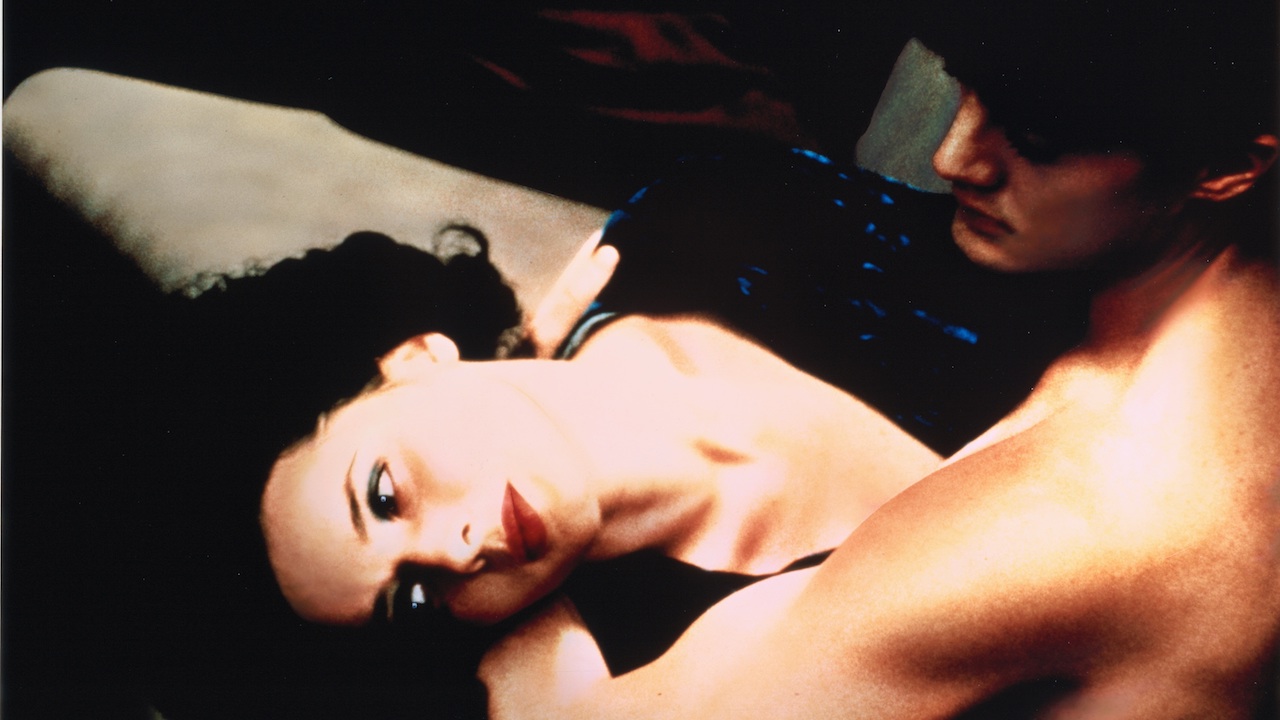 Blue Velvet
Friday, March 13, 2020
New 4K Restoration Supervised by David Lynch!
David Lynch's dreamlike neo-noir about the underbelly of the American Dream returns in a glorious new 4K digital restoration supervised by the filmmaker. Named best film of 1986 by the National Society of Film Critics, BLUE VELVET also brought Lynch the NSFC's Best Director award and his second Oscar nomination.
There's something going on behind the white picket fences of Lumberton, North Carolina. And after stumbling upon a severed human ear in a field, mystery-loving college student Jeffrey Beaumont (Kyle MacLachlan, who debuted two years earlier in Lynch's ill-starred Dune and would go on to play Agent Dale Cooper in Lynch's Twin Peaks across all its iterations) is determined to find out what. Teaming up with the daughter of a local police detective (Laura Dern, later star of Lynch's 1990 Palme d'Or winner Wild at Heart and 2006's Inland Empire), Jeffrey's investigation leads him into a strange world of sensuality and violence, with the intrigue of the missing ear seemingly stemming from the relationship between a troubled nightclub singer (Isabella Rossellini, in only her second American film role) whose signature number is a cover of the titular song and a sociopathic sadomasochist (Dennis Hopper, in a career-reviving performance that won awards from the Los Angeles Film Critics Circle and the National Society of Film Critics).
Now with a 5.1 surround DTS-HD Master Audio soundtrack supervised by Lynch, BLUE VELVET features the first film score by Angelo Badalamenti, who was brought on as Rossellini's singing coach and would go on to compose the scores for Lynch's Wild at Heart, Lost Highway, Twin Peaks, Mulholland Dr. and others. The film was shot by Frederick Elmes, who won the National Society of Film Critcs' award for Best Cinematography and whose other credits include Lynch's Eraserhead and Wild at Heart, along with Jim Jarmusch's Broken Flowers and The Dead Don't Die, among others.
"The last real earthquake to hit cinema… No one could quite match the traumatizing combination of horrific, comedic, aural, and subliminal effects Lynch rumbled out in this masterpiece… Still a hilarious, red-hot poker to the brain." – Guy Maddin
Screening as part of our Winter 2020 series, "Waverly Midnights: Late-Night Favorites."
Country USA
Year 1986
Running Time 121 minutes
Distributor Park Circus
Director David Lynch
Writer David Lynch
Cast Isabella Rossellini, Kyle MacLachlan, Dennis Hopper
Accessibility Assistive Listening, T-Coil