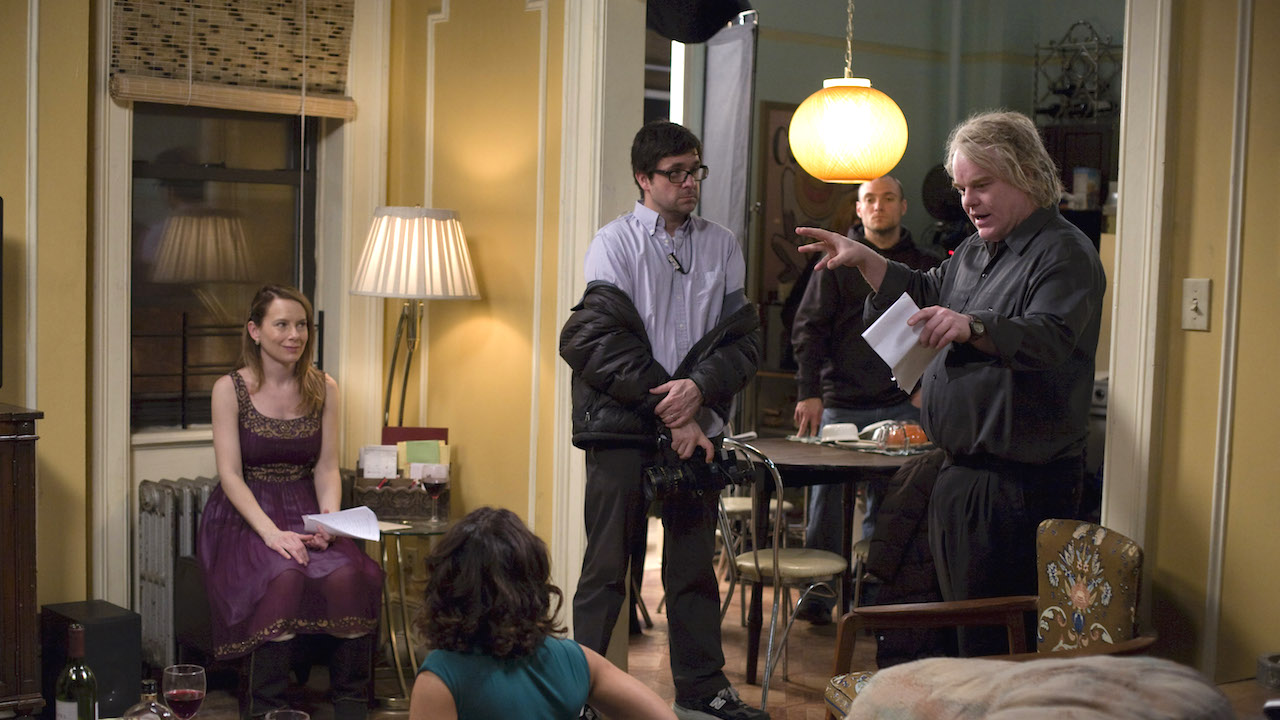 Philip Seymour Hoffman's Jack Goes Boating
Tuesday, July 16, 2019
With Amy Ryan, Daphne Rubin-Vega, John Ortiz, and Mimi O'Donnell in person!
35mm Print!
Philip Seymour Hoffman (1967-2014) was indisputably one of the great screen actors, bringing complexity, depth, risk-taking, and empathy to every performance. Sadly, he only directed one film, the deeply touching JACK GOES BOATING. For his debut behind the camera, Hoffman chose a work he knew inside and out, a play produced by the off-Broadway Labyrinth Theater Company, where he served as Artistic Director. In the story of a quartet of working-class New Yorkers, Hoffman is a loner limo driver who enters a tentative romance. "There's a dreamy aspect to the film," said Hoffman. "It's really emotional; it's not analytical. These people are being pulled by their emotional life. Whether it's a psychic pain or a true desire and hope for something else, they're all looking to be relieved of whatever burden they've been carrying…that's the journey we take with them." Hoffman's three co-stars, and his longtime partner Mimi O'Donnell will discuss their collaboration with Hoffman.
Screening as part of the series Actors Direct, hosted by David Schwartz.
Country USA
Year 2010
Running Time 89 minutes
Director Philip Seymour Hoffman
Writer Bob Glaudini (play & screenplay)
Editor Brian A. Kates
Cinematographer W. Mott Hupfel III
Cast Philip Seymour Hoffman, John Ortiz, Richard Petrocelli, Tom McCarthy, Amy Ryan