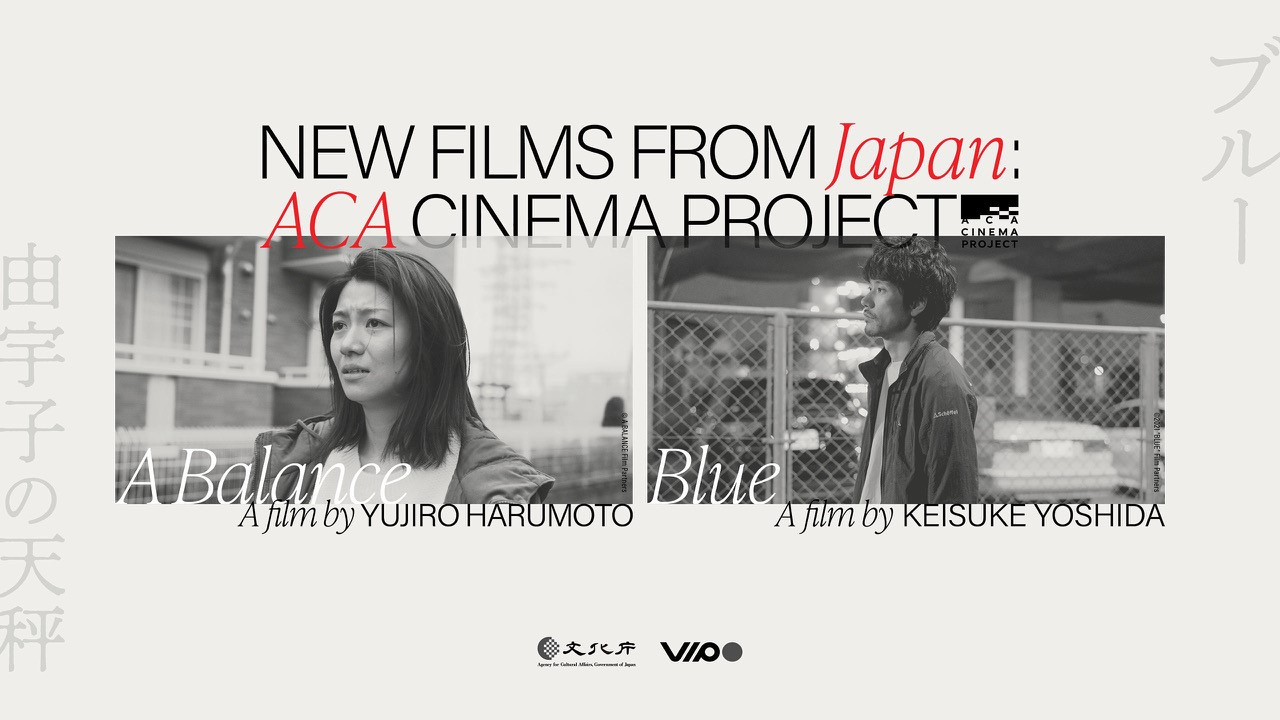 ACA Cinema Project: New Films from Japan
Friday, March 11 - Thursday, March 17, 2022
ACA CINEMA PROJECT: New Films from Japan presents:
BLUE A film by Keisuke Yoshida and A BALANCE A film by Yujiro Harumoto.
Fri Mar 11 – Thu Mar 17, 2022.
Agency for Cultural Affairs, Government of Japan (ACA) will present the third ACA Cinema Project series: New Films from Japan organized as part of a "Japan Film Overseas Expansion Enhancement Project", in collaboration with the IFC Center and Visual Industry Promotion Organization (VIPO) with theatrical engagements of Yujiro Harumoto's A Balance and Keisuke Yoshida's BLUE, Mar. 11-17, 2022 (IFC Center, New York).
ACA Cinema Project is proud to introduce U.S. audiences to the best of recent Japanese cinema including Keisuke Yoshida's BLUE, a gripping boxing drama starring Kenichi Matsuyama, Masahiro Higashide and Fumino Kimura, appearing on-screen together for the first time since Satoshi: A Move for Tomorrow. Earning the title of "The Master of Psychological Drama" Yoshida was honored with a special Director in Focus program at 2021's Tokyo International Film Festival.
Winner of the New Current Award at the Busan International Film Festival and an official selection at Berlinale, Yujiro Harumoto's second feature film, A BALANCE stars Kumi Takiuchi as a documentary director reporting on the true-life scandal of student-teacher relationship with fraught societal consequences.
Series Films
Past Films