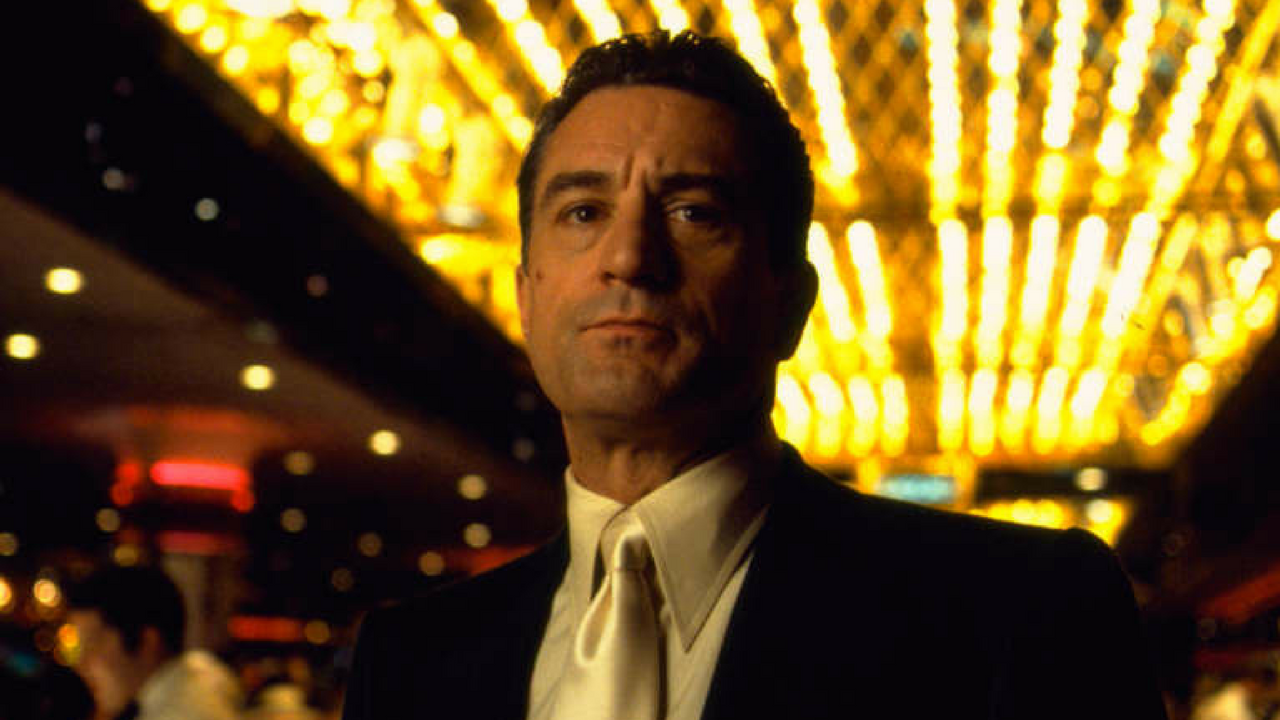 Casino
Friday, June 15 - Saturday, June 16, 2018
DCP Projection
"Martin Scorsese's fascinating new film Casino knows a lot about the Mafia's relationship with Las Vegas. It's based on a book by Nicholas Pileggi, who had full access to a man who once ran four casinos for the mob, and whose true story inspires the movie's plot.
Like The Godfather, it makes us feel like eavesdroppers in a secret place.
The movie opens with a car bombing, and the figure of Sam "Ace" Rothstein floating through the air. The movie explains how such a thing came to happen to him. The first hour plays like a documentary; there's a narration, by Rothstein (Robert De Niro) and others, explaining how the mob skimmed millions out of the casinos.
It's an interesting process. Assuming you could steal 25 percent of the slot-machine take – what would you do with tons of coins? How would you convert them into bills that could be stuffed into the weekly suitcase for delivery to the mob in Kansas City? Casino knows. It also knows how to skim from the other games, and from food service and the gift shops. And it knows about how casinos don't like to be stolen from.
In a place that breaks the rules, maybe you can break some, too. For those with the gambler mentality, it's actually less reassuring to know that giant corporations, financed by bonds and run by accountants, operate the Vegas machine. They know all the odds, and the house always wins. With Ace in charge, who knows what might happen?" – Roger Ebert (1995)
Screening as part of our Waverly Midnight series, Scorsese.
Country USA
Year 1995
Running Time 178 minutes
Director Martin Scorsese
Cast Robert De Niro, Sharon Stone, Joe Pesci