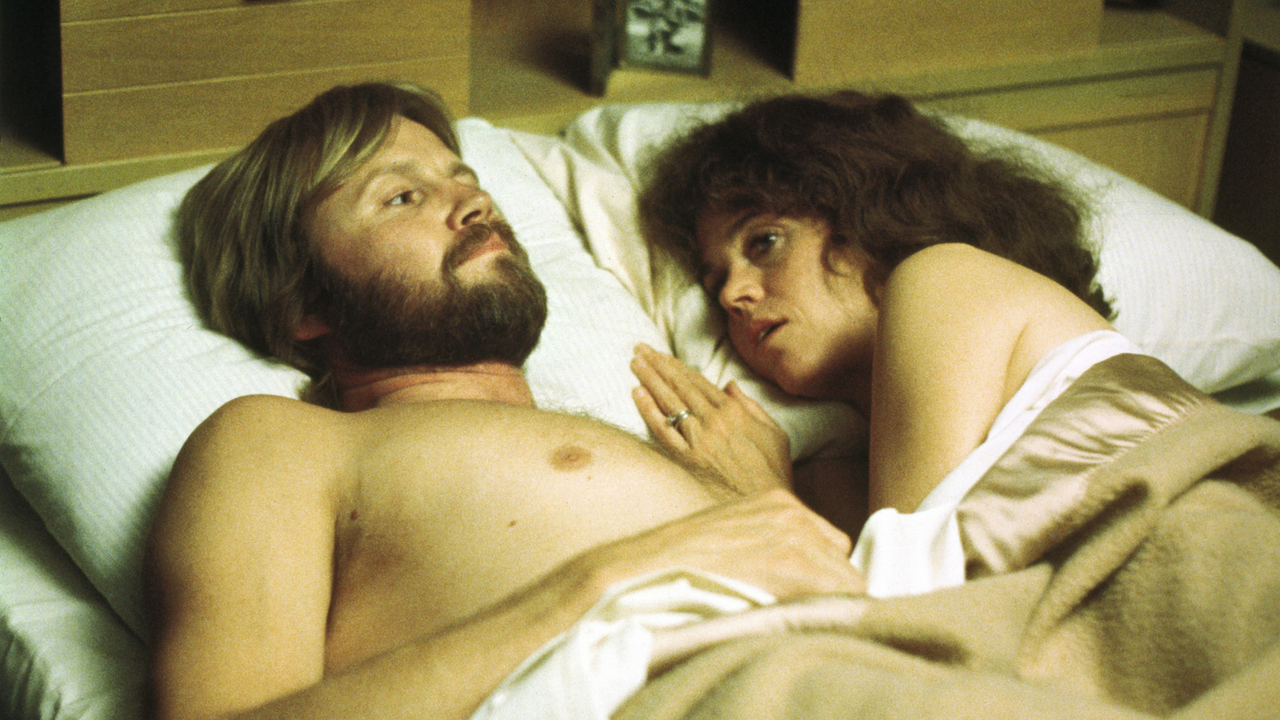 Coming Home
Wednesday, September 12
35mm Print!
Click here for online tickets!
Wed, Sep 12: 12:20 PM, 8:50 PM
The 2:45 and 6:45 shows of HAL play as double features with the Hal Ashby retrospective titles, so that admission to the 2:45 screening of HAL is included with a ticket to the first retrospective show of the day, and tickets to the 6:45 show of HAL include admission to the same-day 8:50 retrospective screening.
When you come to the theater, stop by the box office with your E-ticket or order info to claim your free ticket to the second half of the double feature.
Click here for online tickets!
"Four stars! When Sally Hyde's (Jane Fonda's) husband (Bruce Dern) goes off to fight the [Vietnam] war, though, she finds herself on her own for the first time in her life. There's no home, no high school, no marriage, no Officers' Club to monitor her behavior. And she finds herself stepping outside the role of a wife and doing… well, not strange things, but things that are a little unusual for her. Like buying a used sports car. Like renting a house at the beach. Like volunteering to work in the local Veterans' Administration hospital. That's where she meets Luke (Jon Voight), so filled with his pain, anger, and frustration. She knew him vaguely before; he was the captain of the football team at her high school. He went off to fight the war, came home paralyzed from the waist down, and now, strapped on his stomach to a table with wheels, uses canes to propel himself furiously down hospital corridors. In time, he will graduate to a wheelchair. He has ideas about Vietnam that are a little different from her husband's… [COMING HOME is] greatly daring, since it confronts the relationship between Fonda and Voight with unusual frankness — and with emotional tenderness and subtlety that is, if anything, even harder to portray." – Roger Ebert
Playing as part of our retrospective series, Hal Ashby: The Seventies, Fri Sep 7 – Thu Sep 13.
Country USA
Rating R
Year 1978
Running Time 127 minutes
Director Hal Ashby
Writer Robert C. Jones (screenplay), Waldo Salt (screenplay), Nancy Dowd (story)
Editor Don Zimmerman
Cinematographer Haskell Wexler
Cast Jon Voight, Jane Fonda, Bruce Dern, Penelope Milford, Robert Carradine