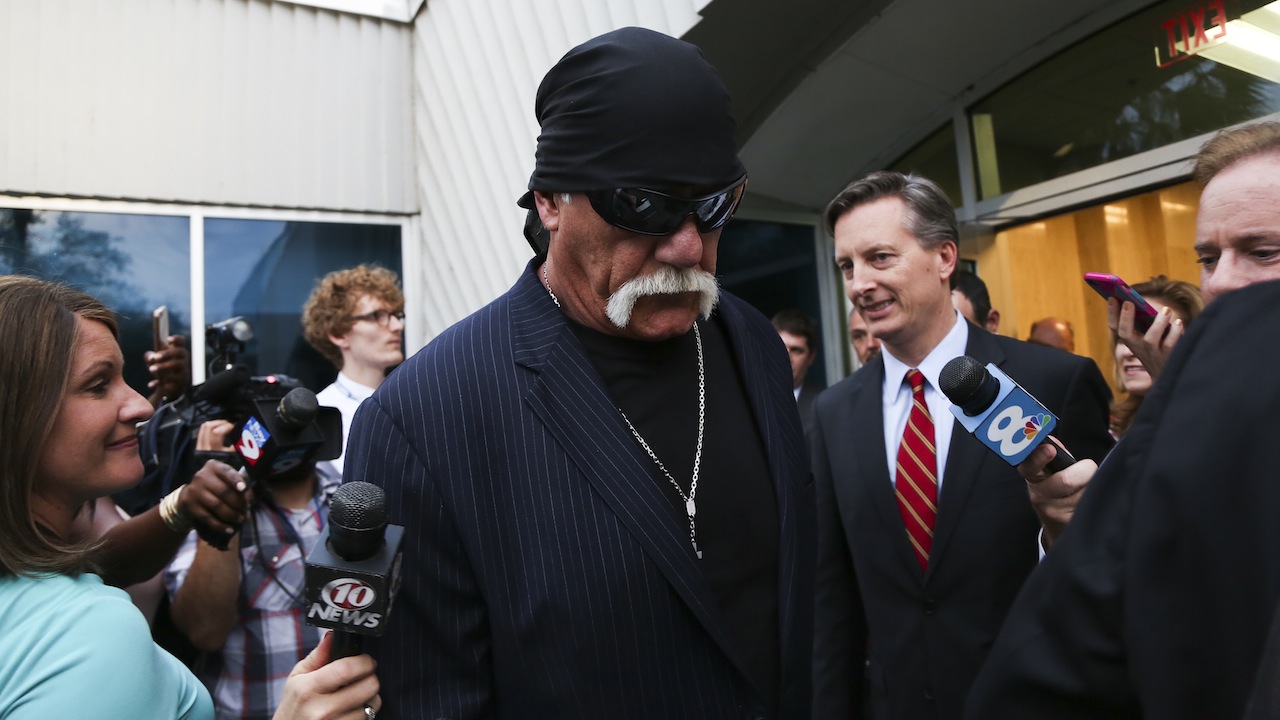 Nobody Speak: Trials of the Free Press
Sunday, June 18
In Person Events
Sun Jun 18:

Q&A with director Brian Knappenberger and special guests!

Buy Tickets
Showtimes
CLOSING NIGHT FILM
New York Premiere!
When online tabloid Gawker posted a sex tape of former professional wrestler Hulk Hogan, a high-stakes legal battle pitting privacy rights against the First Amendment ensued. The staggering settlement Hogan ultimately received not only bankrupted Gawker, but exposed a controversial, behind-the-scenes drama. Nobody Speak uses this case and others to illustrate a growing, sinister trend at odds with the concept of a free press: billionaires and politicians tipping the balance against the public's access to information, posing threats to our relationship to the truth.
"Nobody Speaks is a disturbing examination of how money and power can be used to silence the press in 21st-century America." -Emma Daly, communications director, Human Rights Watch
Screening as part of the Human Rights Watch Film Festival.
Country USA
Language English
Year 2017
Running Time 95 minutes
Director Brian Knappenberger