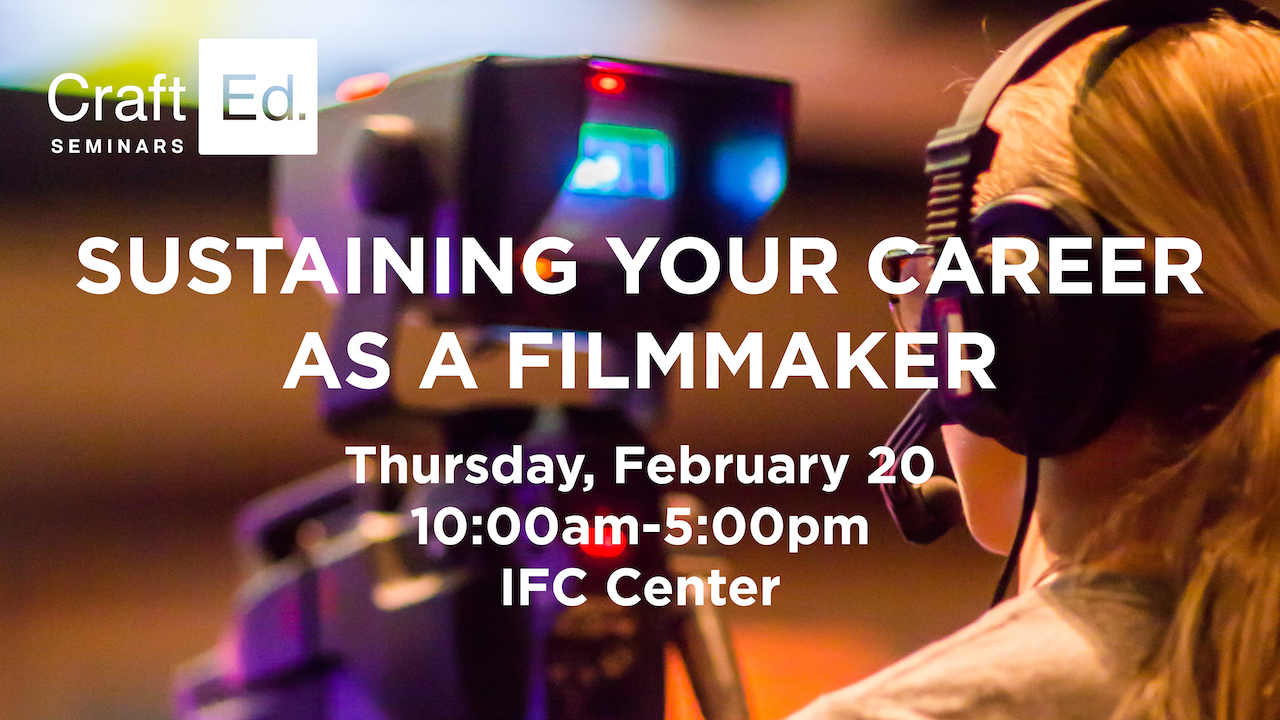 Sustaining Your Career as a Filmmaker
Thursday, February 20, 2020
Showtimes
Making a living as an independent filmmaker—or any kind of artist—has never been easy, but CraftEd has assembled a group of pros to help you chart out a course for a sustainable career. From learning how to juggle a flexible day job that lets you develop new skills and also get paid; to finding groups that offer professional, funding and creative support; to learning how to market yourself to employers and audiences, this all-day event gives you tools to smooth your path, whether you're working in film or in another creative art. The day includes a coffee & bagel breakfast, as well as a post-seminar happy hour for networking with presenters and attendees.
Co-presented by the Documentary Producers Alliance
"Sustaining Your Career as a Filmmaker" Schedule:
9:30am – 10:00am Check-In / Bagel Breakfast
10:00am – 11:00am How to Balance a "Day Job" and Pursue an Artistic Career
Hear from filmmakers and other artists as they discuss how they manage to have a "Day Job" and create their passion projects. Get tips on how they can transfer skills and experience, and how they carve out the time for both.
11:15am – 12:15pm The Business of Your Business
You want to be an artist, but that also means running a business. What is your brand and what do you need to do to run a business? Hear from consultants including Shena Nicole (Shena Nicole Consulting) and Amanda McCormick as they advise on how best to build your brand.
1:30pm – 2:30 pm Improving an Industry: The State of Documentary and Efforts to Reform It
Hear from filmmakers representing the Documentary Producers Alliance (DPA), a working group of over 200 documentary producers, about what they are doing to help improve the industry from the inside out. They'll discuss the DPA's committee structure and what each is doing to foster sustainability and inclusivity in documentary filmmaking, such as offering guides to best practices for crediting and investor relationships.
2:45pm – 3:45pm Where Do You Go for Support and How Do You Advocate for Yourself as a Freelancer?
Hear from Stephanie Alvarado (Freelancers Union) and Laura Levin-Dando (Volunteer Lawyers for the Arts) as they talk about what their organizations offer and what to do when you need to bring in outside help.
4:00pm – 5:00pm Happy Hour
Accessibility Assistive Listening, T-Coil
Running Time 360 minutes