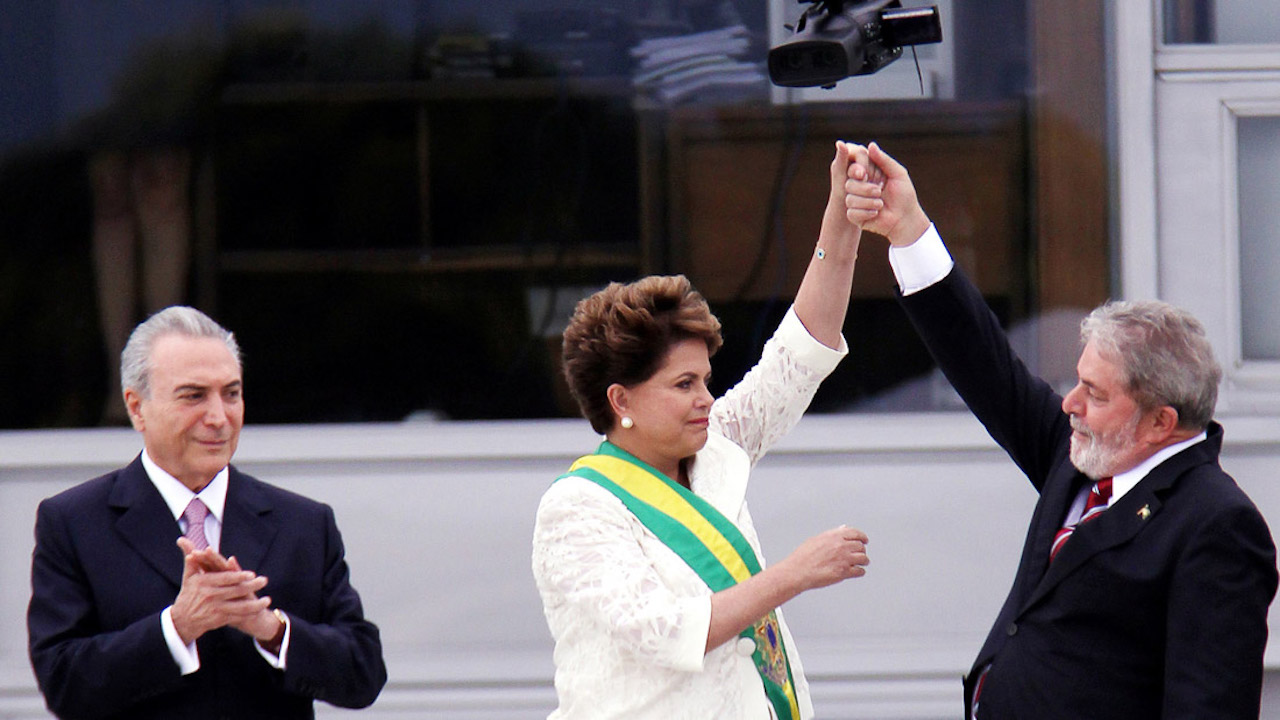 The Edge of Democracy
Opens Wednesday, June 19
Was Brazil's democracy a short-lived dream?
As a child in 1985, filmmaker Petra Costa (Elena, Olma and the Seagull) saw democracy take root in Brazil following years of authoritarian rule under a military dictatorship. Gaining unprecedented access to working-party leaders Lula de Silva and his protégée Dilma Rousseff, Costa traces the downfall of both democratic leaders following corruption scandals that resulted in the impeachment of Rousseff and the imprisonment of de Silva.
Merging the personal and the political, Costa delves to the heart of her country's unfolding identity crisis, examining widespread institutional corruption while connecting her own family's complex political and industrial past to Brazil's current crisis. Capturing a unique historical moment, THE EDGE OF DEMOCRACY examines the complex forces at play that erode one system and replace it with another.
Special screening for Pure Nonfiction on Wed Jun 12.
Running Time 113 minutes
Director Petra Costa