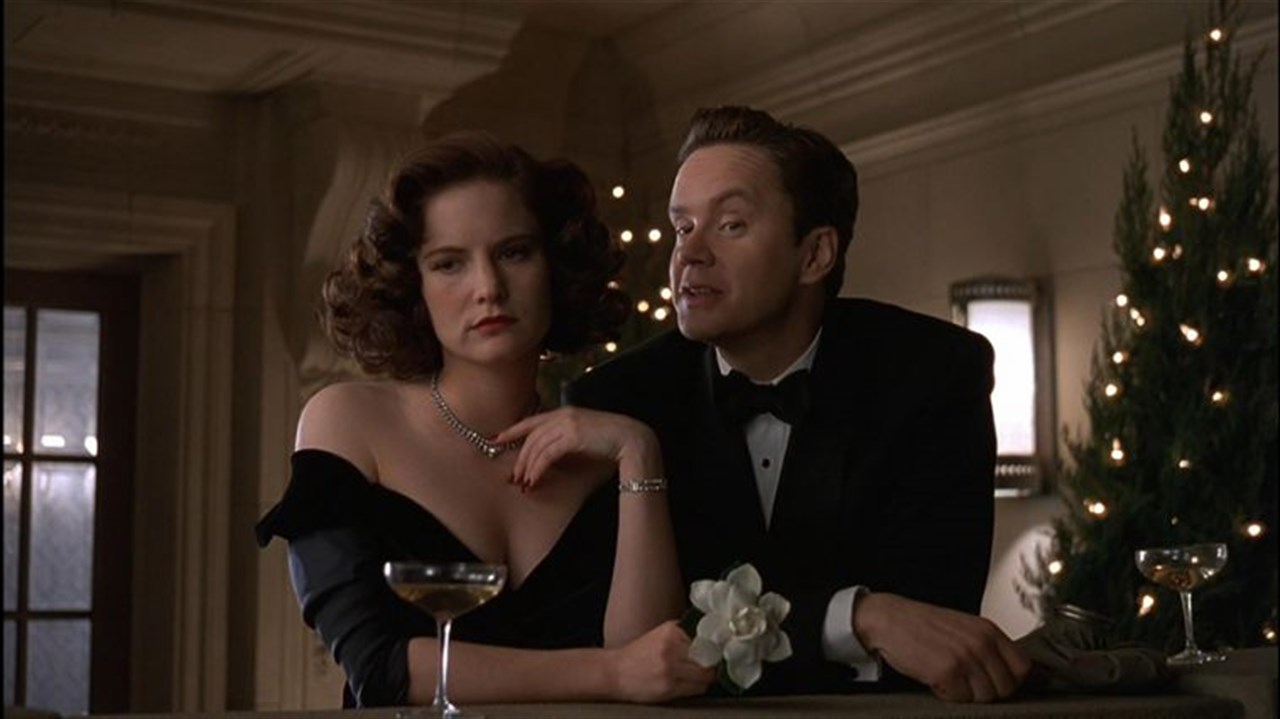 The Hudsucker Proxy
Friday, December 21 - Tuesday, December 25, 2018
35mm print!
"The best Christmas movie of our generation was made by two Jewish guys in 1994 and is centered around a different holiday. It was reviled by critics and is often named as a blemish on the respective resumes of its cast. It cost somewhere in the neighborhood of $30 million to make and took in only $2.9 million, according to IMDB. But despite all that, "The Hudsucker Proxy" better captures the spirit of Christmas – and is a more beautifully made, higher-quality film – than any other holiday effort in recent cinematic history…
It's that plot's construction that make the film a Christmas classic. What makes a Christmas movie a Christmas movie? Well, there are two types. There's the jolly old elf method, where a movie drapes itself in the clothing of the season, directly acknowledging the Christmas myth by bringing in reindeer, red suits and sleighs – movies like "Elf," say, or "The Santa Clause." These movies are limited by the fact that the scope of influence on their own characters is often limited to the day of Christmas itself, making their feel-good vibes seem a little undeserved.
"The Hudsucker Proxy" belongs to a second category. Rather than trade in unearned holiday sentiment, this class works to explore why we love the holidays. No spoiler, but this usually comes down to getting unexpected but meaningful gifts and being with the ones we love, and "The Hudsucker Proxy" deftly sets up both of those tropes….
So the season, the plot and the vibe are all there. But just in case there was any doubt that the Coen Brothers actually meant "The Hudsucker Proxy" as a Christmas movie (if a somewhat secular one), think again about that framing device. The movie opens with the narrator describing Barnes's predicament: "Well the future, that ain't something you can talk about. But the past, that's another story." A deeply depressed man contemplating his life, which is examined through a series of flashbacks – if you need a hint, check the top of any list of the best Christmas movies of all time. Amongst its contemporaries, "The Hudsucker Proxy" deserves similar placement." – The Badger Herald (Madison, WI)
Country USA
Year 1994
Running Time 111 minutes
Distributor Warner Brothers
Director Joel Coen, Ethan Coen
Writer Joel Coen, Ethan Coen, Sam Raimi
Cast Tim Robbins, Jennifer Jason Leigh, Paul Newman