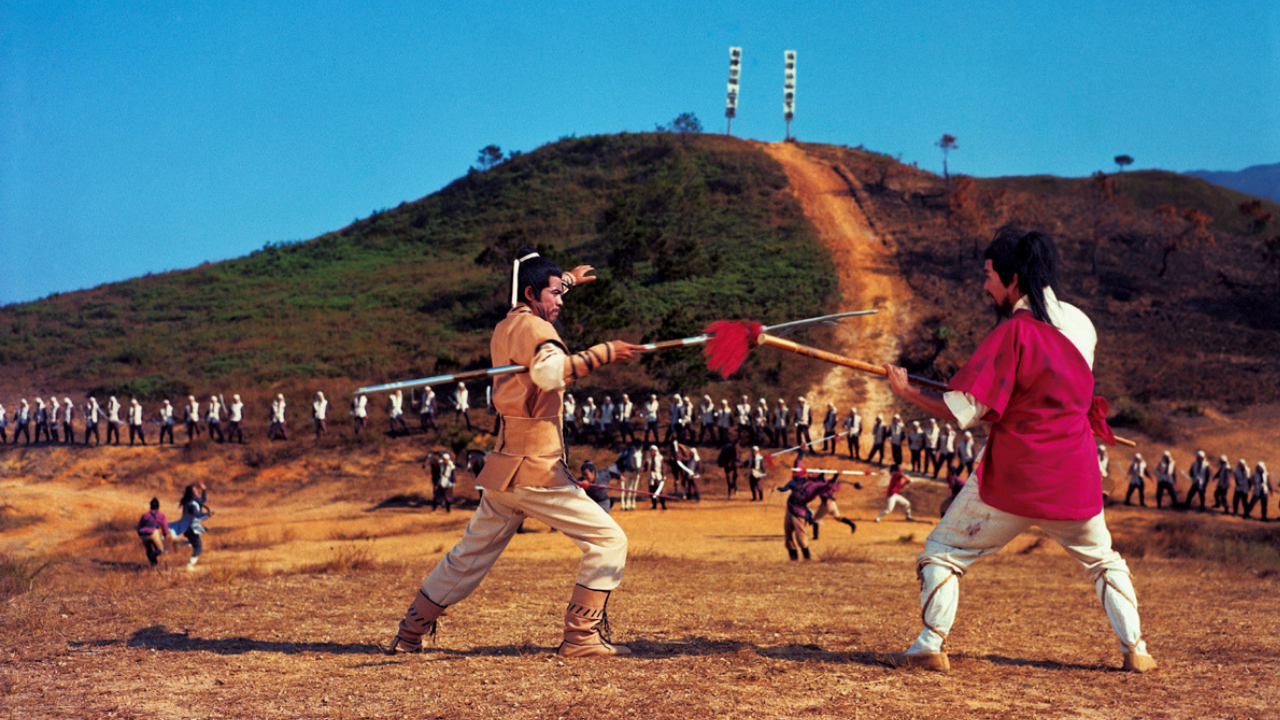 The Water Margin
Friday, October 26 - Saturday, October 27, 2018
"THE WATER MARGIN is big. Really, really big. Even for a Shaw Brothers production directed by Chang Cheh at the height of his popularity, it's huge. Involving just about all of the action stars on the Shaw payroll at the time, enormous sets, lots of outdoor shots and four action choreographers, it really shows off the 'house style' SB is famous for.
It's an adaptation of a small part of the Chinese classic of the same name (sometimes also translated as OUTLAWS OF THE MARSH or ALL MEN ARE BROTHERS.) Written some time in the 15th century, it details the exploits of 108 outlaws based in Liangshan during the time of the Sung dynasty in 12th century China.
David Chiang is clearly king of this film. His cocky, smiling character is good at everything: wrestling (surprising given Chiang's small frame), music, martial arts and impressing the ladies. He's so earth-shatteringly awesome, he's given his own sound effect, which plays whenever he appears onscreen. THE WATER MARGIN is worth checking out just for Chiang's charismatic performance. And the sound effect." (Heroic Cinema)
Screening as part of our Shaw brothers retrospective, Shaw Brothers Spectaculars: Presented in Glorious Shaw-Scope through Dec 29, 2018.
Country Hong Kong
Year 1972
Running Time 120 minutes
Director Chang Cheh, Hsueh Li Pao, Wu Ma Feng
Writer Kuang Ni (screenplay), Guanzhong Luo (novel)