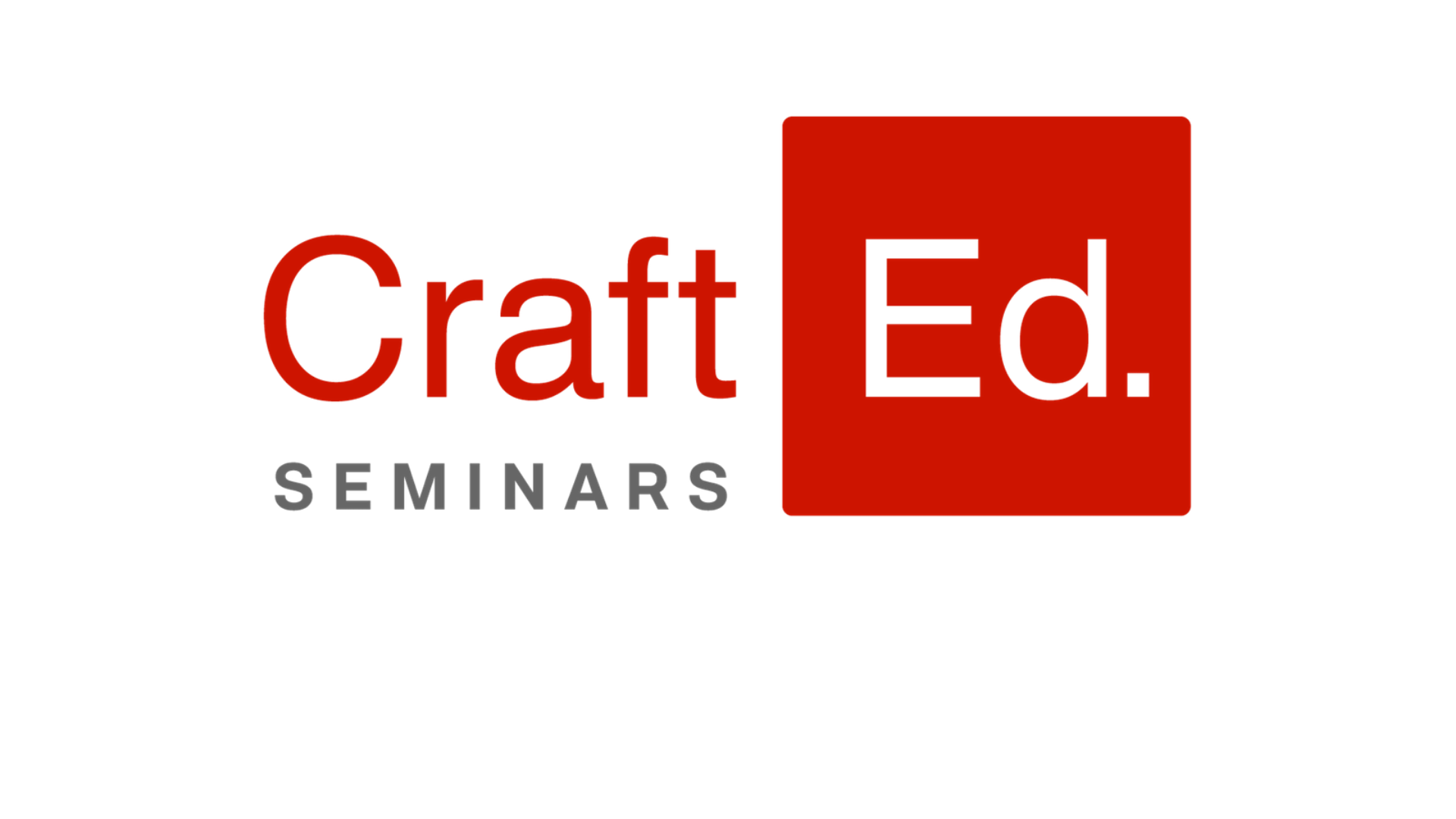 Craft Ed. Seminars
Tuesday, February 18 - Thursday, February 20, 2020
IFC Center is proud to introduce Craft Ed. Seminars, a new, year-round educational program that will explore the craft and business of storytelling through masterclasses, case studies, and industry panels, alongside networking opportunities.  The series of intensive full-day and half-day events grew out of the success of earlier one-off boot camps for filmmakers at the IFC Center, along with overwhelming demand from aspiring and established creative professionals to offer in-depth examinations of various aspects of the storytelling process, from inception to production to distribution and more. Programs will be devoted to a variety of topics in fiction filmmaking, documentary, television, podcasting and other fields. Among the goals of Craft Ed. Seminars are:
• To create a space for emerging and established content creators to learn from and connect with leaders in their field
• To provide valuable educational content suitable for professionals at all stages of their careers, from first-timers to experienced creators
• To explore both the craft and the business of the film, tv, streaming and podcasting scenes
• To offer an informative, engaging curriculum that appeals to both professionals and enthusiasts
• To provide an opportunity for socializing, discussing and networking among peers
Tue, Feb. 18: All About Crowdfunding
So you have an idea for a project – you just need the money to put your plan into action. How do you even start? In this deep dive into crowdfunding, you'll hear from highly popular crowdfunding platforms such as Kickstarter and Seed & Spark, among others,  about how their platforms work, how successful projects are funded, and the dos and don'ts of crowdfunding. We'll discuss different options for crowdfunding platforms, along with case studies and examples from each, and you'll have the opportunity to ask questions from key players at the organization. In addition, we'll speak with marketing and budgeting pros to help you build your project once you've received your funding. By the end of the day you'll know which platform is right for you, and best practices on how to raise anything from a few hundred dollars to a few thousand. Go get that money!
Thu, Feb. 20: Sustaining Your Career as a Filmmaker
Making a living as an independent filmmaker—or any kind of artist—has never been easy, but CraftEd has assembled a group of pros to help you chart out a course for a sustainable career. From learning how to juggle a flexible day job that lets you develop new skills and also get paid; to finding groups that offer professional, funding and creative support; to learning how to market yourself to employers and audiences, this all-day event gives you tools to smooth your path, whether you're working in film or in another creative art. The day includes a coffee & bagel breakfast, as well as a post-seminar happy hour for networking with presenters and attendees.
A discounted package to attend both the "All About Crowdfunding" and "Sustaining Your Career as a Filmmaker" Craft Ed. Seminars is available for $160 ($130 for IFC Center members). Ticket price includes a coffee & bagel breakfast, free popcorn and coffee all day, as well as a post-seminar happy hour for networking with presenters and attendees.
Co-presented by the Documentary Producers Alliance