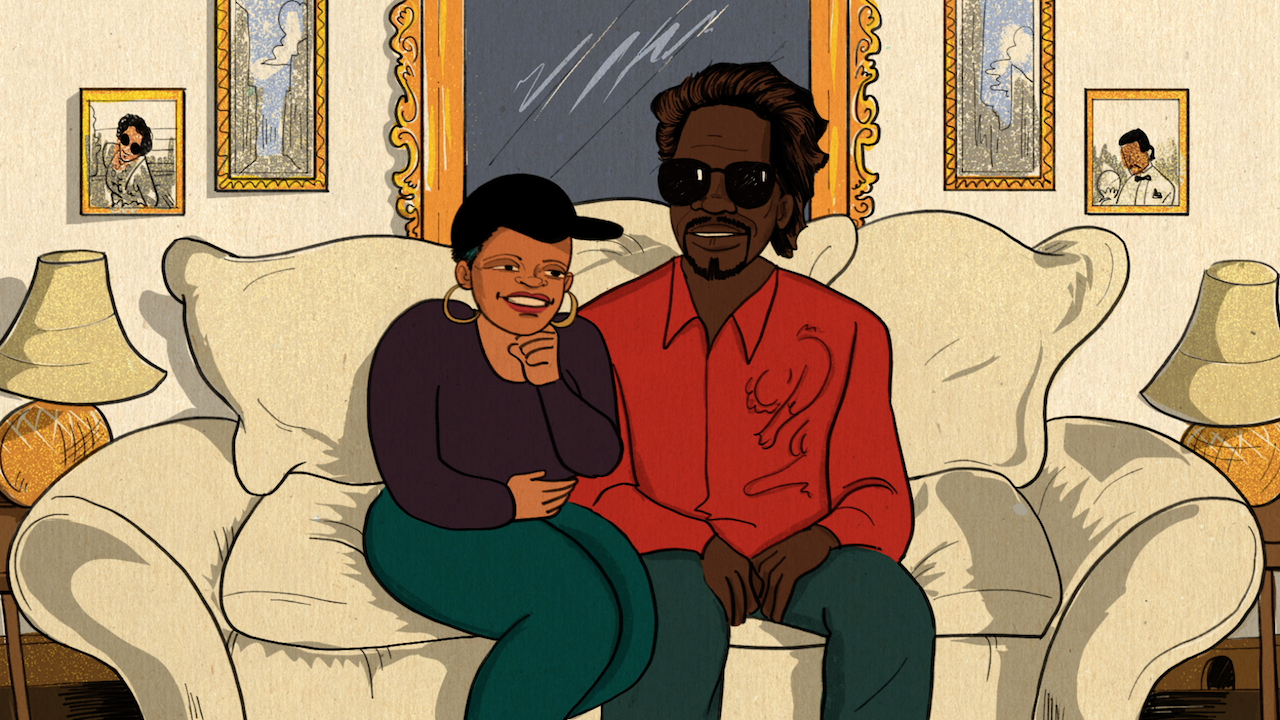 Short Attention Span Cinema: Love Stories from StoryCorps
Friday, March 1 - Thursday, March 28, 2019
These four love stories from StoryCorps reflect on lives lived in partnership and the surprising places you might stumble upon the person who makes your life complete. A different film from the program plays each week before our regular features—see schedule below.
Visit storycorps.org to learn more, and watch more StoryCorps videos at youtube.com/storycorps.
Fri Mar 1 – Thu Mar 7: "You Move Me" (dir. Richard O'Connor, 2 min.)
"Getting off the bus there was a puddle and you took your shirt off and laid it down. I was finished. Finished, you hear?"
In Brooklyn in the late 1950s, Jay McKnight and his friends spent summer evenings outside, singing a cappella. One night, Jay caught the ear of a girl named Andrea. Watch Jay and Andrea McKnight share their childhood romance, growing up and growing old together.
Fri Mar 8 – Thu Mar 14: "A Life, Complete" (dir. Richard O'Connor, 2 min.)
"A lot of people were wondering, 'I wonder what their relationship is?' Well when we got married, they knew what our relationship was."
John Banvard and Jerry Nadeau are military veterans who served in World War II and Vietnam, respectively. John, 100, and Jerry, 72, sat down at the veterans home where they live to reflect on nearly 25 years together.
Fri Mar 15 – Thu Mar 21: "Just Like Yesterday" (dir. Richard O'Connor, 3 min.)
"Language is not a barrier for love."
In 1989, Tabinda Sheikh immigrated from the Dominican Republic and got a job in a New York City hotel as a housekeeper. It was there that she caught the eye of a fellow employee who was working behind the hotel's front desk—Tariq Sheikh. This is the story of how they fell in love.
Fri Mar 22 – Thu Mar 28: "Two By Two" (dir. Richard O'Connor, 3 min.)
"You're not a fantastic dancer, but you hold me fantastically and I feel it. It's genuine."
In the summer of 1946, Hunny Feller and her identical twin sister, Bunny, were waitresses at a hotel. Another set of identical twins, Elliot and Danny Reiken, worked as musicians in a band there. Hunny and Elliot reflect on what happened when the twins fell in love with the twins.