Short Attention Span Cinema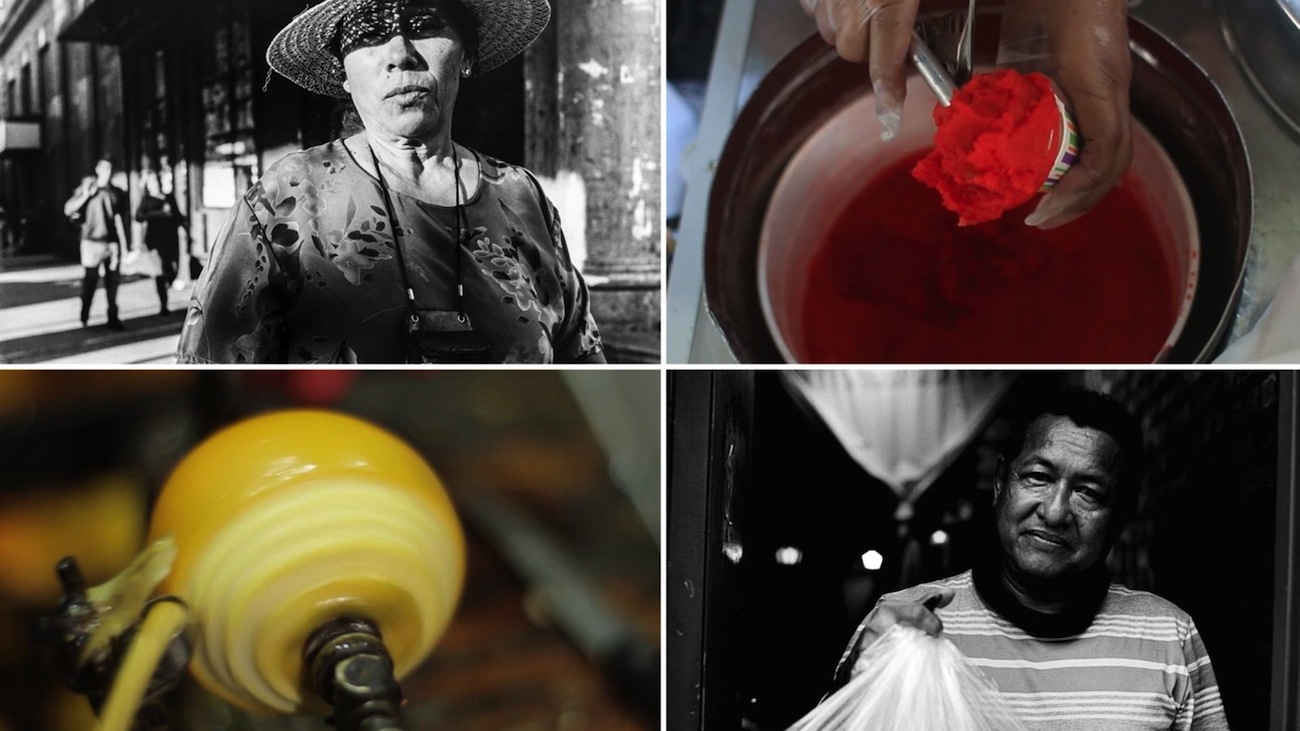 Who Makes the Bronx
Friday, September 30 - Thursday, November 10, 2016
IFC Center presents "Who Made the Bronx," six short documentary portraits of a vibrant New York neighborhood from The New York Times' Op-Docs initiative, September 30-November 10 in the theater's "Short Attention Span Cinema" program. A different short plays each week before IFC Center's regular features; a complete schedule is below.
In the shade of the 4 train's elevated track in the Bronx, Jerome Avenue's dense clusters of auto-repair shops, storefronts, and manufacturers have long formed the economic spine of one of New York's increasingly rare blue-collar neighborhoods. But as the city government considers rezoning the corridor to add residential development, change looms for the neighborhood's social and economic landscape. Against that backdrop of uncertainty, these short documentaries profile some of the people who work and live along Jerome Avenue.
"In my hometown, Rome, the concept of gentrification is as old as the city itself," notes director Giacomo Francia. "Growing up, I watched local neighborhoods change quickly, but I never heard any conversation around it. After I moved to New York in 2009, I slowly started to realize that what was happening here was, in many ways, similar — with a similar disregard for what that kind of change does to communities. I moved to the South Bronx two years ago to be in a place that felt closer to home—a community enriched by working-class families… As I spent more time on Jerome Avenue, I saw that I had an opportunity to document an important American place at a critical moment: though the threat of gentrification looms over this area as it does over the rest of the city—particularly in the face of rezoning—for now, the spirit of Jerome Avenue remains untouched."
Inaugurated with IFC Center's opening in 2005, the ongoing "Short Attention Span Cinema" series plays short films before the theater's regular features, every day of the year. In addition to several collaborations with The New York Times' Op-Docs, past editions have spotlighted shorts from film festivals like Slamdance and Doxita; work from Focus Forward, The 78 Project, the Storycorps oral history project and UNICEF's OneMinutesJr. initiative; and films by Isabella Rossellini, Jay Rosenblatt, DA Pennebaker, Jeff Scher, Emily Hubley, Guy Maddin, James Nares, Jessica Oreck and others.
Short Attention Span Cinema: WHO MAKES THE BRONX
Sep. 30-Nov. 10 at IFC Center
All films directed by Giacomo Francia
Sep. 30-Oct. 6: ANTONIO
Oct. 7-13: ANGELICA
Oct. 14-20: KEVIN
Oct. 21-27: BEATRICE
Oct. 28-Nov. 3: MIGUEL ANGEL
Nov. 4-10: RUBEN