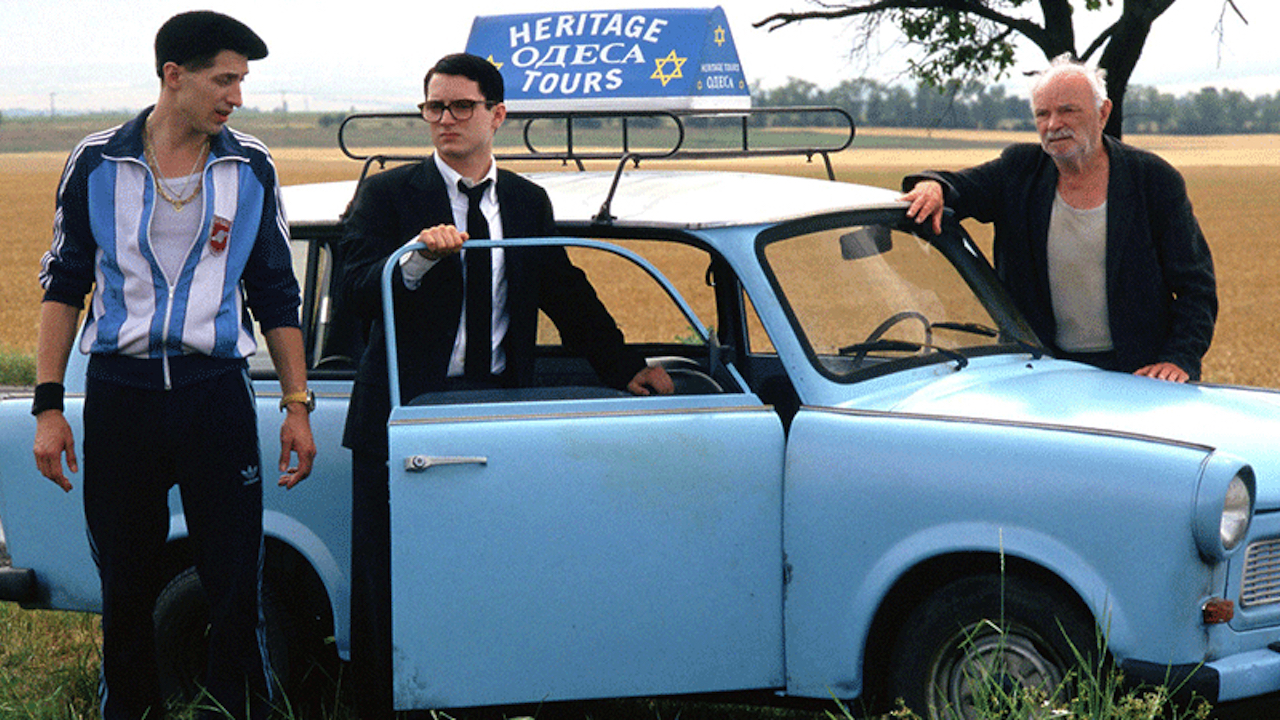 Liev Schreiber and EVERYTHING IS ILLUMINATED
Wednesday, February 19, 2020
Event Films
Q&A with director Liev Schreiber and host David Schwartz after the 7:30pm screening on Wed Feb 19!
35mm Print!
Liev Schreiber (Ray Donovan, X-Men Origins: Wolverine) made his ambitious and impressive directorial debut by adapting Jonathan Safran Foer's highly acclaimed novel Everything Is Illuminated, which tells the story of a Jewish-American traveler, Jonathan Foer, who goes to Ukraine searching for a woman who saved his grandfather from the Nazis. Praising the film's deft blend of comedy and tragedy in Time Out New York, Joshua Rothkopf called it "unbelievably assured….Compared with its antic setup, the second half is an emotional gut punch, as Wood nears the town of Trachimbrod and the horrifying truth at the end of his quest (which also, coincidentally, involves a ring)…EVERYTHING IS ILLUMINATED will knock you out."
Screening as part of the series Actors Direct, hosted by David Schwartz.