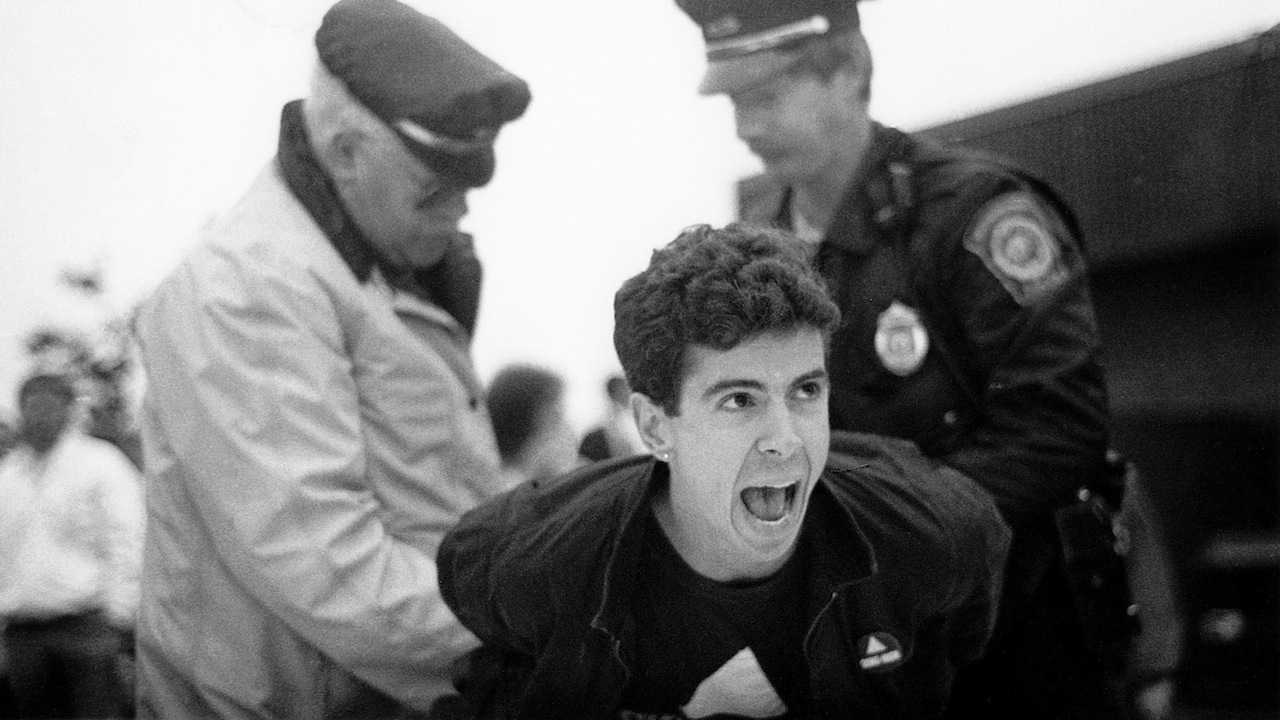 Surviving and Resisting: A Presidents Day Event
Monday, February 20, 2017
Event Films
"Surviving and Resisting: A Presidents Day Event," a special screening of David France's HOW TO SURVIVE A PLAGUE, the Oscar-nominated 2012 documentary that chronicled the tactics and strategy behind the mobilization of AIDS activist group ACT UP, takes place February 20 at 7:30pm at IFC Center. Newly timely at a moment when grassroots political activism is flowering across the country, the feature is accompanied by three new short documentaries: Jem Cohen's BIRTH OF A NATION is a portrait of Washington, DC on January 19 and 20, 2017, during the Inauguration and the following day's protest march; while Field of Vision's TRUMP'S LOBBY (dir. Alex Winter) looks at comings and goings in the Trump Tower lobby in November and December, 2016, and BEST OF LUCK WITH THE WALL (dir. Josh Begley) surveys the US-Mexico border where the eponymous structure is supposed to be built.
The screening is followed by a discussion with France, Cohen and Field of Vision founder Laura Poitras (CITIZENFOUR) about resistance, activism and filmmakers' roles in the new climate of political engagement. After the discussion, France will sign copies of his new book, How to Survive a Plague: The Inside Story of How Citizens and Science Tamed AIDS (Knopf, 2016), hailed in the New York Times by Andrew Sullivan as "remarkable… the first and best history of [activists'] courage."
A portion of proceeds from the evening go to benefit the Center for Artistic Activism, which trains artists to be more effective activists and activists to make more creative actions. The Center has trained groups to create innovative campaigns promoting sex worker rights and AIDS awareness from South Africa to Macedonia, along with other grassroots groups working towards racial, economic and environmental justice in the U.S. and around the world.  Artistic activism is more than just an innovative tactic, it is an entire approach: a perspective, a practice, a philosophy. Through training and research, CAA strives to make social justice activism more creative and more effective.
Tickets for the event are $15 general public, $11 seniors and children, $10 IFC Center members.