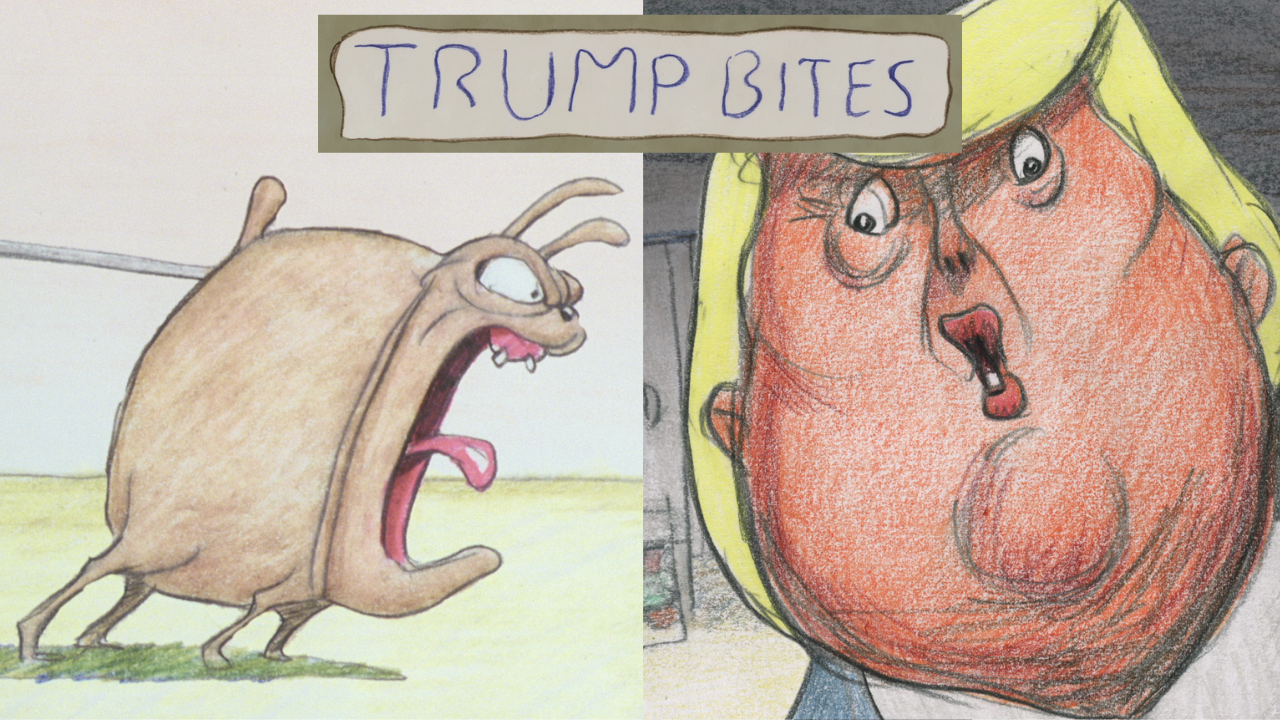 An Evening with Bill Plympton and Trump Bites
Monday, June 24, 2019
In 2017, Trump Bites creators Billy Shebar and David Roberts were looking for an animator who could evoke Trump's grandiosity and insecurity. One look at "Guard Dog," Bill Plympton's 2005 Oscar-nominated classic about the inner life of a hyper-vigilant dog, made them realize that Plympton was their guy. His unique, hand-drawn animation and outrageous, sometimes disturbing, sense of humor proved perfectly suited to capturing the president's paranoia, narcissism, and xenophobia.
The first three episodes premiered on the New York Times web site, where they led all content for three straight days, garnering millions of views and the Webby Award for Best Animated Series.
Three new episodes are now premiering at IFC Center, playing before feature films through June 27 as Short Attention Span Cinema: Trump Bites Series 2.
Join us for a special screening of all six Trump Bites cartoons plus Oscar-nominated shorts "Guard Dog" and "Your Face," a live "how to draw Trump" demo by Plympton, and a Q&A with Plympton and Shebar. Due to an unexpected change in schedule, David Roberts will not be able to attend.
Event Program:
GUARD DOG (2004, 5 min)
HOW TO DRAW TRUMP (Plympton live demo)
TRUMP BITES Series 1 (2018, 3 min)
1.1 "It's the bigness of the office…"
1.2 "I do have a relationship with him…"
1.3 "I'm a cleanliness freak…"
YOUR FACE (1987, 3 min)
TRUMP BITES Series 2 (2019, 4 min)
2.1 "I alone can fix it!"
2.2 "When you're a star…"
2.3 "Russia, if you're listening…"
Running Time 75 minutes
Distributor TBD