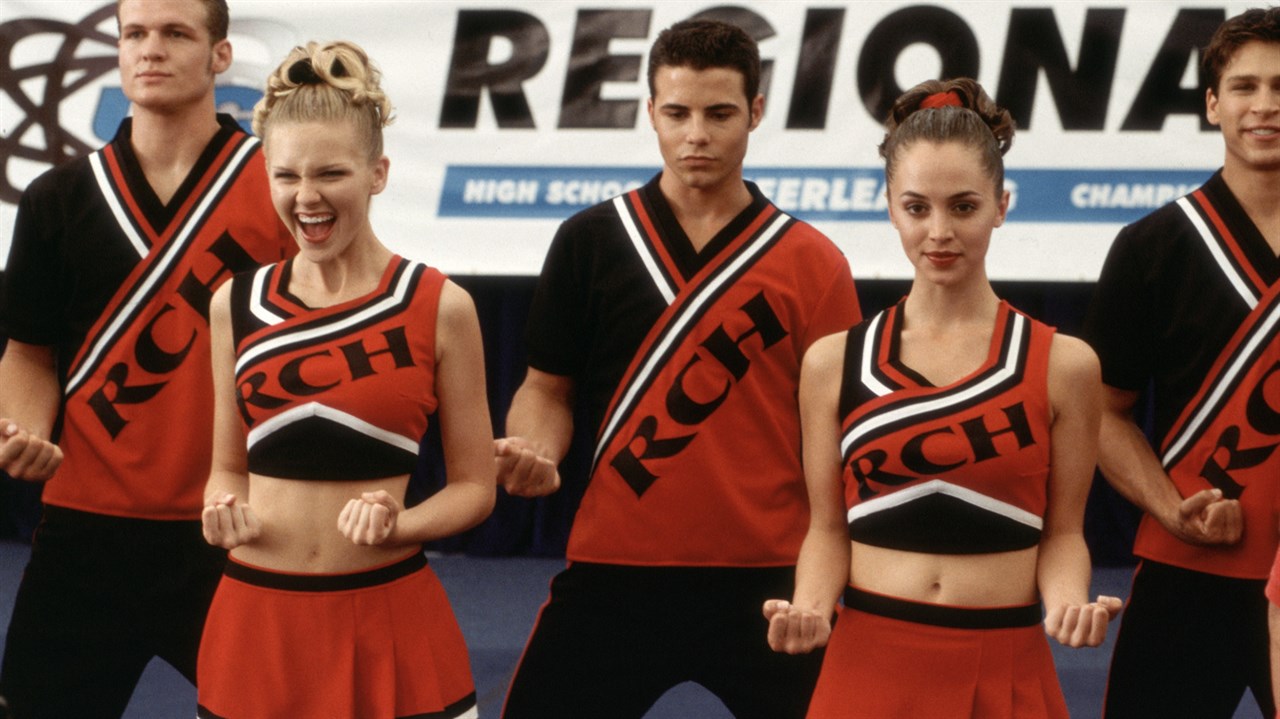 Bring It On
Friday, August 24 - Sunday, August 26, 2018
"Who'd have thought that competitive cheerleading – not what you see on the sidelines of a game (that's rehearsal for the main event) but rigorously scored, cutthroat national contests involving gymnastic athleticism, hot dance moves and high school girls in short skirts – could be so darn thrilling?
When lily-white, suburban California pep squad captain Torrance (likable Kirsten Dunst) discovers that her five-time national champion team's routines were unwittingly ripped off from the East Compton Clovers, a bumpin' black squad from inner-city L.A. led by Isis (regal Gabrielle Union), Torrance has to scramble to come up with a fresh set of killer moves in the weeks before the national finals. Against this beat-the-clock backdrop, our button-nosed heroine meets and begins to fall for cute Cliff (Jesse Bradford), an apathetic punk rocker who has the good taste to listen to the Clash, the Cramps and the Ramones ("How vintage!," chirps Torrance) and to loathe everything associated with teen/team spirit. As Torrance's unlikely ally in her quest for a sixth trophy, Cliff's equally disaffected sister Missy (Eliza Dushku) provides moral support and a healthy dose of cynicism about the ultimate meaninglessness of cheerleading in the cosmic balance book." – Washington Post
Screening as part of our summer Weekend Classics series, Too Cool for School.
Country USA
Year 2000
Running Time 98 minutes
Distributor Universal
Director Peyton Reed
Writer Jessica Bendinger
Editor Larry Bock
Cinematographer Shawn Maurer
Cast Kirsten Dunst, Eliza Dushku, Gabrielle Union, Jesse Bradford