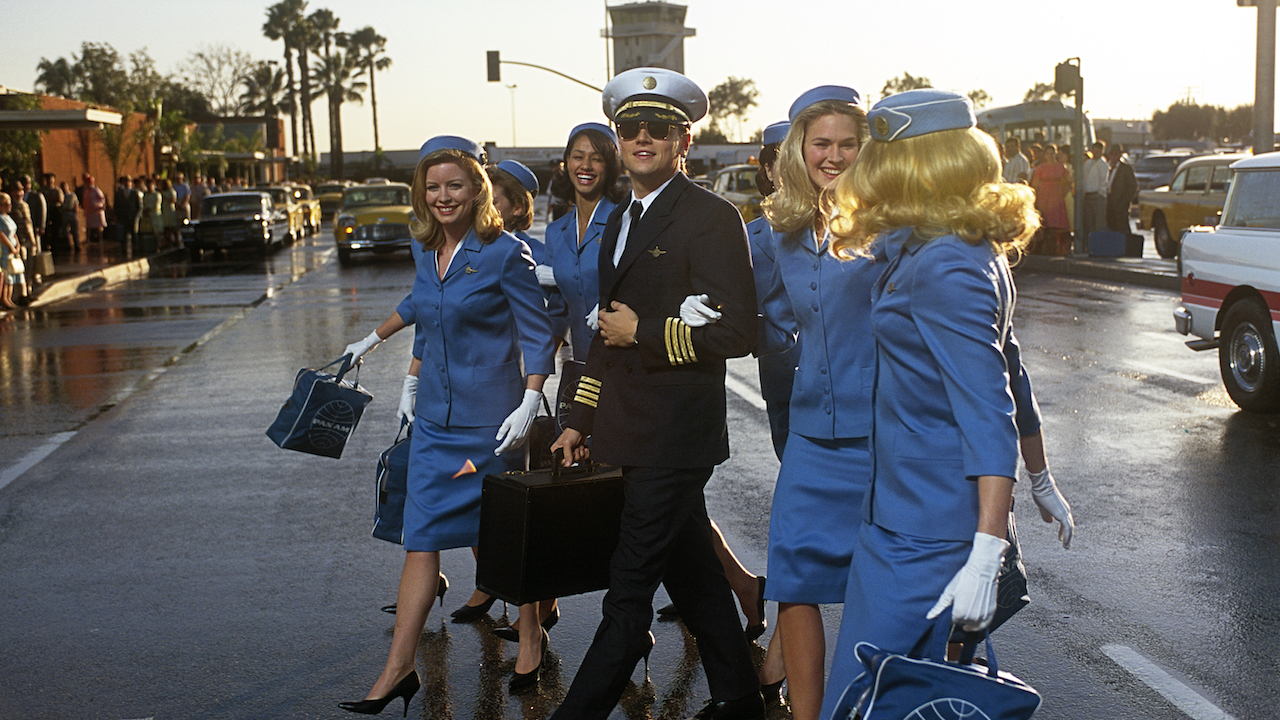 Catch Me If You Can
Friday, March 22 - Saturday, March 23, 2019
DCP Projection
Frank W. Abagnale (Leonardo DiCaprio) worked as a doctor, a lawyer and as a co-pilot for a major airline—all before his 18th birthday. A master of deception, he was also a brilliant forger whose skill at check fraud had netted him millions of dollars in stolen funds. FBI Agent Carl Hanratty (Tom Hanks) had made it his prime mission to capture Frank and bring him to justice, but Frank is always one step ahead of him, baiting him to continue the chase.
'Supremely entertaining.' – Stephen Holden, New York Times
Part of our Winter 2019 season of Waverly Midnights: The Feds.
Country USA
Year 2002
Running Time 141 minutes
Distributor Paramount Pictures
Director Steven Spielberg
Writer Frank Abagnale Jr. (book), Stan Redding (book), Jeff Nathanson (screenplay)
Editor Michael Kahn
Cinematographer Janusz Kaminski
Cast Leonardo DiCaprio, Tom Hanks, Christopher Walken, Amy Adams, Martin Sheen, Nathalie Baye, James Brolin, Brian Howe, Jennifer Garner