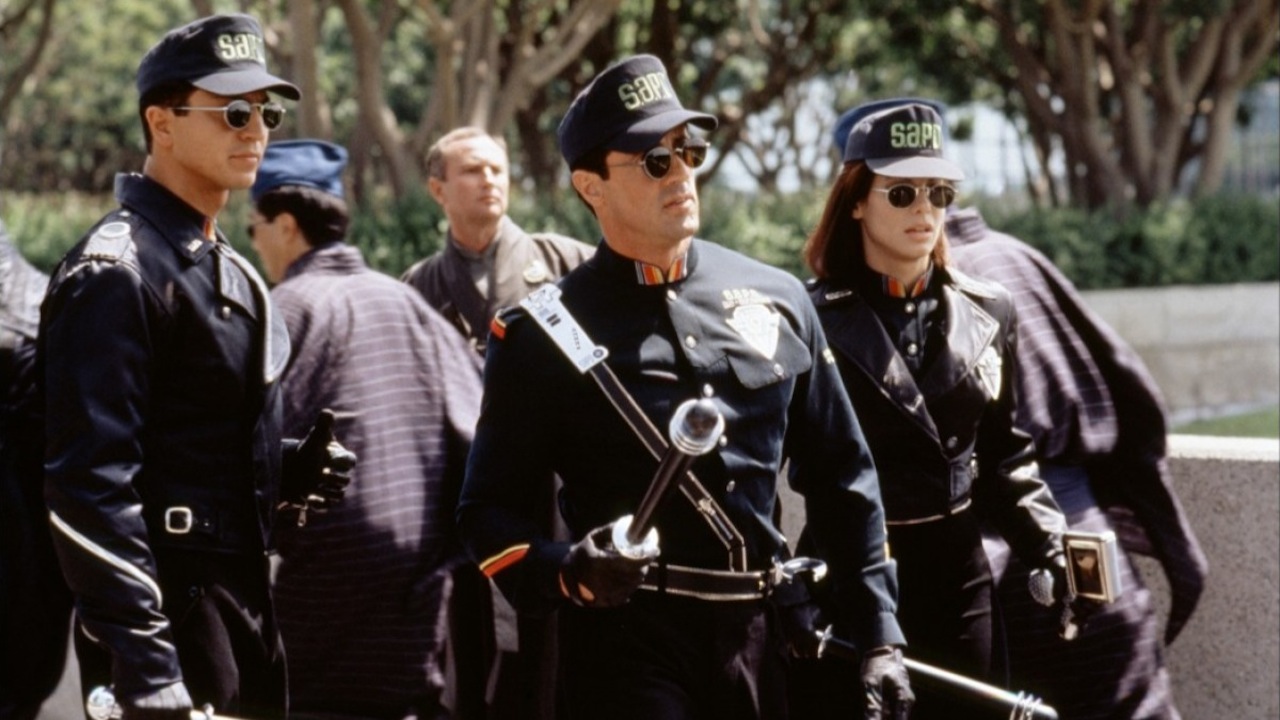 Demolition Man
Friday, August 4 - Saturday, August 5, 2017
35mm print! 
Chosen by Ramon, floor staff. 
"This state-of-the-art action comedy is a cruel satire on a PC society where sex, smoking, swearing and salt are banned, and violence has been eradicated. Cryogenically frozen in 1996, psychotic criminal Phoenix (Snipes) and LA cop Spartan (Stallone) are defrosted in 2036: the former to sort out sewer-dwelling eco-terrorists, the latter to clear up the mess left by his old arch-enemy. In sprawling 21st century San Angeles, under benevolent dictator Dr Cocteau (Hawthorne), the only weapons are in a museum. Phoenix escapes and heads straight for them, and the duplicitous Cocteau admits that Spartan's ultra violent methods may be necessary to restore boring normality. First-time director Brambilla stages the senseless violence with skill and relish, aided by producer Joel Silver's trademark mega-explosions. Forget your preconceptions, but not your brain cells and sense of irony." –TimeOut (London)
Screening as part of Waverly Midnights: Staff Picks & Late-Night Faves.
Year 1993
Running Time 115 minutes
Director Marco Brambilla