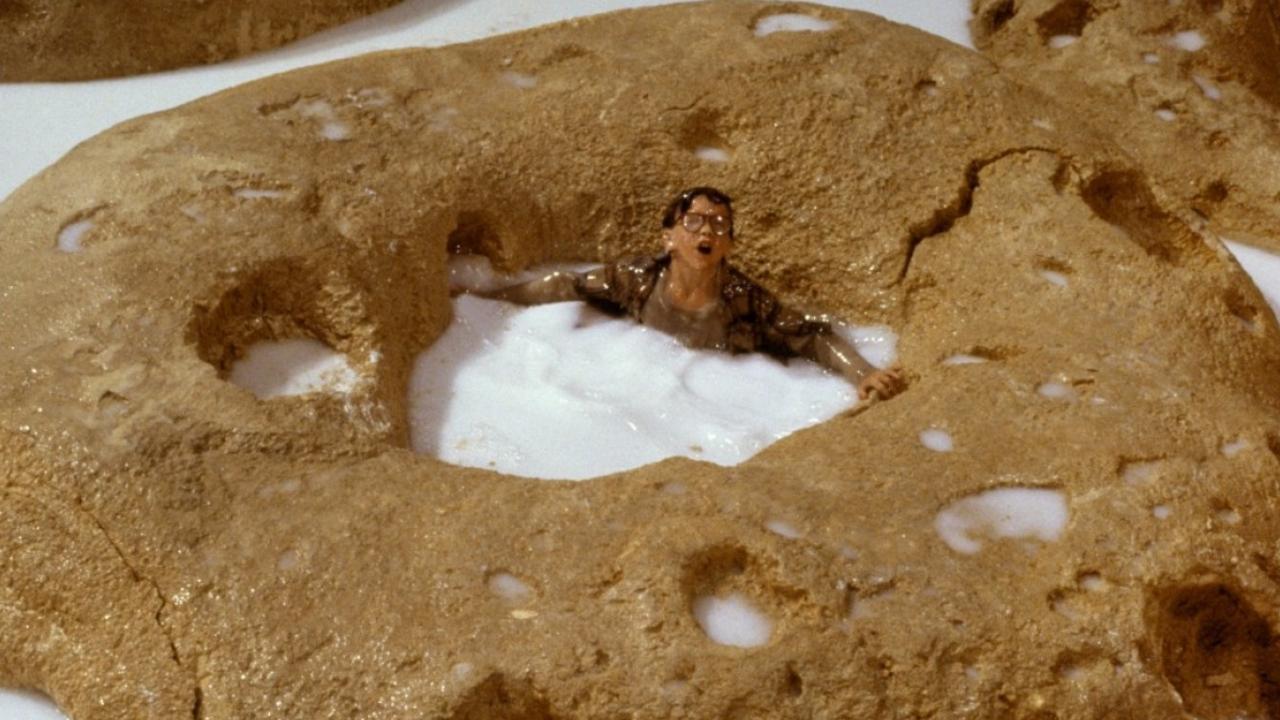 Honey, I Shrunk the Kids
Friday, August 25 - Sunday, August 27, 2017
35mm print!
Chosen by April, box office. 
"While batty inventor Szalinski (Moranis) boffins away in the attic, his kids Amy and Nick (O'Neill, Oliveri) are left to shift for themselves. Russ Thompson (Frewer), his sports-jock neighbour, looks on in scorn, but is comically insensitive to the needs of his own two sons (Brown, Rushton). The Thompson boys whack a baseball through the attic window, the as yet imperfect shrinking machine is activated, and the warring youngsters wind up tiny, swept into a bin-bag and dumped at the bottom of the garden. During their trek back, there are wonderful moments like a flight on the bumble bee, a fall into a giant flower, and the adoption of a discarded lego brick as a night shelter. Perhaps unavoidably, there are inconsistencies of scale, and though the characterisation is generally warm and believable, there's still the 'Your sister's all right – for a gurl!' syndrome. Sterling entertainment, though." –Time Out (London)
Screening as part of Weekend Classics: Staff Picks.
Rating PG
Year 1989
Running Time 93 minutes
Director Joe Johnston