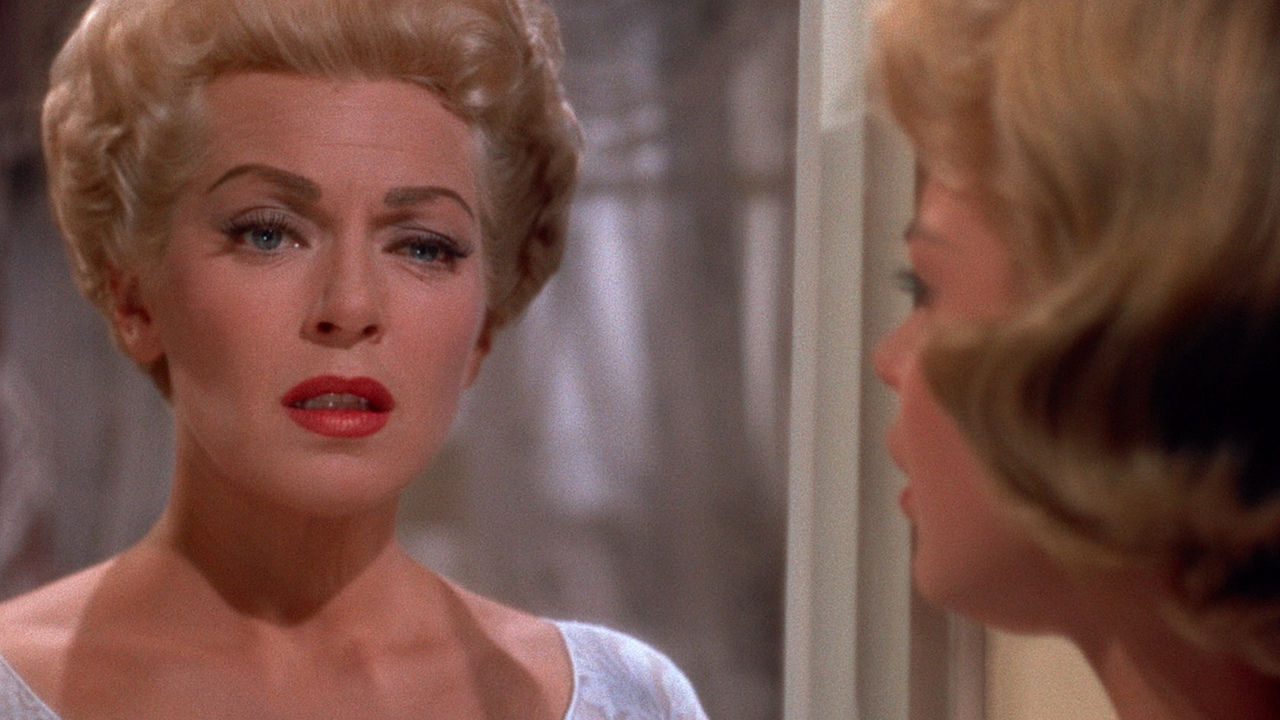 Imitation of Life
Friday, June 21 - Sunday, June 23, 2019
"1959's sardonic IMITATION OF LIFE deals with blond bombshell Lora Meredith's rise to fame and her complicated relationships with a series of carnivorous men, her hot-headed daughter, and her angelic African-American maid Annie Johnson (Juanita Moore). Though Lora (Lana Turner) shuns the love of Steve Archer (John Gavin) and lies in order to further her career, she's still a sympathetic character because Sirk understands that she is just as much a victim as her darling Annie. Lora's seedy agent Albert Loomis (Robert Alda) feeds on her desire for fame, pointing out that she's no spring chicken before suggesting she prostitute herself for success. She's hyper-conscious of her dangerous ambition yet she continues to push away the people around her. "Maybe I should see things as they really are and not the way I want them to be," she acknowledges early on.
"…Sirk is obviously critical
of
the Lora Merediths and Scarlett O'Haras
of
the world, women who've redefined slavery inside the domestic home by reducing their to mere emotional sounding boards.
IMITATION
OF
LIFE
ends with Moore's Annie Johnson being dramatically hoisted into a hearse as an entire black community mourns her passing. It's a valiant, heartbreaking moment, but if you dig beneath the scene's giddy surface sheen, you may see that Sirk is asking for an instant moratorium on films that further subjugate the role
of
African-Americans in art and the world itself." –
Slant
(2003)
Country USA
Year 1959
Running Time 125 minutes
Director Douglas Sirk
Writer Fannie Hurst (novel), Eleanore Griffin (screenplay), Allan Scott (screenplay)
Editor Milton Carruth
Cinematographer Russell Metty
Cast Lana Turner, John Gavin, Sandra Dee, Susan Kohner, Robert Alda, Dan O'Herlihy