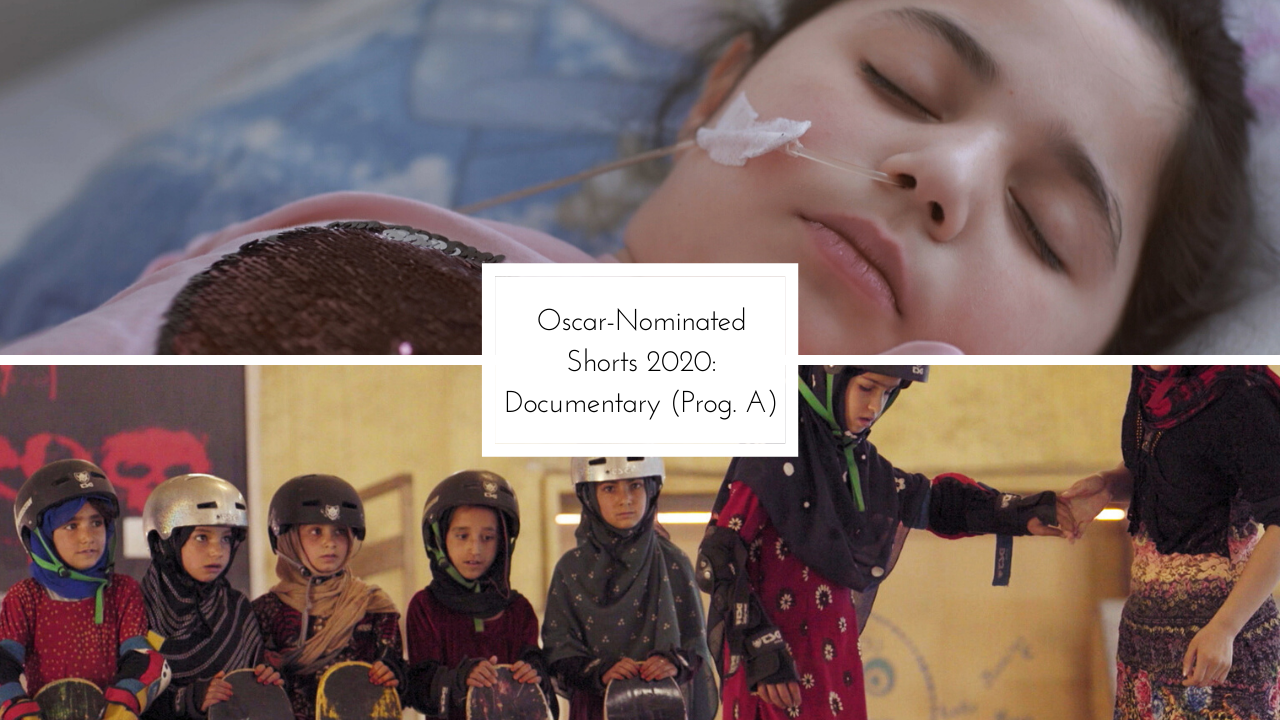 Oscar-Nominated Shorts 2020: Documentaries (Prog. A)
Friday, January 31 - Thursday, February 20, 2020
Presenting the 2020 films nominated for Best Documentary Short at the 92nd Academy Awards. See Documentary Program B for the other 3 nominated documentary shorts. See all nominated films in Live-Action, Animation, and Documentary in 2020 Academy Award-Nominated Short Films. The program will screen through February; additional showtimes to be announced.

Learning to Skateboard in a Warzone (if You're a Girl) – Carol Dysinger, UK, 39 min.

In Afghanistan, many young girls are not able to participate in sports. cultural and religious norms, along with other factors such as safety concerns and years of warfare, have resulted in limited athletic and recreational opportunities for women and girls, especially those who come from impoverished neighborhoods. But there is a new generation of Afghan girls who believe they can do anything. LEARNING TO SKATEBOARD IN A WARZONE (IF YOU'RE A GIRL) tells the story of young afghan girls learning to read, write – and skateboard – in Kabul.
Life Overtakes Me – Kristine Samuelson and John Haptas, Sweden/USA, 39 min.
LIFE OVERTAKES ME tells the story of traumatized children of the refugee diaspora who are in such profound despair that they withdraw into a coma-like state. In Sweden, over 400 refugee children have been afflicted with this life-threatening psychosomatic illness, and the film will accompany two of them and their families on their frightening odyssey through Resignation Syndrome.
Running Time 82 minutes
Distributor TBD
Accessibility Assistive Listening, T-Coil