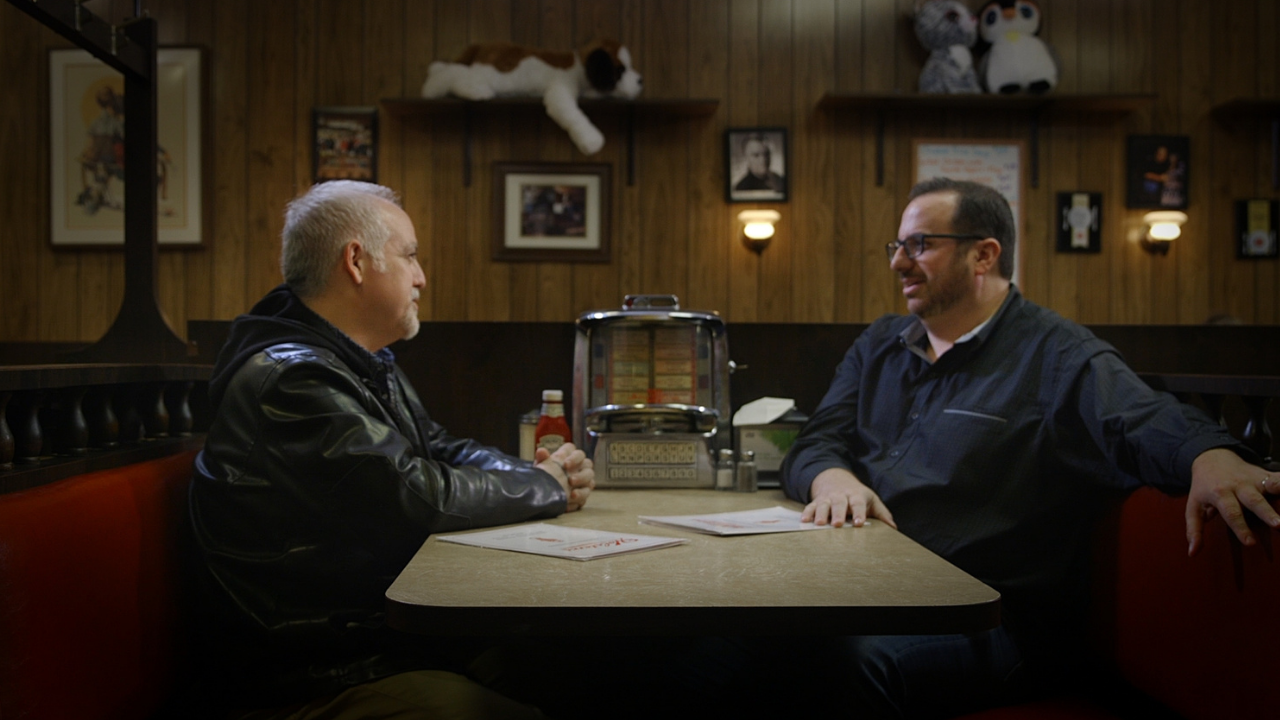 Sopranos Sessions: Special Triple Feature
Thursday, June 17, 2021
SOPRANOS SESSIONS: A SPECIAL THEATRICAL TRIPLE FEATURE is an unforgettable cinema event offering fans of The Sopranos unique insights from the critics, the cast & the creator about this epic, multi-award-winning series that is still regularly cited as being one of the best television series of all time.
In the first film, My Dinner with Alan: A Sopranos Session, acclaimed TV critics Matt Zoller Seitz and Alan Sepinwall discuss the state of television, psychiatry, gangsterism, their 20-year friendship, and covering The Sopranos for the Newark Star-Ledger, Tony Soprano's hometown paper.
The second film, The Last Supper: A Sopranos Session, is an intimate dinner at Il Cortile with key members of the cast of The Sopranos; Federico Castellucio, Arthur J. Nascarella, Vincent Pastore, and Vincent Curatola, as they reminisce about the show and how the cast used to dine at the very same restaurant after their characters had been killed off.
The third and final film, David Chase: A Sopranos Session, treats fans to an exclusive and rare interview with the show's creator, David Chase. He talks about his childhood memories of Newark, the vision behind the series, and experiencing The Sopranos on the big screen.

Running Time 160 minutes
Director Kristian Fraga
Producer Kristian Fraga, Marc Perez
Accessibility Assistive Listening, T-Coil